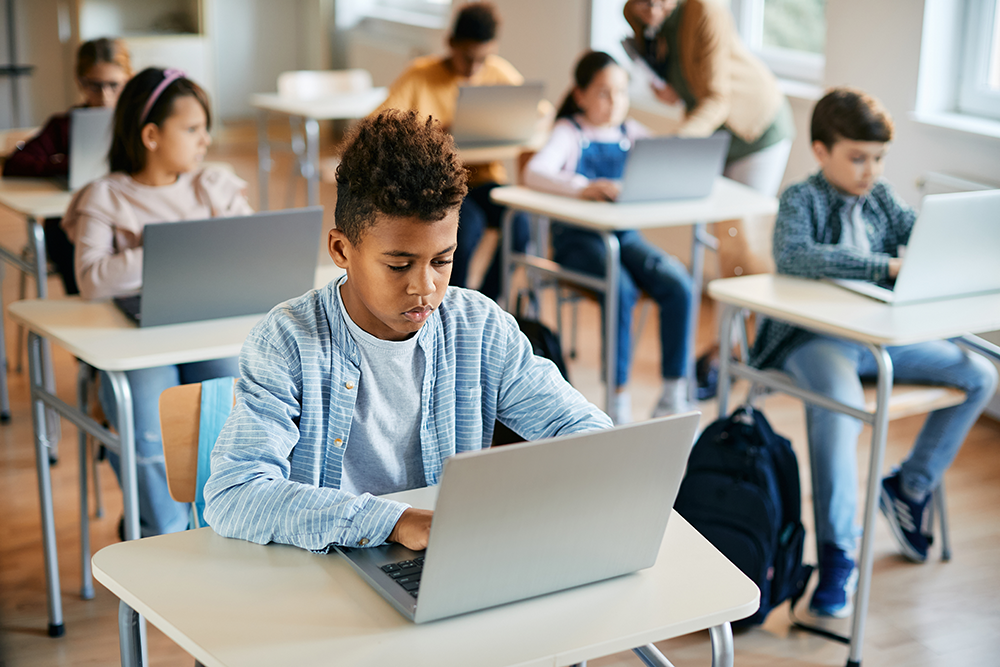 6 ways to use Sora outside of ELA + 1 that may surprise you!
By: Kristen Hein, Account Manager
Supporting your English classes with digital novels seems like a natural approach, a natural fit and a natural partnership.  But a librarian and a PE teacher?  Now, that may seem like an unlikely pair!  However, as our past Sora Spotlight shows, this collaboration with digital titles such as Manning Up and Tough as Lace was a perfect match!
With the idea in mind that Sora's value extends way beyond ELA alone, we decided to ask our former educators in other subject areas here at OverDrive: "How could you have used Sora in your classroom?"  The responses may surprise – and inspire! – you.
Foreign Language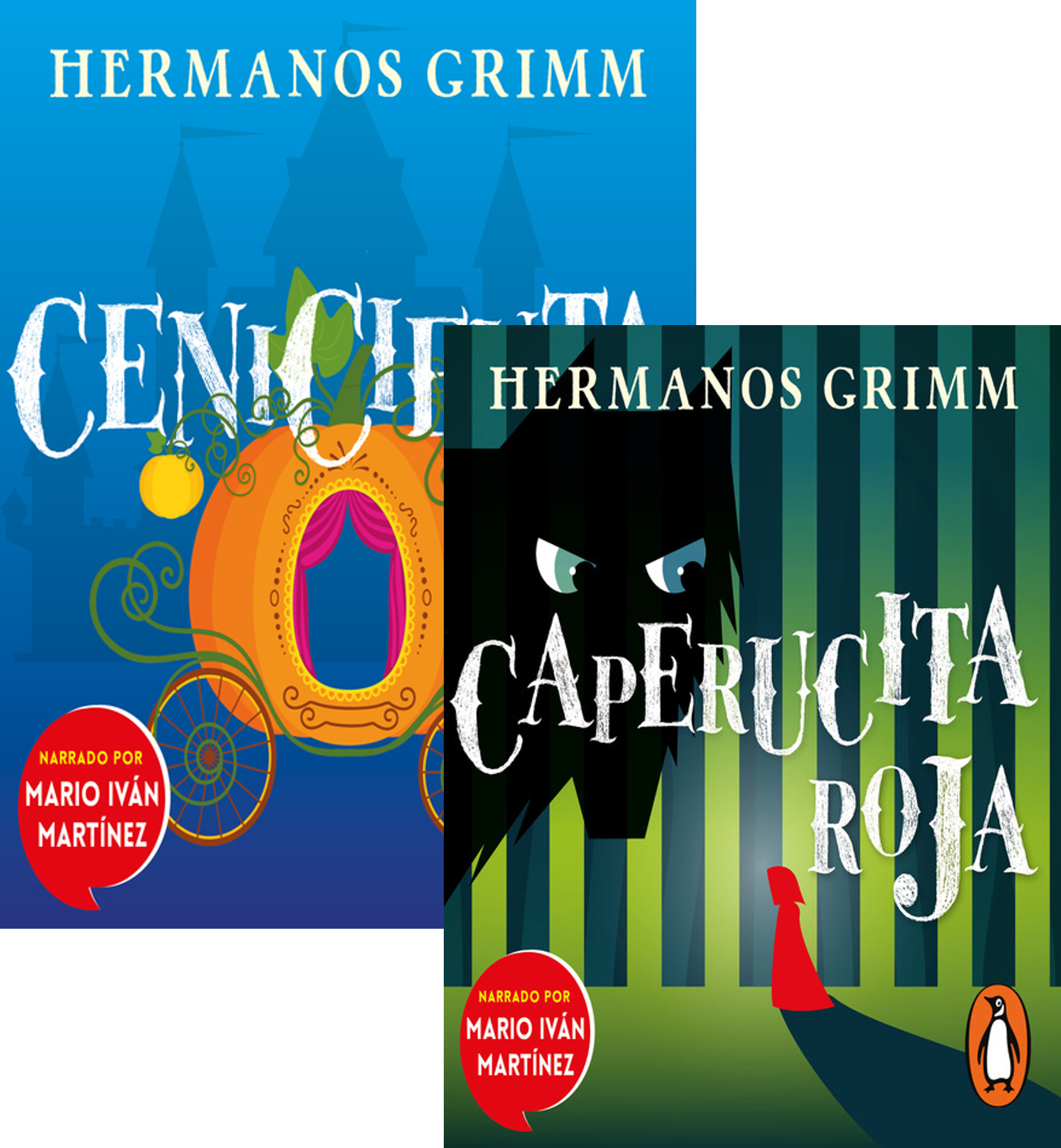 As a former world language teacher (who is not a native Spanish speaker), I would have loved to utilize audiobooks and Sora to bring more native voices into my classroom. For beginning level classes, a classic fairytale such as Little Red Riding Hood (Caperucita roja) or Cinderella (Cenicienta) would be an excellent choice because the subject matter and gist of the story are something that most students are already familiar with. These titles are narrated by Mexican actor, Mario Iván Martínez.
The key feature from Sora that would help make this exercise beneficial would be the ability to reduce the playback speed of the narration. This would allow students ample time to comprehend the story being read to them. Students could then practice their speaking skills by retelling a portion of the story to a classmate.
-Meredith Wemhoff, Account Manager
STEM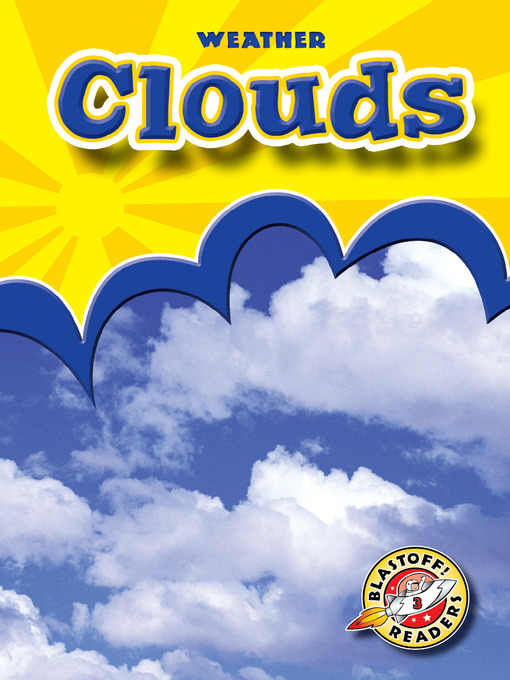 As a STEM teacher, I taught grades K-8 as a "special teacher".  I would have really enjoyed using Sora to create theme-based Science/coding activities.
I would have gotten class set/assignments of some of the weather titles, such as Clouds by Ann Herriges.  She has other weather books as well.  Reading through these titles with the classes (K-2) the students would learn about various aspects of weather and then use the information to create a coding project using Scratch to describe an aspect of weather that they have learned using information and vocabulary from the title, such as how clouds are formed.  The students could use book marking in Sora to mark pages with information they want to use.  They could use the highlight/note feature to take notes on coding ideas that come to mind for different vocabulary words.  By using multiple weather books, the students can choose a weather topic that interests them to create their coding project.  This type of activity could be given to small groups, each group gets a weather topic (snow, rain, clouds). These types of can be done with Sora titles about animals, planets etc.
-Lori Schlueter, QA Analyst
Middle School Math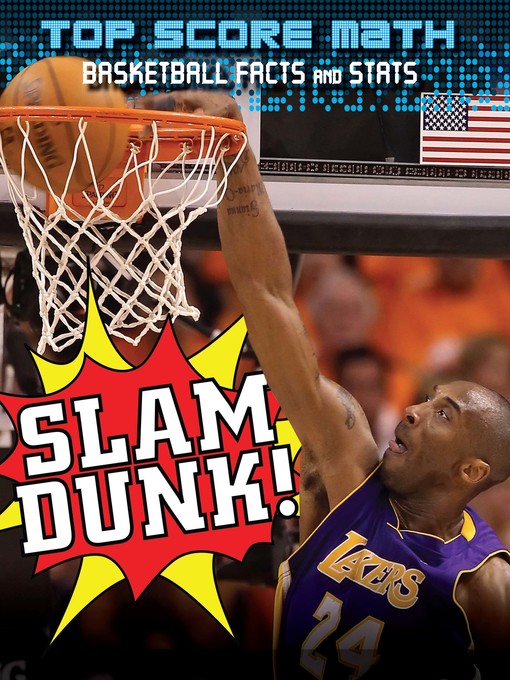 A title I would have used in my classroom is Slam Dunk! Basketball Facts and Stats. When I taught middle school math, I was always looking for connections and examples to real-world topics students found interesting and enjoyable. This title puts mathematic questions and concepts in the real-world context of professional basketball players and teams' facts and statistics. Sections of this title could even be applied to a cross-curricular unit with students' physical education class or science class.
As a teacher, I could assign a set of these questions to students for practice or pick and choose questions that relate to a new skill we are learning in class. Questions in this book could also be used to bolster students' prior knowledge and practice concepts learned earlier.
Sora provides students with unique ways to interact with many digital titles, including definitions and annotations. While reading and solving problems, students could highlight problems they are having trouble with and use a note to add their questions alongside it. Similarly, students could use annotations to explain the process they used to solve a problem, or to write their answer! These annotations could be exported to share with a teacher, parent, or peer as needed. The ebook also contains answers to the problems in the back of the book, making it a great option for students to check and self-assess their work or their peer's work. With these options, I could have used this title for collaborative classwork as well as independent homework or practice.  Since Sora is available 24/7 and is not bound to the classroom, it could be accessed by students at home who have inconsistent internet access or while traveling.
-Gabby Cregan, Instructional Designer
Elementary Math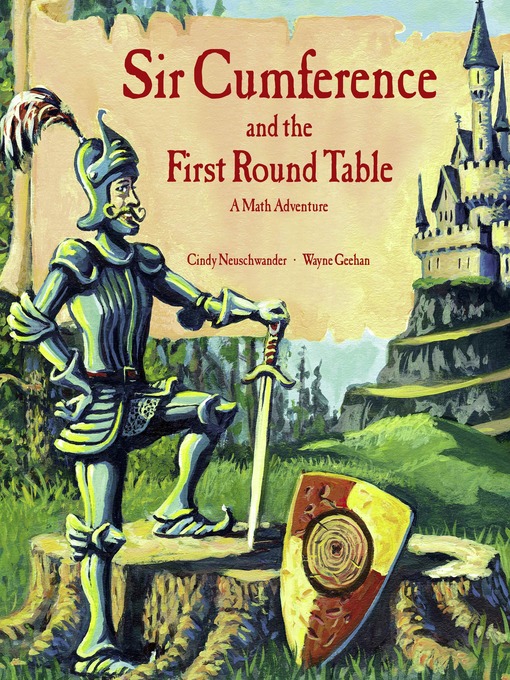 There are many great children's books that focus on subject areas other than ELA. One of my favorites is Sir Cumference and the First Round Table that focuses on, you guessed it, math. More specifically, this title can be used to teach circumference, radius, and diameter. I picked this book because it uses historical fiction to teach these three geometry concepts in a fun way. We all know the tale of King Arthur and the Round Table, but how did the idea for the Round Table come to be? Sir Cumference and the First Round Table answers that question in a goofy, yet educational, way.
As my class was reading this title, I would've utilized Sora to make an impact. I first would have projected Sir Cumference and the First Round Table on my Smart Board via Sora while I read students the book out loud. This would have familiarized my students with the terms circumference, radius, and diameter, as well as some other geometry terms that pop up in the book. While I was reading, I would have my students follow along on their own devices, highlighting important words and making notes for themselves. These notes and highlights would guide our lesson about measuring circumference, radius, and diameter, and would assist students during their individual work.
-Cara Leach, Product Support Specialist
Science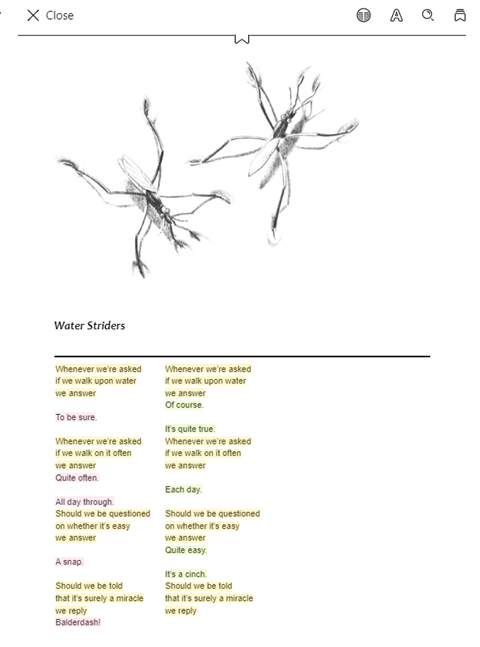 As an extension activity to my unit on Inheritance and Variation of Traits, I'd utilize the Newbery Medal- winning book Joyful Noise: Poems for Two Voices by Paul Fleischman (author of Seedfolk). The poems in this book are designed for 2 voices to read, at times in unison, at others times taking turns, making it ideal for the classroom. This activity can be done as a cross- curricular activity with either an ELA unit on poetry or with Music class.
After studying the topic Inheritance and Variation of Traits and learning about traits that can be influenced by the environment or inherited, students can work either in pairs, or as a class divided into two groups to perform these poems about the joyful cacophony and lives of cicadas, fireflies, honey bees, digger wasps, etc. Extra points for creativity, rhythm and theatrics!
The Highlight feature in Sora can be used to use different colors to highlight lines that should be read together or individually. Highlighting lines in different colors would allow students to easily see their lines, their partner's lines and know when to read them.
For example: Lines highlighted in Yellow, read in unison. Lines highlighted in Pink, partner #1 reads alone. Lines highlighted in Green, partner #2 reads alone.   Encourage the students to perform their poems to the rest of the school, or during a Parent's Night!
-Amanda Izuka-Lawman, Product Support Specialist
Early Childhood Education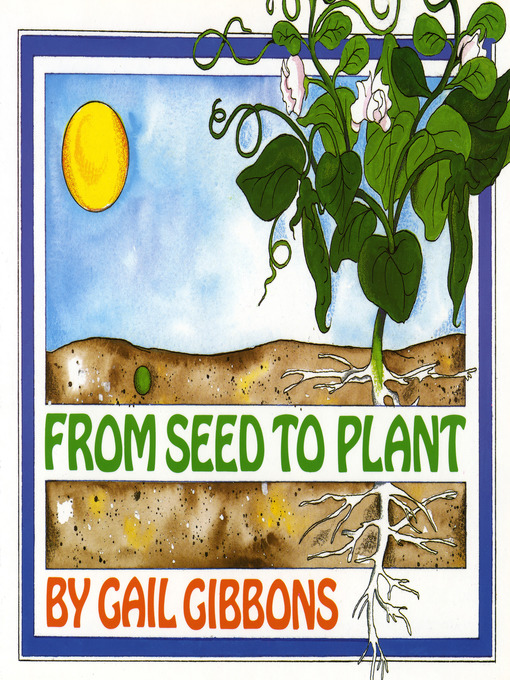 When I taught kindergarten, I loved using trade books, and I would have loved to have had Sora to use with my kiddos. From Seed to Plant by Gail Gibbons was a favorite non-fiction book to use as we studied Life Science. I discovered it during student teaching and from then on, I incorporated it into my own classroom. There is a read-along version that I would have put on the Smartboard for the whole class especially for a first reading of the book. I could see it being part of center time as well to use on the Chromebooks we had.
I rarely had enough copies of physical books for a small group, and let's be honest, kindergartners are kind of germy.  The ebook version would have been great for identifying vocabulary. Being able to enjoy the illustrations and the text on a large screen would have been beneficial for everyone. If we had the read-along version, the zoom feature would have gotten a lot of use as we explored words and pictures.
-Lisa Mullins, Product Trainer
Physical Education and Health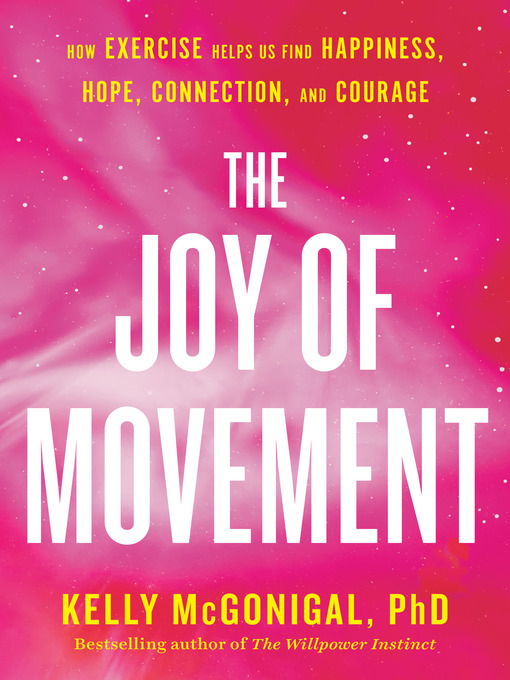 One title that's a great fit for a high school PE classroom is The Joy of Movement by Kelly McGonigal. This title focuses on the science of exercise, but not in the traditional way as a means of convincing one to exercise to be healthy. Instead, McGonigal argues that we should all move to be happy. She uses scientific research to show how physical movement can be a defense against anxiety, depression and loneliness. Moving one's body makes one more receptive to social interactions and hope. In this way, high school students will find it less of a manual for exercising, but more of a guiding philosophy in life.
To incorporate this title into a PE curriculum, I would have my students read the title (or listen to the audiobook) using Sora throughout the quarter or semester on their own time. Then they'd turn in a book report summarizing what they learned about movement and how they can incorporate it into their own lives. While reading, they'd be able to use the notes and highlights feature in Sora to mark passages to which they felt a personal connection. Their notes could include positive affirmations based on the text. These affirmations should be statements used to challenge negative thinking and provide personal encouragement. They should focus on small steps they can make in their own lives to move more. A requirement could be one affirmation for each chapter of the title. Then students would need to use those in their book report. Here are some examples of requirements for the book report:
Before reading this title, did you view exercise as a chore? Why or why not? After reading this title, has your opinion changed? Explain.
List five of the affirmations you recorded while you were reading. Why is each one important to you? How do you plan on using each one in your daily life?
Part of McGonigal's goal in writing this book was to show how movement is essential for our happiness. Do you think she accomplished this goal? Why or why not? Can movement really improve humanity? Explain.
-Angela DiBenedetto, Product Support Specialist
Get started with Sora in other subjects
If you are interested in exploring any of the ideas above, Class Sets or all-school reads, be sure to reach out to your Account Manager or contact schools@overdrive.com to learn more!
Tags In
Browse blog and media articles