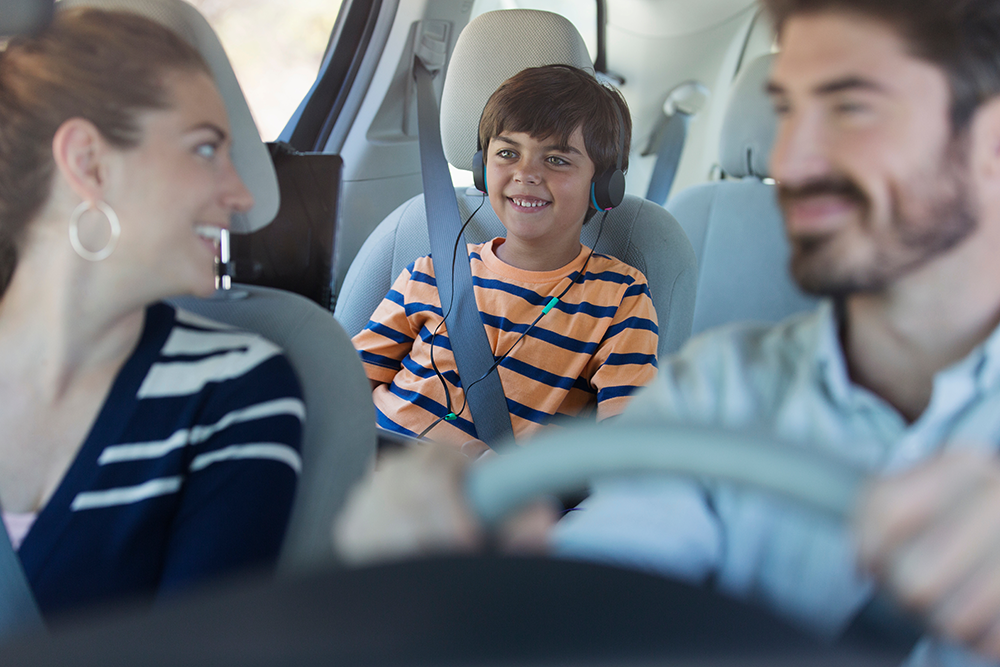 6 of the best audiobooks for kids and teens that are on sale right now
Spring is here and summer is on its way, which means that most of your students will soon be saying so long to school – for a few months, anyway!
But leaving the classroom behind doesn't mean they also have to give up easy access to your school library and all of the stories it holds. After all, that's what Sora is for – 24/7 access to books, no matter where your students' adventures (both real and imaginary!) may take them.
Sora can help keep your students reading through road trips, pool days, picnics, beach trips, and even the occasional summer storm – and there's no better way to do that than with a good audiobook! Audiobooks are excellent companions for your on-the-go learners, appealing to struggling and enthusiastic readers alike.
The best part? Right now, you can add even more to your audiobook collection for less by taking advantage of up to 20% savings on top titles like the ones below.
---
The Vanderbeekers on the Road
The Vanderbeekers are off on their first big trip! Recreating a cross-country road trip Papa never got the chance to take with his own father, the biracial crew pack up and hit the highway, ready for anything that travel might bring. Nothing, not wet tents, creepy campgrounds, or overheated vans, can dampen their enthusiasm for seeing America's sights and finally reaching California. But when the younger Vanderbeekers learn of a frightening change headed their way, they worry their family and their life in the beloved Harlem brownstone will never be the same.
---
The Case of the Smuggler's Curse
The Case of the Smuggler's Curse is the first in a brand-new series of adventure stories for kids that brings together the best traditions of Enid Blyton, Jacqueline Wilson and David Walliams.
Lucy, Max, Charlie and Joe aren't looking for new friends – they have too many of their own problems to worry about. But when the four of them, and Charlie's faithful dog, Sherlock, spot a phantom figure on Southwold beach one winter's night, they are thrown together to unravel a mystery that none of them expected.
---
Bastille vs. the Evil Librarians
From #1 New York Times bestselling author Brandon Sanderson and Janci Patterson comes Bastille vs. the Evil Librarians, the thrilling conclusion to the Alcatraz vs. the Evil Librarians saga.
As a Knight of Crystallia, I, Bastille, swore to protect the Smedry clan from the evil Librarians. (And believe me, screwups like them constantly need protecting.) But when Alcatraz Smedry got strapped to an altar of outdated encyclopedias to be sacrificed to the dark gods, I arrived too late—and instead his father took his place. Now Alcatraz is a blubbering mess, so it's up to me to lead the charge against his father's killer: Biblioden, founder of the evil Librarians—I was sure he died centuries ago!—who's back to complete his goal of world domination. Now he's going to use the dark powers he gained from that sacrifice against everyone not under evil Librarian control. Being burned up from the inside is not how I plan to die, so I'd better figure out some way to stop him or we're toast! I know Alcatraz is wrong when he swears he's no hero. But when a hero falls short, that's the time for everyone else to step up and do what needs to be done.
---
A Snake Falls to Earth
Nina is a Lipan girl in our world. She's always felt there was something more out there. She still believes in the old stories. Oli is a cottonmouth kid, from the land of spirits and monsters. Like all cottonmouths, he's been cast from home. He's found a new one on the banks of the bottomless lake. Nina and Oli have no idea the other exists. But a catastrophic event on Earth, and a strange sickness that befalls Oli's best friend, will drive their worlds together in ways they haven't been in centuries. And some will kill to keep them apart. Darcie Little Badger introduced herself to the world with Elatsoe. In A Snake Falls to Earth, she draws on traditional Lipan Apache storytelling structure to weave another unforgettable tale of monsters, magic, and family. It is not to be missed.
---
The Last Cuentista
Pura Belpré Honor–winning author Donna Barba Higuera presents us with a brilliant journey through the stars, to the very heart of what makes us human.
Había una vez … A girl named Petra Peña, who wanted nothing more than to be a storyteller, like her abuelita. But Petra's world is ending. Earth has been destroyed by a comet, and only a few hundred scientists and their children—among them Petra and her family—have been chosen to journey to a new planet. They are the ones who must carry on the human race. Hundreds of years later, Petra wakes to this new planet—and the discovery that she is the only person who remembers Earth. A sinister Collective has taken over the ship during its journey, bent on erasing the sins of humanity's past. They have systematically purged the memories of all aboard—or purged them altogether.
Petra alone now carries the stories of our past, and with them, any hope for our future. Can she make them live again?
---
A Court of Wings and Ruin
The epic third story in the #1 New York Times bestselling Court of Thorns and Roses series by Sarah J. Maas.
Feyre has returned to the Spring Court, determined to gather information on Tamlin's actions and learn what she can about the invading king threatening to bring her land to its knees. But to do so she must play a deadly game of deceit. One slip could bring doom not only for Feyre but for everything—and everyone she holds dear. As war bears down upon them all, Feyre endeavors to take her place as one of the High Fae of the land, balancing her struggle to master her powers—both magical and political—and her love for her court and family. Amidst these struggles, Feyre and Rhysand must decide whom to trust among the cunning and lethal High Lords, and hunt for allies in unexpected places.
In this thrilling third book in the Court of Thorns and Roses series, the fate of Feyre's world is at stake as armies grapple for power over the one thing that could destroy it.
---
Bonus: Diary of a Wimpy Kid
Acclaimed debut author Jeff Kinney brilliantly re-creates the typical humor and logic of middle school boys sidling into adolescence. Sixth grader Greg Heffley doesn't understand his annoying younger brother, obnoxious older one, or well-meaning parents. But he knows enough to record his daily thoughts in a manly journal-not some girly diary. In a unique novel brimming with laugh-out-loud moments, Greg chronicles his first turbulent year of middle school.
---
Shop more discounted audiobooks
Interested in these and thousands of other audiobooks discounted up to 20% off? Check out the RBmedia sale, featuring 50,000+ audiobooks from all RBmedia catalogs in the One Copy/One User and Metered Access Concurrent Use lending models.
This includes 5,000+ juvenile and young adult books for your elementary, middle and high school students.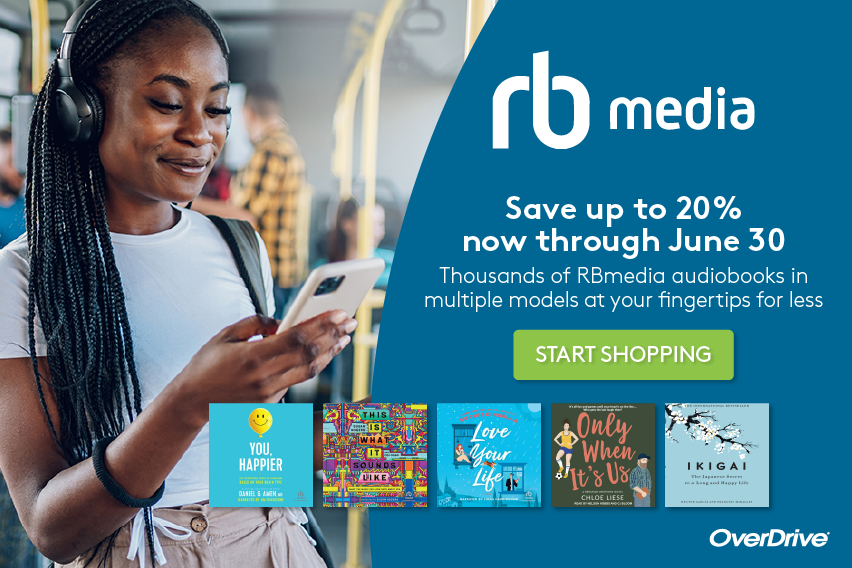 Tags In
Browse blog and media articles