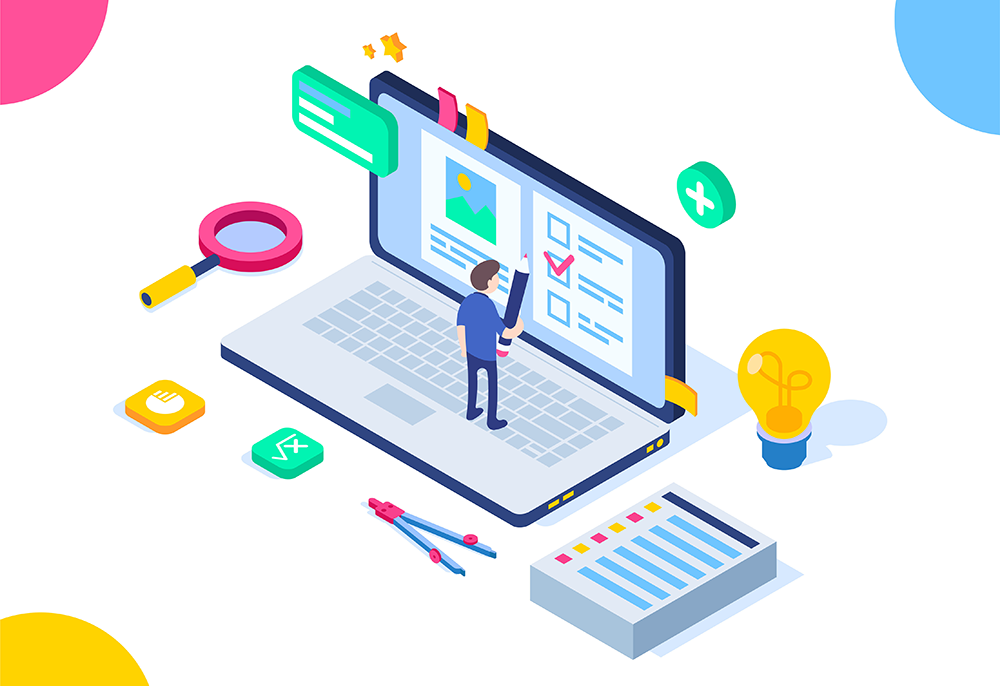 Your end-of-school checklist – get summer-ready with Sora!
What does your end-of-school checklist look like? Does it include making sure your Sora collection is prepped and ready for the summer months?
We can help you get a head start on your to do list so that no matter where your students are – planes, trains, automobiles or simply chilling out at home – their school library is ready to follow them! Plus, actions you take now can help streamline back-to-school prep (too soon…?) and make it easier for you and your students to make the transition.
1. Check in with your support team
Before you go, make sure you and your Sora Account Team are all on the same page!
Update authentication information
Even though school is out, your technology team may still be hard at work optimizing systems and making changes for the next school year – and that may mean they make changes that impact your students' Sora access.
Here are a few items to keep in mind as you're working with your tech team this year – and remember, if anything changes, you can contact your school's Sora Product Support Specialist!
Username Convention (i.e. full email address to just a username)
Organization Units: Is your team is restructuring your users into new groupings (i.e. moving from grade-level groupings to building-level groupings, etc.)? If so, this can impact your Contact Access Levels.
Authentication Method (e.g. switching from Google to ClassLink authentication)
User Login Manager: If your school is currently using this authentication method, be sure to upload your new .CSV file for next school year
You can also bookmark this handy resource for Authentication Best Practices.
Notify your team of any contact changes
Will your main Sora administrator or contact be changing? Don't forget to let your Sora Team know – they can help make the transition as seamless as possible!
2. Promote summer reading
What's better than a sweet summer treat? Some books to go with it! Sora Sweet Reads is our free summer reading program, available to all schools with Sora, and it's chock-full of free, always available titles for your students to enjoy until  full of free simultaneous use titles for your students to enjoy from May 15 to Aug. 28. The best part? Once the collection is live (and as long as you're opted in), it will automatically be curated on your Sora Explore page with eye-catching candy graphics.
The 2023 edition of the program includes 34 juvenile titles, 10 young adult titles and 13 general adult-level titles – including a few audiobooks!
To help you spread the word to your students, we've created assets so that you can easily promote Sora Sweet Reads, including a Zoom background, fun social graphics, bookmarks and more. Check them out!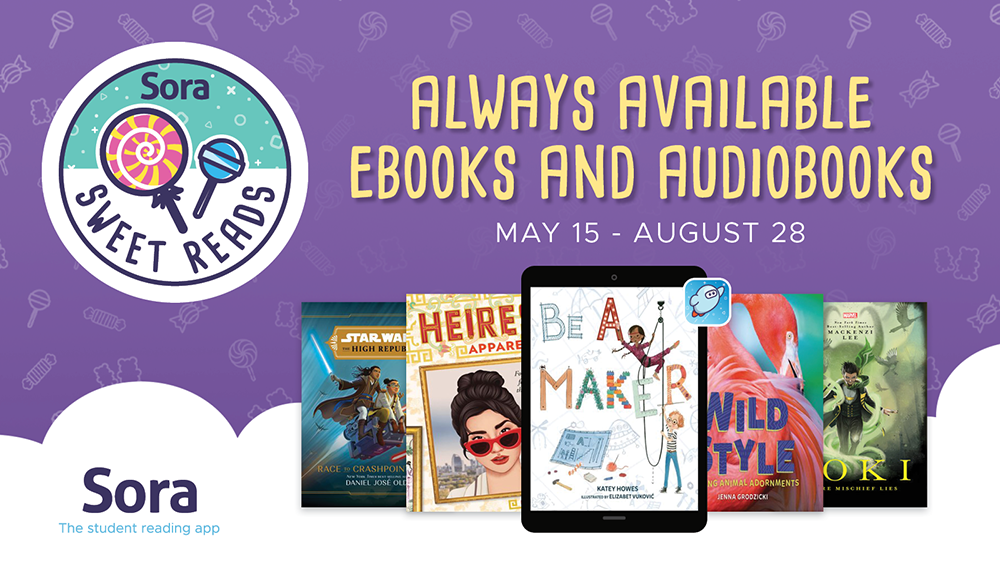 3. Get set with summer curations
Think of your curation lists as virtual displays to mirror the physical displays you might create for your library. The more you change them, the more exciting and engaging it is for your readers! When students log in to Sora and see new books to dive into, they'll keep revisiting the app over and over again so that they never miss a thing. (Plus, here's a fun pro-tip: You can include emojis in your curation titles to catch their attention even more! 😍)
What do your students love? Are they looking for Page to Stream pairings for their favorite streaming hits? Beach- and pool-side audiobooks? Whatever they're looking for, you can curate a list for it in Sora – and our librarians just might've given you a head start, with tons of pre-made options and TBR inspiration on the OverDrive Resource Center.
4. Schedule your social posts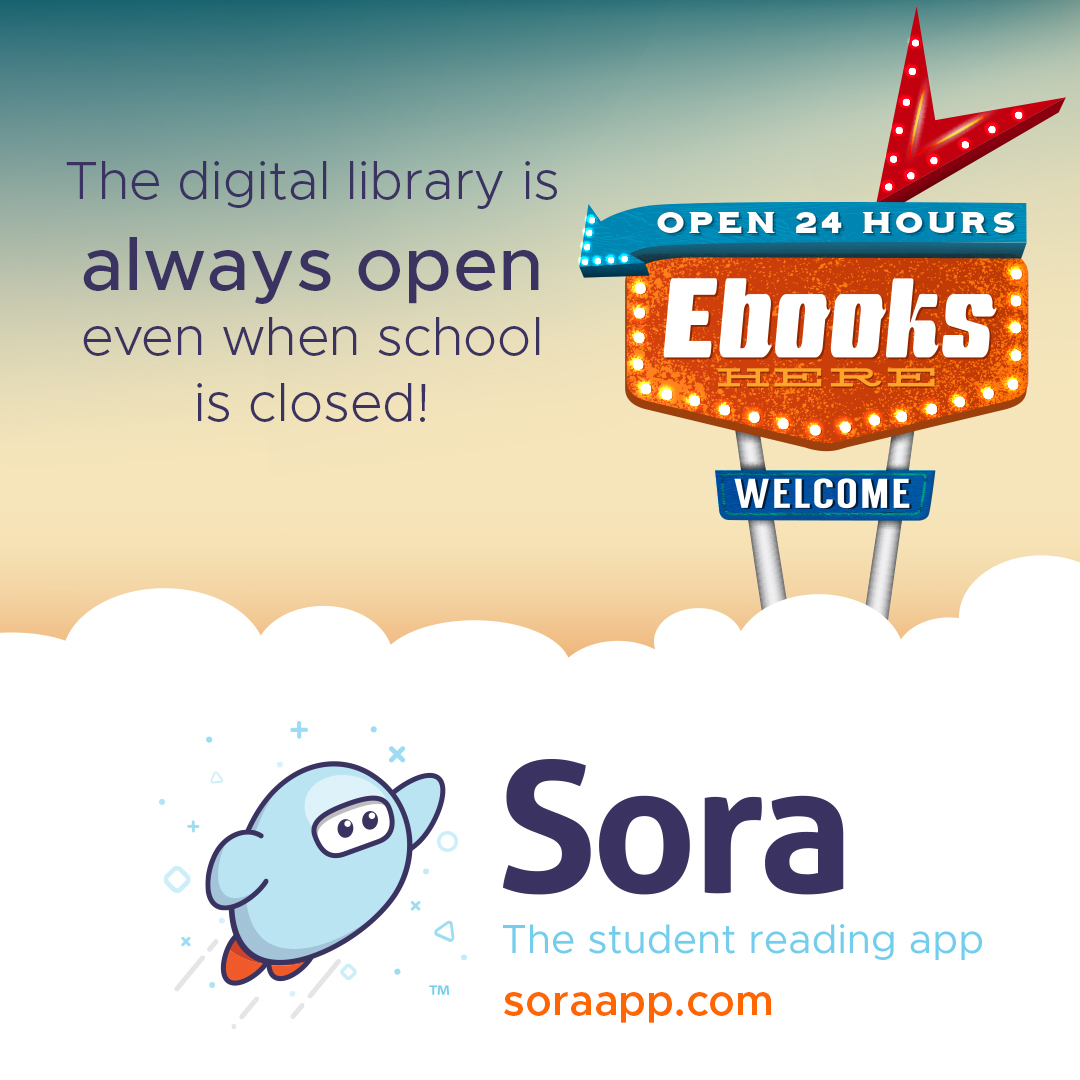 Social media is a great way to engage both students and parents over the summer months, and luckily, the Resource Center has tons of graphics and materials to help you making scheduling a snap! Here are a few of our favorite kits and graphics to get you started:
Explore more under Marketing & Outreach on the Resource Center.
5. Graduate your seniors to Libby!
Exams are over, caps have been tossed and diplomas have been handed out – but what happens next to your senior Sora users, who may have been using the app for years to read all of their favorite books but will no longer have access?
Great news – they can seamlessly transition to the Libby app! Before they leave your classroom for the last time, you can prep them for post-grad reading success by introducing them to Libby (it's just as easy to use as Sora – we promise!) and encouraging them to sign in with their public library card. If they don't have one yet, many libraries now offer free instant digital library cards they can sign up for straight from their phones. The best part? There are tons of Libby graphics and promotional materials on the Resource Center as well – so it's easy to encourage your seniors to sign up.
6. Stay in the know – sign up for the School Blog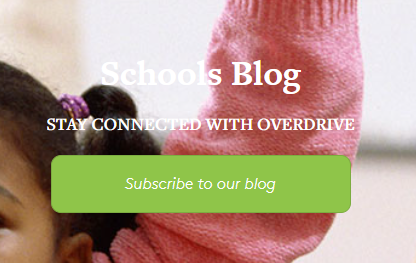 School may be out, but you can still keep up-to-date on all sales, Sora product updates and more by subscribing to our blog and signing up for email alerts from OverDrive. Once you've subscribed, be sure to keep a lookout for your confirmation email that will finalize your subscription!
Tags In
Browse blog and media articles