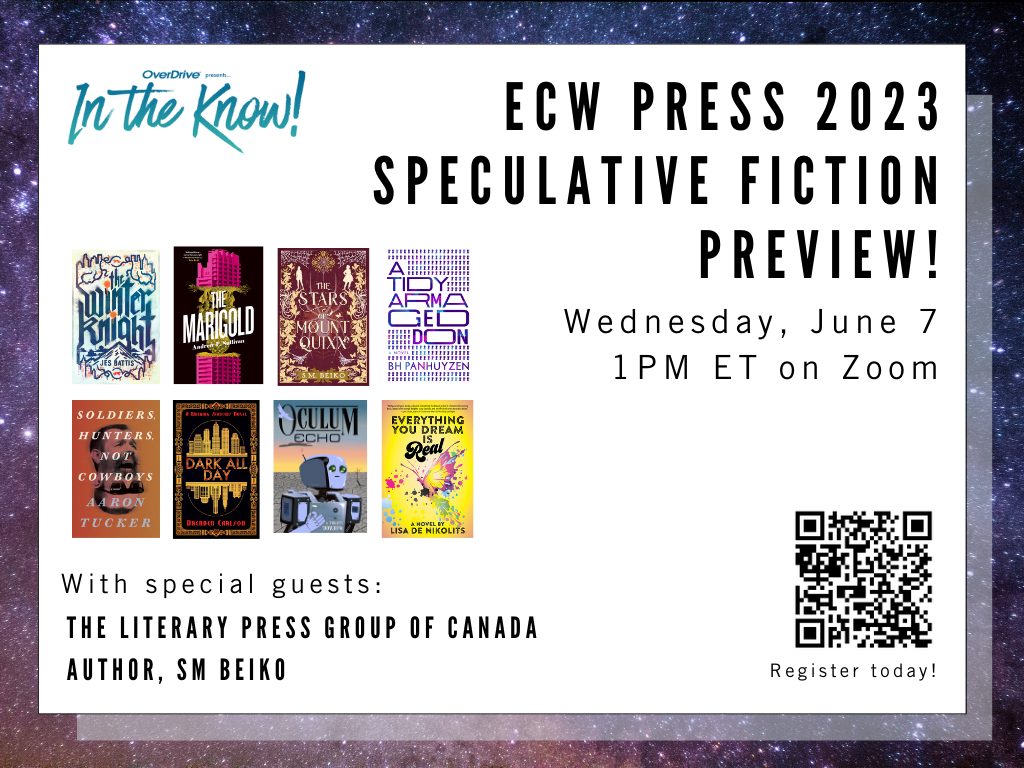 Be In the Know with ECW Press
Register today for an ECW Press In the Know presentation dedicated to speculative fiction on Wednesday, June 7 at 1pm EST.
ECW Press will present their exciting 2023 speculative fiction list, including heartwarming fantasy, cool sci-fi, and terrifying thrillers coming this year. This presentation will also feature appearances from special guests, Jennifer Albert, SFF Acquiring Editor; S. M. Beiko, author of the upcoming Brindlewatch Quintet series; and a special presentation from the Literary Press Group of Canada.
Find out more about the genre of speculative fiction and discover titles to add to your collections through this exclusive presentation. Library partners who want a sneak peek can shop the featured title list in Marketplace.
Don't miss this unique to hear directly from one of OverDrive's publishing partners about the upcoming titles they are most excited about and to learn more about speculative fiction. Register today to be in the know!
Tags In
Browse blog and media articles