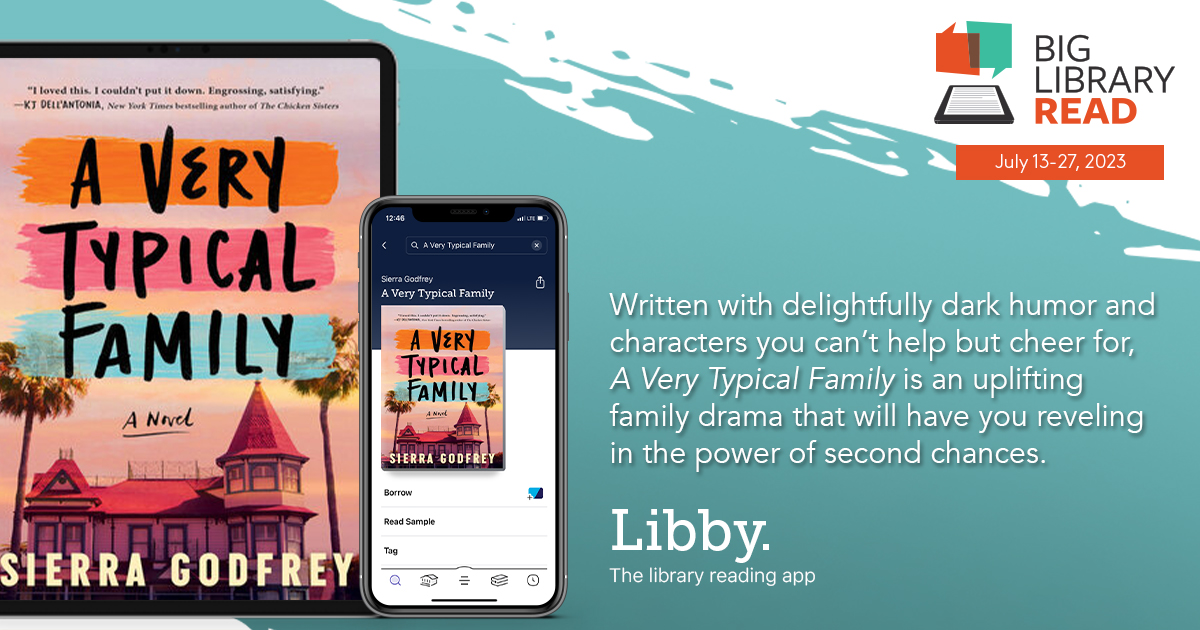 4 ways to engage your patrons before Big Library Read is over
There are only a few days left in our latest Big Library Read (BLR) program! Between now and July 27, readers can checkout the ebook and audiobook of A Very Typical Family by Sierra Godfrey without wait lists or holds. Even if the checkout the book on the very last day of the program, they still have the full checkout time to read it which means there is still time for your library to promote the program!
Looking for ways to promote the last few days of BLR?
Grab the free marketing kit
Partners looking to promote BLR to their community can find a free marketing kit on the Big Library Read website. Inside you'll find social media graphics and suggested copy to use on your social media platforms. The BLR website also has a letter from the author and a reading group guide you can use at your library.
Share the conversation between Sierra Godfrey and the Professional Book Nerds
OverDrive's own Professional Book Nerds sat down with BLR author Sierra Godfrey about A Very Typical Family. In the episode, Sierra shares the inspiration behind the book, her experience as a young docent in a marine lab, how Santa Cruz feels like home, the joy of a perfect croissant, and what she's working on next! Listen to the conversation here.
Encourage readers to join the discussion
The discussion board on the BLR website is the spot for readers to discuss A Very Typical Family with other readers, talk about what other books are on their TBR, and more. We've already seen some great conversations happening on the board already, and now is the time for you to encourage your patrons to share their thoughts. They might even get a reply from author Sierra Godfrey herself!  
Share the recording of Sierra Godfrey's event with Contra Costa Public Library
Last week, Sierra Godfrey's home library Contra Costa Public Library, hosted a free virtual event with her to discuss A Very Typical Family and the Big Library Read program. A recording of that event is available for viewing here that you can share with readers in your community to get them excited to read A Very Typical Family.
Tags In
Browse blog and media articles