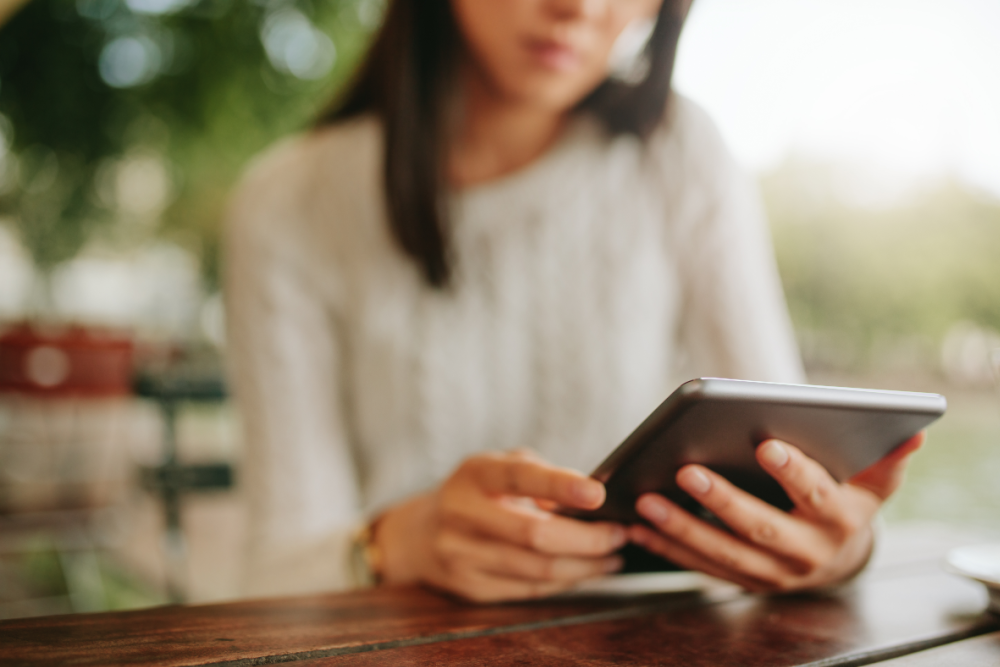 Shop #WITMonth books, films, & more
By Shelia Mawdsley, Digital Content Librarian
Twice a month, our team will assemble a thematic one-stop-shop collection of books, films, lists, and Libby Extras to provide a more seamless shopping experience. This week's theme is Women in Translation Month.
#WITMonth is a celebration every August of women writers from around the world. Only a small number of books written in languages other than English ever get translated, and #WITMonth is a chance to enjoy those books written by women from around the world that have been translated. See more about #WITMonth at https://www.womenintranslation.org.
Books you should know about
Tender Is the Flesh by Agustina Bazterrica, translated by Sarah Moses
Buy the ebook here 
Buy the audiobook here
A #BookTok sensation about cannibalism? It's more likely than you think!
From the publisher:
Working at the local processing plant, Marcos is in the business of slaughtering humans—though no one calls them that anymore.
His wife has left him, his father is sinking into dementia, and Marcos tries not to think too hard about how he makes a living. After all, it happened so quickly. First, it was reported that an infectious virus has made all animal meat poisonous to humans. Then governments initiated the "Transition." Now, eating human meat—"special meat"—is legal. Marcos tries to stick to numbers, consignments, processing.
Then one day he's given a gift: a live specimen of the finest quality. Though he's aware that any form of personal contact is forbidden on pain of death, little by little he starts to treat her like a human being. And soon, he becomes tortured by what has been lost—and what might still be saved.
A Winter's Promise by Christelle Dabos, translated by Hildegarde
Buy the ebook here 
Buy the audiobook here
See why everyone on #BookTok is talking about this YA series!
From the publisher:
Plain-spoken, headstrong Ophelia cares little about appearances. Her ability to read the past of objects is unmatched in all of Anima, and, what's more, she possesses the ability to travel through mirrors, a skill passed down to her from previous generations. Her idyllic life is disrupted, however, when she is promised in marriage to Thorn, a taciturn and influential member of a distant clan. She must leave all she knows behind and follow her fiancé to Citaceleste, the capital of a cold, icy ark known as the Pole, where danger lurks around every corner and nobody can be trusted. There, in the presence of her inscrutable future husband, she slowly realizes that she is a pawn in a political game that will have far-reaching ramifications not only for her but for her entire world.
Kairos by Jenny Erpenbeck, translated by Michael Hofmann
Buy the ebook here 
Erpenbeck is the author you have to read to understand the last days behind the Iron Curtain and the reunification of Germany. Kirkus says: "At heart the book is about cruelty more than passion, about secrets, betrayal, and loss."
From the publisher:
Erpenbeck's new novel Kairos—an unforgettably compelling masterpiece—tells the story of the romance begun in East Berlin at the end of the 1980s when nineteen-year-old Katharina meets by chance a married writer in his fifties named Hans. Their passionate yet difficult long-running affair takes place against the background of the declining GDR, through the upheavals wrought by its dissolution in 1989 and then what comes after. In her unmistakable style and with enormous sweep, Erpenbeck describes the path of two lovers, as Katharina grows up and tries to come to terms with a not always ideal romance, even as a whole world with its own ideology disappears.
Mild Vertigo by Mieko Kanai, translated by Polly Barton
Buy the ebook here 
See why Mieko Kanai has been one of Japan's most read authors for 50 years. Also, what a great title!
From the publisher:
The apparently unremarkable Natsumi lives in a modern Tokyo apartment with her husband and two sons: she does the laundry, goes to the supermarket, visits friends, and gossips with neighbors. Tracing her conversations and interactions with her family and friends as they blend seamlessly into her own infernally buzzing internal monologue, Mild Vertigo explores the dizzying reality of being unable to locate oneself in the endless stream of minutiae that forms a lonely life confined to a middle-class home, where both everything and nothing happens.
I Want to Die but I Want to Eat Tteokbokki by Baek Sehee, translated by Anton Hur
Buy the ebook here 
Buy the audiobook here
Mental health struggles are universal. Sehee talks about her life with depression in this memoir, expertly rendered into English by superstar translator Anton Hur.
From Library Journal:
Sehee, a successful professional in the publishing industry, grew up in Korea with an abusive father and a hypercritical mother. Internalizing their behavior, she questioned and criticized herself to the point of depression and severe anxiety. The depression is disruptive but not so debilitating that she does not still want her favorite foods, such as tteokbokki, a spicy rice cake popular in Korean cuisine. After initiating therapy with a psychiatrist, the author began to record her sessions, and the bulk of this book consists of transcriptions of their discussions about her depression and pervasive self-criticism. Sehee is honest and authentic throughout, beginning each chapter with a brief essay that introduces a topic she wants to discuss with the psychiatrist and concluding with an essay reflecting on what she learned from the session. Chapters address topics such as honesty, self-surveillance, self-esteem, medication, physical attractiveness, and more.
Tomb of Sand by Geetanjali Shree, translated by Daisy Rockwell
Buy the ebook here 
Buy the audiobook here
Tomb of Sand was the first book translated from Hindi to ever win the International Booker Prize. Find out why!
From the publisher:
Eighty-year-old Ma slips into a deep depression after the death of her husband. Despite her family's cajoling, she refuses to leave her bed. Her responsible eldest son, Bade, and dutiful, Reebok-sporting daughter-in-law, Bahu, attend to Ma's every need, while her favorite grandson, the cheerful and gregarious Sid, tries to lift her spirits with his guitar. But it is only after Sid's younger brother—Serious Son, a young man pathologically incapable of laughing—brings his grandmother a sparkling golden cane covered with butterflies that things begin to change.
With a new lease on life thanks to the cane's seemingly magical powers, Ma gets out of bed and embarks on a series of adventures that baffle even her unconventional feminist daughter, Beti. She ditches her cumbersome saris, develops a close friendship with a hijra, and sets off on a fateful journey that will turn the family's understanding of themselves upside down.
Interested in exploring more titles that center around #WITMonth?
View our full Women in Translation list here.
---
Must-watch films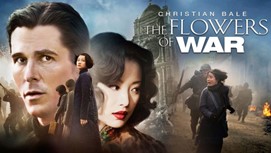 The Flowers of War, 2012
Watch on Kanopy here.
Based on the memoir by Geling Yan and translated by Nicky Harman.
From the studio:
From internationally celebrated director Zhang Yimou (Raise the Red Lantern, Hero, House of Flying Daggers) comes a story of love and war. The dangerous streets of Nanjing throw together a group of opposites—a flock of shell-shocked schoolchildren, a dozen seductive courtesans, and a renegade American (Christian Bale) posing as a priest to save his own skin—all seeking safety behind a walled cathedral. Trapped by marauding soldiers, over the next few days the prejudices and divides between them will fall away as they unite around a last-ditch plan to protect the children from impending catastrophe.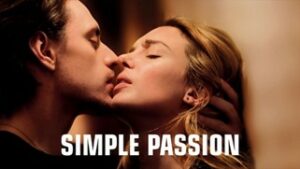 Simple Passion, 2020
Watch on Kanopy here.
Based on the book by Noble Prize winner Annie Ernaux!
From the studio:
In this sexually frank portrait of female lust and vulnerability, a mother falls into an addictive relationship with a Russian diplomat, with whom she has nothing in common.

Tove, 2020
Watch on Kanopy here.
Now you can find out how one of the world's most beloved authors achieved fame.
From the studio:
Set from 1944 to 1956, the Swedish-language film shows how painter Tove Jansson finds worldwide success from an unexpected side project, in the midst of artistic struggles and an unconventional personal life. Tove Jansson is best known as the creator of the Moomin comics.
---
A little Extra something
Support your community by diversifying your Libby offerings with Libby Extras. This week, we're highlighting iNDIEFLIX.
iNDIEFLIX is a streaming movie service that offers access to pop culture favorites, box office hits, award-winning feature films, documentaries, and shorts. Women in Translation fans will love the selection of Japanese films from Filmination and their great selection of Women's Voices.
Test run Libby Extras to see how each service can entertain and educate your patrons.
Thank you for joining us on this week's round up of #WITMonth materials! Reach out to your digital content librarian or account manager for more information on how to provide the best content for your community.
Browse blog and media articles