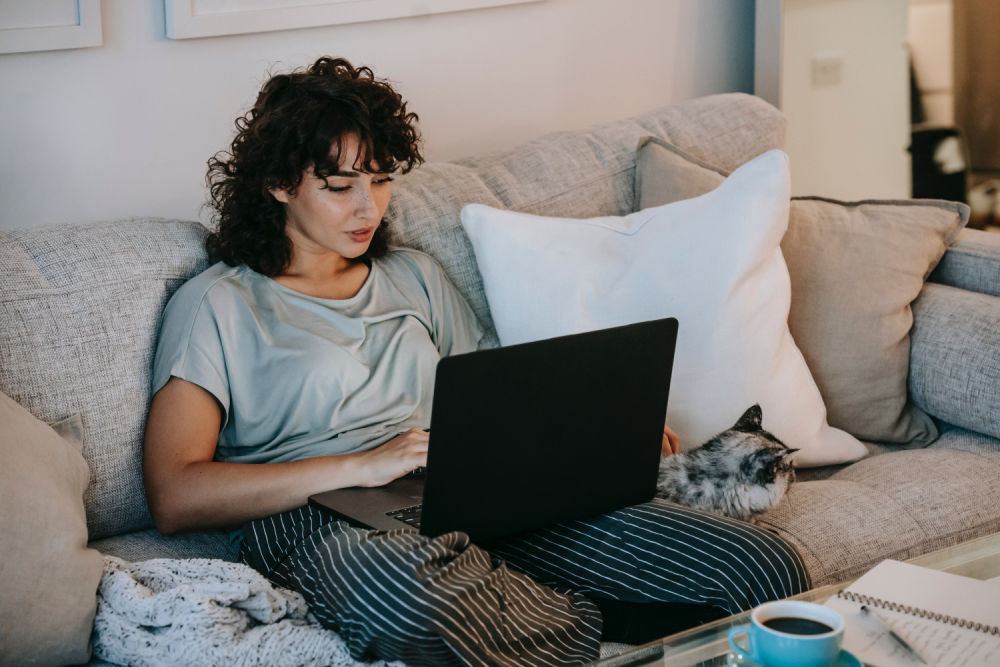 As DVD usage diminishes, rural libraries bring streaming video to their communities with Kanopy
By Jill Grunenwald, Marketing & Communications Specialist
For Lillie Huckaby, Library Director of Chickasha Public Library (OK), her experience with streaming video service Kanopy can be summed up in three words:  
"It just works."

Situated 45 miles outside of Oklahoma City, Chickasha Public Library is an independent single-building library system with a service area of 50,000. Of that, 3,000 eligible residents have library cards.
Even before the COVID-19 pandemic, Huckaby had seen a reduction in the circulation of physical DVDs in her collection. "DVDs were diminishing," she said. "We wanted to keep up with technology." 

Michael Perry, Director of Siskiyou County Library (CA), noticed the same thing: "We've seen our physical use of DVDs not recover to pre-COVID levels and my intuition is because people found alternate ways of watching movies online."
Siskiyou is a rural county in California bordering Oregon. The system's 4,000 active card holders are scattered across the county and served by 12 branches, some in communities with a population as small as 700.
"The internet still worked"
Huckaby and Perry aren't alone in observing DVDs have been circulating less. According to Library Journal's 2021 Materials Survey, circulation of DVDs/Blu-Rays has been trending downward for several years, dropping seven points since 2014. At the same time, streaming media has been holding steady at 2% share of circulation, providing opportunities for growth for libraries who embrace the format.  
For rural libraries like Chickasha Public Library and Siskiyou County Library, Kanopy provides the same level of entertainment as DVDs, but with the added benefit of more reach because it doesn't require coming to the physical library to access the streaming video service. This was a boon for libraries like Chickasha, which added the Kanopy service right before the start of the COVID-19 pandemic. "People wouldn't come in to get DVDs," said Huckaby, "but the internet still worked." 
The physical library may be open now, but DVDs have yet to reach the same level of circulation as they did before the start of the pandemic. Kanopy, meanwhile, continues to grow in popularity at both Chickasha and Siskiyou libraries.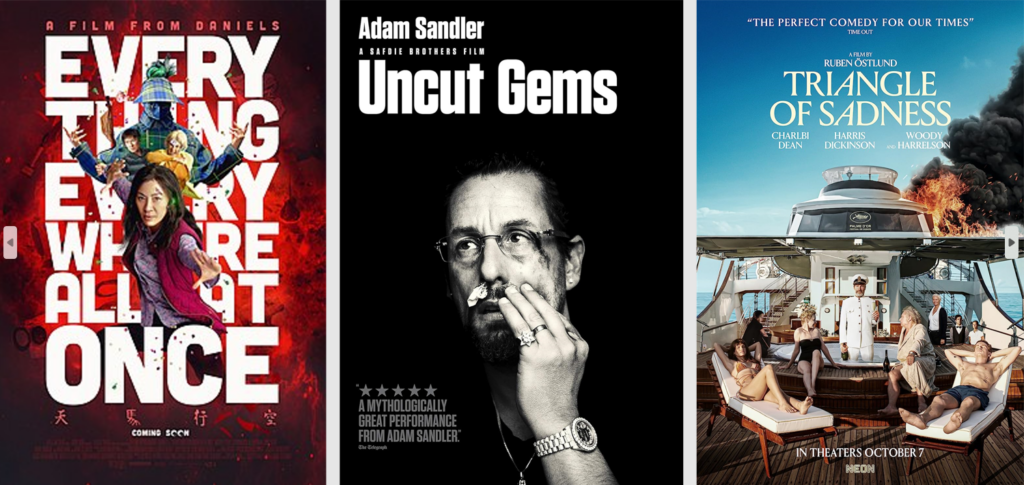 Kanopy meets budget and connectivity concerns for rural libraries
At a time when library budgets are stretched thin, the idea of adding a new service might be a financial obstacle for many libraries.  
But surveys show many libraries are changing their buying habits in response to the rising popularity of streaming media. In the 2022 Library Journal Materials Survey, responses showed that while 97% of libraries still buy physical DVDs, the proportion libraries' materials budgets spent on them has fallen three percentage points since 2019. At the same time, the proportion of being spent on streaming electronic resources has risen three percentage points, indicating a shift in budget allocation towards streaming services.  
Maintaining a Blu-Ray/DVD collection comes with its own challenges, such as space limitations in a physical library. Discs often go missing or get scratched, requiring the movie to be repurchased. There is also the reality that in the age of streaming media, many movies and TV shows are hard to find in a physical version and can only be watched on a streaming platform. 
For Huckaby, knowing other libraries offered streaming video was a reason to look into it more. While there were multiple streaming video platforms to choose from, she says she ultimately chose Kanopy because it was less expensive than its competitors.  
While budgets are a concern for libraries overall, rural libraries may also worry about connectivity challenges that would make a streaming video platform inaccessible for users. In fact, according to Library Journal, a quarter of the libraries sampled for the 2022 Materials Survey don't purchase streaming media at all, and that was especially true for small and rural libraries. 
Perry admits he had his own biases about introducing a streaming service to his rural community: "I think there was a presumption on my part — which in retrospective was an incorrect stance — that launching a service that was purely streaming like Kanopy would mean knowingly launching a service that was unavailable to some." What tipped it for him was that he was getting multiple requests from branches within the county system, including from the smaller branches. The requests weren't coming from transplants who had previously accessed Kanopy through a larger library system; they were coming directly from the rural community Siskiyou County Library serves.
"

There's so much stuff for

kids

!"
One of Kanopy's biggest selling points, in addition to cost, is the robust collection of video options for users of all ages. Huckaby's patrons have commented specifically on the availability of videos for young viewers, with one saying, "There's so much for kids, I love that!"  
The ultimate benefit for Huckaby, however, is being able to fill the gap for her community. At a time when many streaming video platforms are raising prices and customers are cancelling subscriptions in response, the library can provide the same level of entertainment but at no cost to patrons. "It's free through the library," explained Huckaby, adding, "they don't have rental fees which is super important for a lot of people. Especially when it comes to kids and needing things to keep them busy." 
Kanopy captures diminishing DVD demand
Time will tell if DVD demand at public libraries ever bounces back to pre-pandemic levels of popularity. But, as Perry told me, "People aren't looking at the library as their source for physical DVDs, so offering something like Kanopy – which is only available through libraries – was a factor in me adding the service."  
Kanopy offers a solution for libraries who have seen a dip in the circulation of DVDs and are looking for a way to compete with popular paid streaming services. Thanks to Public Performance Rights available on many Kanopy films, libraries can also use the service to host movie nights at their physical libraries and bring movies to their community that way. 
Which brings me back to what Lillie Huckaby told me when I asked if she had any additional thoughts she wanted to share with librarians: "It works smoothly, invoices come regularly, it's easy to manage, and the price is acceptable. It just works."  
Interested in learning more about Kanopy? 
Library partners looking to add Kanopy to their digital library can visit the Kanopy website here to get started.  
Don't forget to register now for our upcoming Kanopy Public Library Town Halls. Learn about our up-and-coming product updates, preview fresh titles, get inspired with programming ideas from a library partner, and more. 
AU/NZ Oct. 11 at 11 am AEDT Register here!  
North America Oct. 12 at 2 pm ET Register here! 
Tags In
Browse blog and media articles