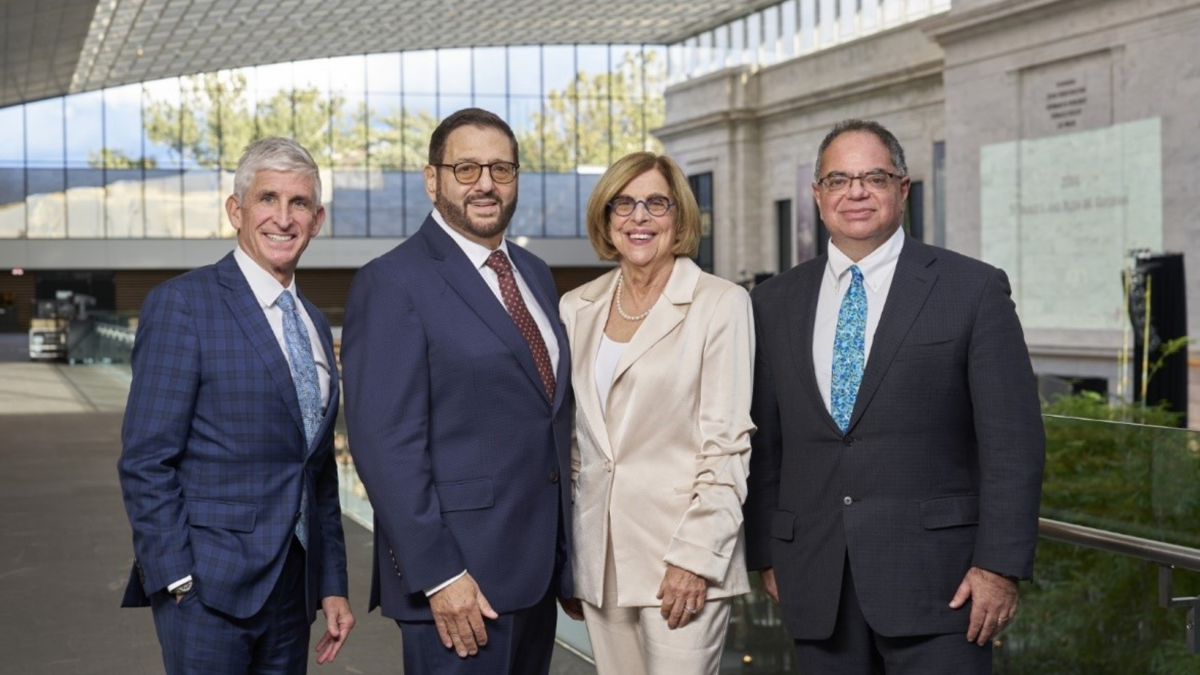 OverDrive founders Steve & Loree Potash honored at the University Hospitals Annual Society of 1866 Celebration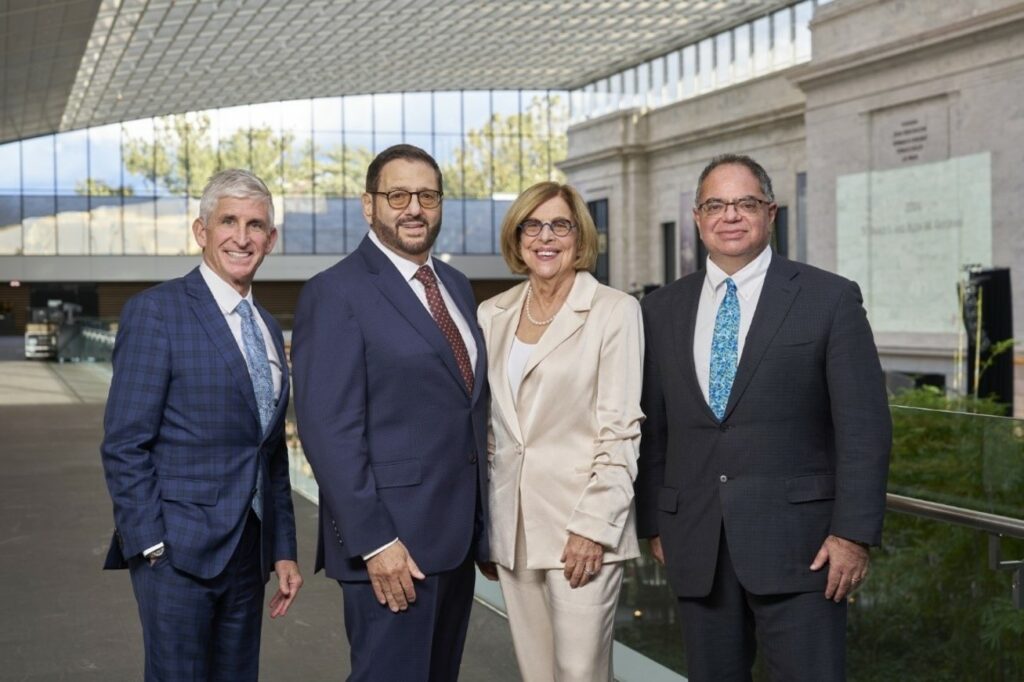 OverDrive founders Steve and Loree Potash were joined by nearly 500 friends and supporters of University Hospitals (UH) for the Annual Society of 1866 Celebration on October 9, 2023 held at the Cleveland Museum of Art. They were awarded the Samuel L. Mather Visionary Award which honors those who have made transformational gifts to UH. UH is the largest network of hospitals, doctors and surgeons in Cleveland and Northeast Ohio. 
Cliff A. Megerian, MD, FACS, UH Chief Executive Officer & Jane and Henry Meyer Chief Executive Officer Distinguished Chair, presented the award in recognition of the $7.5 million gift the Potashes made in 2020. That gift established the Steve and Loree Potash Women & Newborn Center bringing maternal-fetal care and labor and delivery services to UH Ahuja Medical Center. Their gift also established the Baby's First Books program, ensuring that newborns and their families could leave the hospital with their first collection of board books, literature on healthy parenting, and information on resources available through their local library. Now active at all UH birthing centers, Baby's First Books aims to improve childhood literacy and spark a love of reading early in children.  
Literacy and access to information is the core of the Potashes work, both in business and philanthropy. They founded OverDrive in 1986, and it is now the leading provider of eBooks, audiobooks, and digital media to schools and libraries worldwide. Their literacy initiatives are also supported through Believe in Reading, their family foundation. The foundation has granted nearly $1.5 million since 2016 to programs and non-profits around the United States working to promote literacy among children, immigrants, people who are incarcerated, those with visual impairments and other disabilities, and those experiencing barriers such as poverty or homelessness. 
Click here for a video detailing Steve and Loree's work that led to the presentation of the Samuel L. Mather Visionary Award.  
About the Society of 1866 Celebration & University Hospitals 
Named in recognition of UH's founding year, the Society of 1866 Celebration honors its most generous donors.   
At the 2023 event, Pamela Butler Keefe and Stephen T. Keefe also received a Samuel L. Mather Visionary Award, and David M. Rosenberg, MD, MPH and Warren R. Selman, MD were honored with the Distinguished Physician Award.  
Founded in 1886, University Hospitals serves the needs of patients through an integrated network of 21 hospitals (including five joint ventures), more than 50 health centers and outpatient facilities, and over 200 physician offices in 16 counties throughout northern Ohio. They are consistently ranked among the nation's best hospitals by U.S. News & World Report.  
University Hospitals Rainbow Babies & Children's Hospital is recognized as one of the nation's leading children's hospitals, ranking in nine pediatric specialties, and University Hospitals Seidman Cancer Center is part of the National Cancer Institute-designated Case Comprehensive Cancer Center (the nation's highest designation). 
To learn more about University Hospitals, visit www.uhhospitals.org.  
Browse blog and media articles