Libby Extras
New opportunities to engage your community with entertainment, education and unique digital experiences. Learn more
Ebooks, audiobooks & more for public libraries
Always innovating to help libraries transform
Your library provides a critical service to the community, offering an invaluable reading and learning resource to users of all ages. Expand your reach and engagement even further with a digital collection. An OverDrive digital collection allows libraries to extend beyond their physical walls and offer anytime, anywhere access to ebooks, audiobooks, magazines and more, including Libby Extras.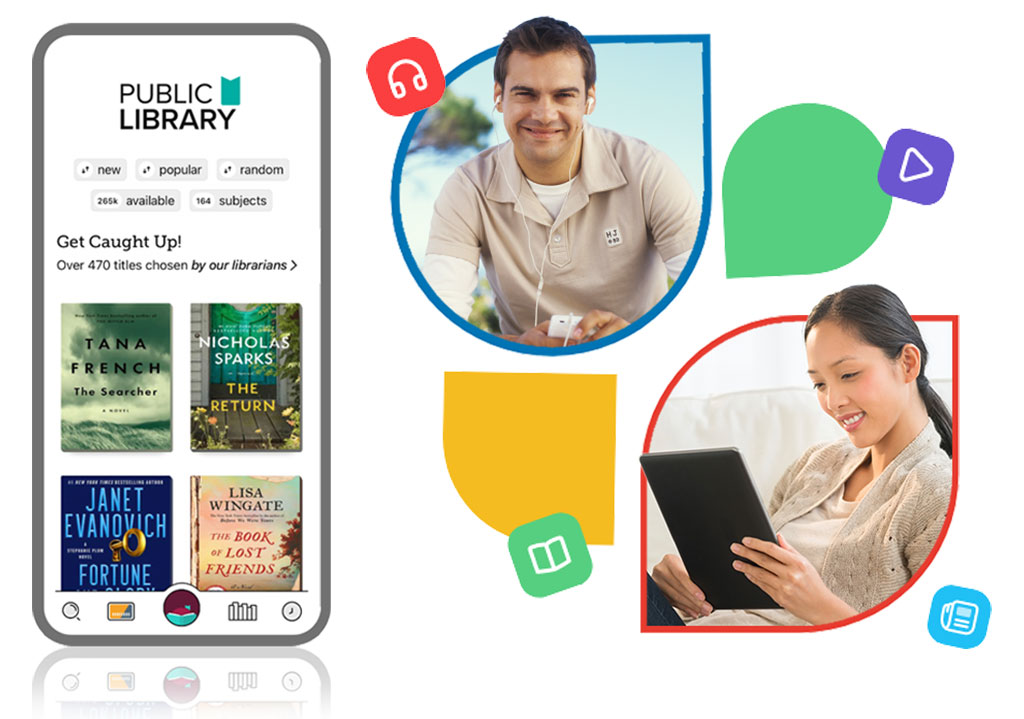 An unrivaled catalog
We have the ebooks, audiobooks, magazines and more your library needs to reach new users and boost circulation.
"If you have a public library card (which you should because it's free and easy to sign up for!), OverDrive is invaluable."
- Business Insider
5 sites that helped me save a ton on the cost of Kindle ebooks
---
A shared mission
Our goal is to make it as easy as possible for your users and staff to experience the benefits of your digital collection anytime, anywhere.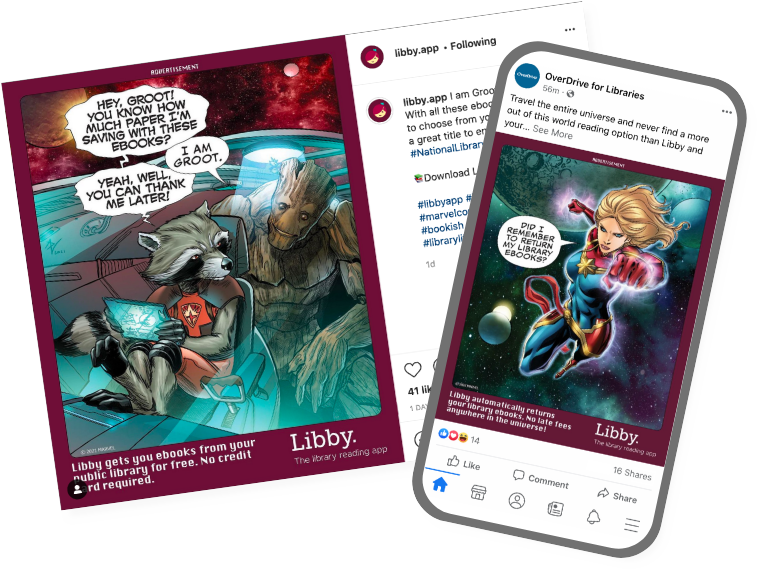 Marketing Support
Get the word out about your OverDrive collection with our free resources to print, distribute, or share digitally.
We're working with publishers to provide the best content to promote your collections. Check out our latest collaboration!
Visit the Resource Center to explore all the features and service enhancements designed to maximize your digital collection and reach and engage more users.
Have any questions or need to speak with a representative?