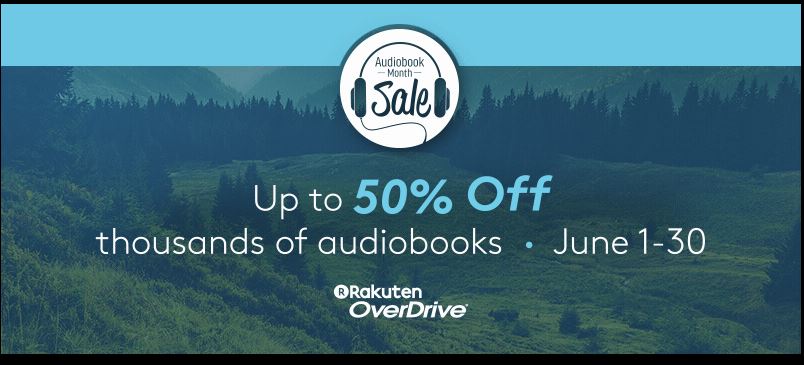 50% off audiobooks makes June the perfect month to grab your headphones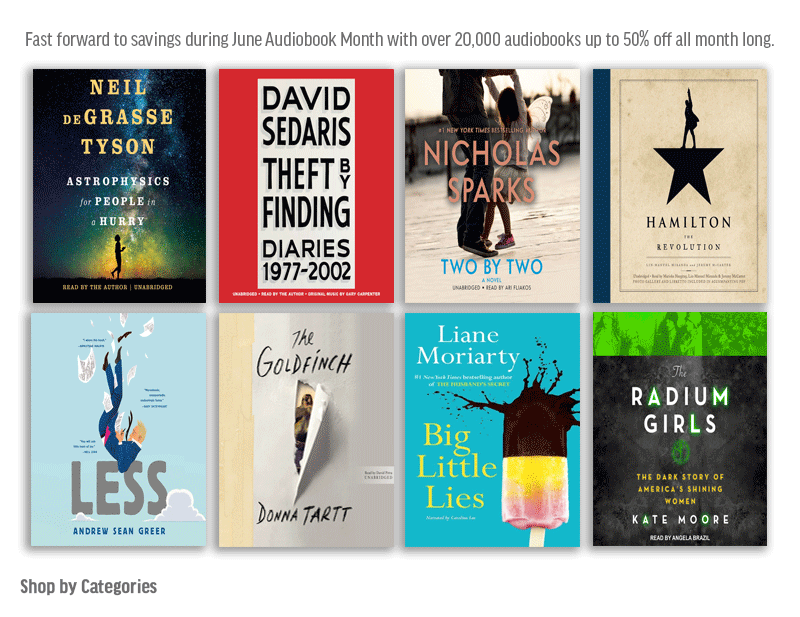 June is Audiobook Month and we're celebrating by offering one of our biggest sales of the year. All month long you can save up to 50% on 20,000+ audiobook titles in OverDrive Marketplace. This means no matter how fast your patrons speed up the books to get through them, they'll always find more great titles in your digital library to enjoy.
The sale features popular bestsellers, classics, nonfiction, phenomenal autobiographies, multilingual content and so much more. To save your Collection Development team time we've broken the sale out several different ways. First, you'll find genre lists perfect for curating. You'll also find two lists customized specifically for your library system. These lists highlight the titles on sale you currently own but have a holds list for as well as a collection entirely built from titles in the sale you don't currently have in your system. Not only can you add new content for your community but you can make countless readers very happy by dramatically decreasing the amount of time they have to wait for the popular audiobooks currently in your collection.
Lets take a look at some of the content you'll find in this sale:
One of the most exciting collections you'll find in this sale is our list of mysteries and thrillers. Featured in this collection are huge savings on audiobooks like the Richard K. Morgan Altered Carbon series, the groundbreaking Broken Earth series from N.K. Jemisin, and countless less titles from heavy hitters like James Patterson, David Baldacci, Karin Slaughter, and Robert Galbraith.
The weather isn't the only thing that's getting hotter. Spice up your digital library by taking up to 50% off 2,000+ romance audiobooks. This is a great opportunity to chop down some of your holds lists for the always popular books from Nicholas Sparks, Jojo Moyes, Gabriel García Márquez and classic romantic tragedies like Anna Karenina. It's not just adult content in this list, though. You'll also find great YA selections from Jodi Picoult, Kami Garcia, and Laini Taylor.
Few things give me more joy than learning that not only has one of my favorite celebrities or authors written a memoir, but that they've done the narration as well. I am personally a massive comedy nerd so seeing this 1500-book list loaded with names like Tina Fey and David Sedaris made me very excited. You'll also find the works from Malala, Lin Manuel-Miranda, Ellen DeGeneres, Amanda Palmer and many others.
This sale goes on all month long and we'll be featuring various collections each week that we're sure your readers will love. Summer weather means people will want to get outside and there's no better companion for those adventures than a good audiobook.
Browse blog and media articles