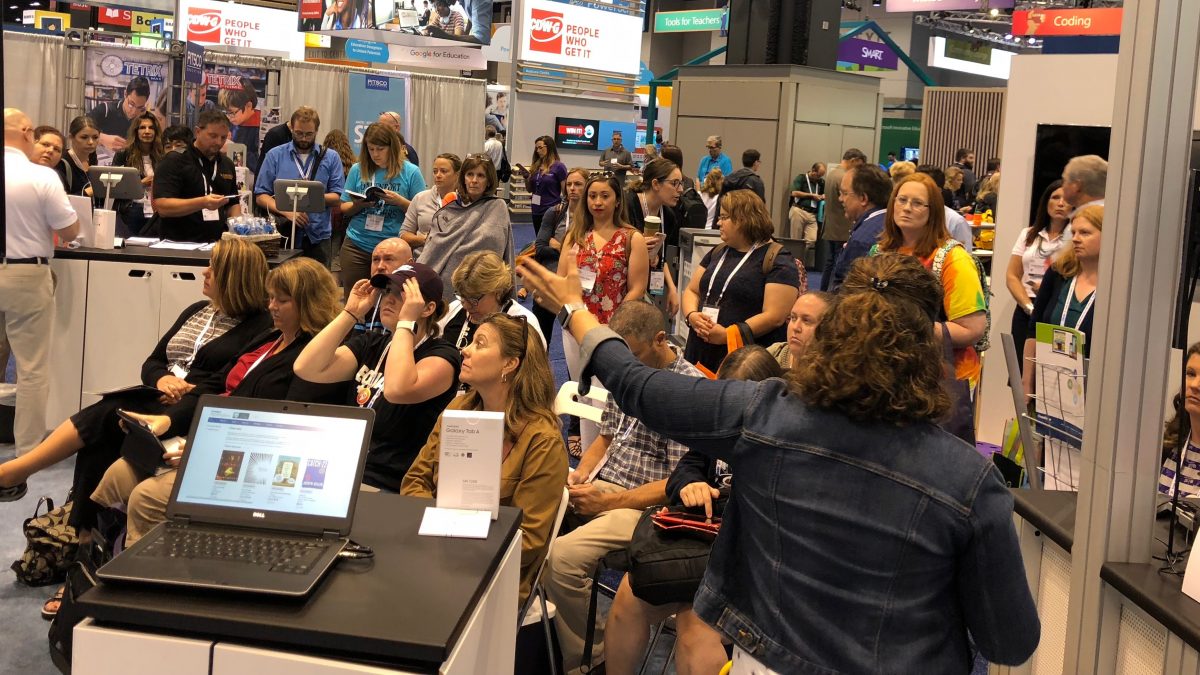 ISTE 2018 recap
We were thrilled to see so many partners and educators new to OverDrive at the 2018 ISTE Conference. Hundreds visited us to learn a how to integrate digital content into a school or district. In case you missed any of our exciting events during the show, here's a quick recap and resources to share with your school.
Sora: The student reading app
We are thrilled to announce that we are offering a brand-new student-focused app for the 2018 school year called Sora. Key features of the Sora app include: one-tap borrowing, personalization with avatars, achievements & assignments, and a unified experience including automatic syncing across devices. Enjoy guest-access to the site through July 16th. Download the app or visit sorapp.com now and sign-in:
Set-up Code: blueskyacademy
Student ID Number: sora2018iste
Once registration is complete, you can check out a digital copy of any of the titles available. The demo site is limited and will automatically reset itself after two days.
Revisit our in-booth sessions from local educators
If you build it, they will read
Dawn Sayre, LRC Director, Goodrich Elementary School
Portable discoverability is a benefit unique to an eBook and audiobook collection. Goodrich Elementary School Learning Resource Center Director Dawn Sayre showed how to use OverDrive to promote discoverability and reading independence among your students. She shared how curating lists around award titles, audiobooks and other digital book offerings will keep students engaged and eager to read.
How digital reading supports IEPs
Christie Sylvester, Head Librarian, Prospect High School
Sometimes students need learning accommodations that only digital can offer. Prospect High School Head Librarian Christie Sylvester demonstrated how students can use OverDrive's dyslexic font, enlarged fonts, audiobooks and extended lending periods. She explained how thoughtfully curated collections can make it easy for students to find books quickly and independently.
Promote your collection, boost reading engagement
Toni Gorman & Jami Lopez, Librarians at Adlai E. Stevenson High School
Book tastings. Jacket walls. Bulletin boards. Posters. Contests. Adlai E. Stevenson High School Librarians Toni Gorman & Jami Lopez helped attendees boost eBook circulation and engagement through promotional events and marketing ideas.
From eBooks to Google to Grades
Mary Crowley, Media Center Director, Central Middle School
A digital reading platform is only useful if students can easily demonstrate their knowledge and comprehension of what they've read. Central Middle School Media Center Director Mary Crowley shared the streamlined process her school is using for class sets, exporting notes and highlights and sending annotations to Google Classroom for teachers to grade.
Tags In
Browse blog and media articles