Take a Tour of the New Resource Center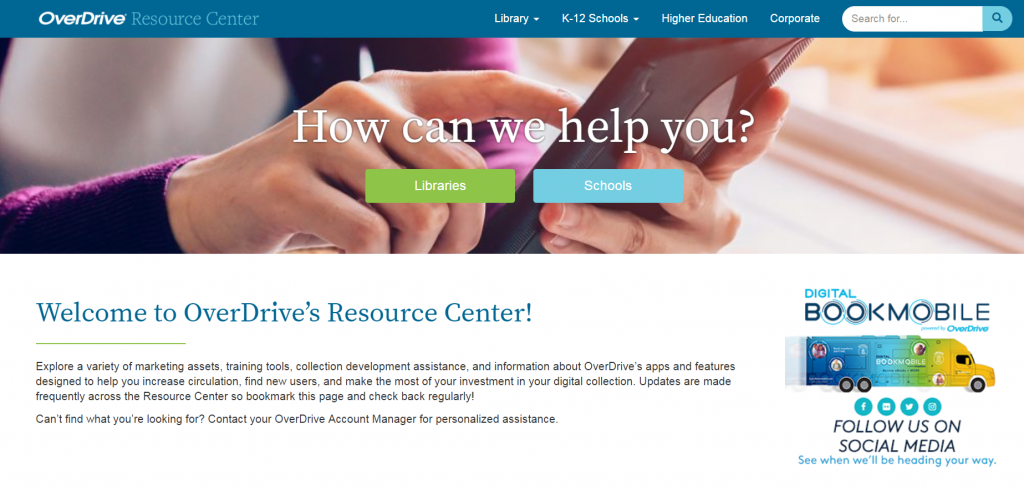 By: Annie Suhy 
What if I told you, that with just a few clicks, you could bring marketing and awareness to your digital collection, train your staff and patrons, and access book recommendations from a trained librarian? Stop pinching yourself—this isn't a dream. It's here; it's better than ever; it's the Resource Center.
Whether this is your first time browsing the site or you're a seasoned visitor, you should know about all the fresh new updates we've given this beloved tool to ensure its pages shine bright and are a breeze to navigate and discover. You'll still find all of the content you count on (and more!) but with improved readability and seamless navigation.
Here are a few highlights: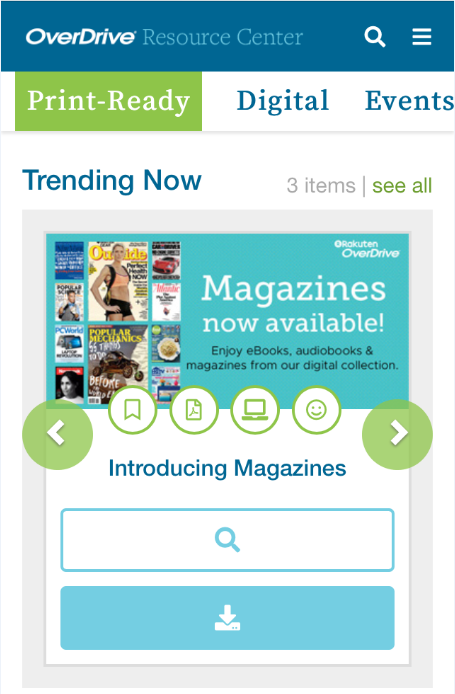 Are you an educator? We've made the K12 section easier than ever to find and browse.
Use our handy icons to see what's included in marketing kits at a glance!
Preview allows you to see what's included in marketing kits before downloading.
Want to browse on your mobile device? Go for it! We look great on-the-go.
Improved look and feel with more responsive navigation, larger font sizes, and expanded site width.
In addition to checking out some of these shiny new bells and whistles, don't forget to check out some of our new marketing materials, videos, and book recommendations that can help you enhance your library's digital collection. If you're short on time (who isn't?) and are looking for a quick tour of the Resource Center, read on, and be sure to check out these Top 5 attractions:
Tags In
Browse blog and media articles