The Girl with the Red Balloon is this October's Big Library Read selection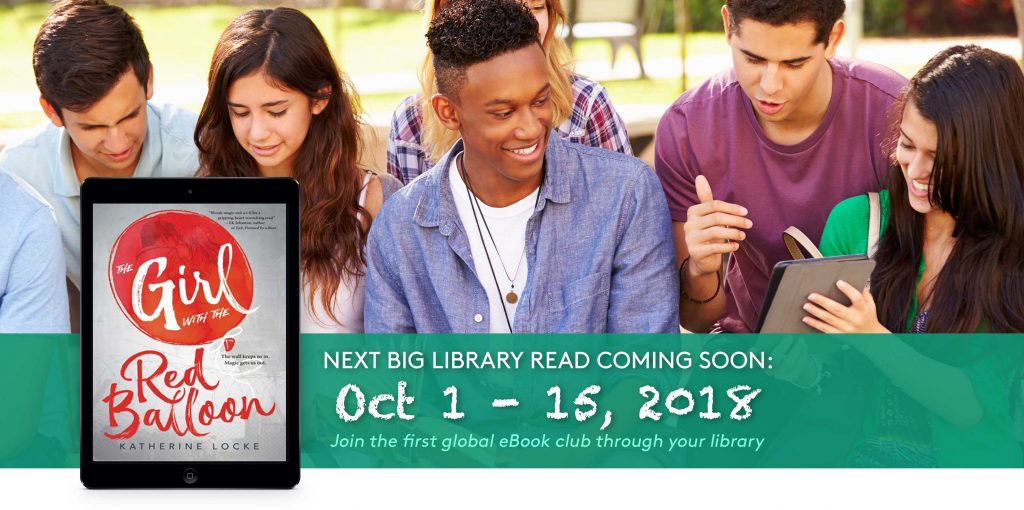 This October, our Big Library Read returns with the latest entry in the world's largest ebook club and this time around the winning title is The Girl with the Red Balloon by Katherine Locke. The book, which tells the story of sixteen-year-old Ellie Baum as she time travels to 1988 East Berlin, was selected through a poll taken by thousands of OverDrive readers. For two weeks from October 1 – 15, users from thousands of participating OverDrive library and school partners can borrow this unique and enchanting Young Adult fantasy without wait lists or holds.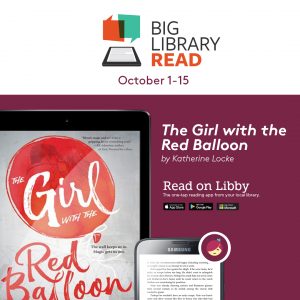 To raise awareness of the program for your library, we have created a marketing suite of materials for your to print out for your library and to share on social media. By promoting the event on social media with the hashtag #BigLibraryRead participating libraries and schools* have a chance to win great prizes from OverDrive. Libraries who use the hashtag too show how they're promoting the event have a chance to win a promotional Libby banner . Schools sharing how they or their schools are engaging with the program will be entered to win a set of 30 copies of the second title in the series, The Spy with the Red Balloon, which comes out this October.
About The Girl with the Red Balloon
When sixteen-year-old Ellie Baum accidentally time-travels via red balloon to 1988 East Berlin, she's caught up in a conspiracy of history and magic. She meets members of an underground guild in East Berlin who use balloons and magic to help people escape over the Wall—but even to the balloon makers, Ellie's time travel is a mystery. When it becomes clear that someone is using dark magic to change history, Ellie must risk everything—including her only way home—to stop the process.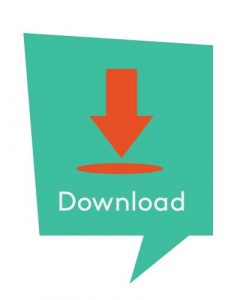 About the Big Library Read
Big Library Read (BLR), facilitated by OverDrive, is a reading program through your library that connects readers around the world with the same eBook at the same time without any wait lists or holds. It's a worldwide digital version of a local book club, the program is free through your local library or school library and all you need to get started reading is a library card or student ID.
*Because the title falls in the Young Adult genre school partners will need contact Account Manager to opt in.
Browse blog and media articles