Monday 5×5 Oct 1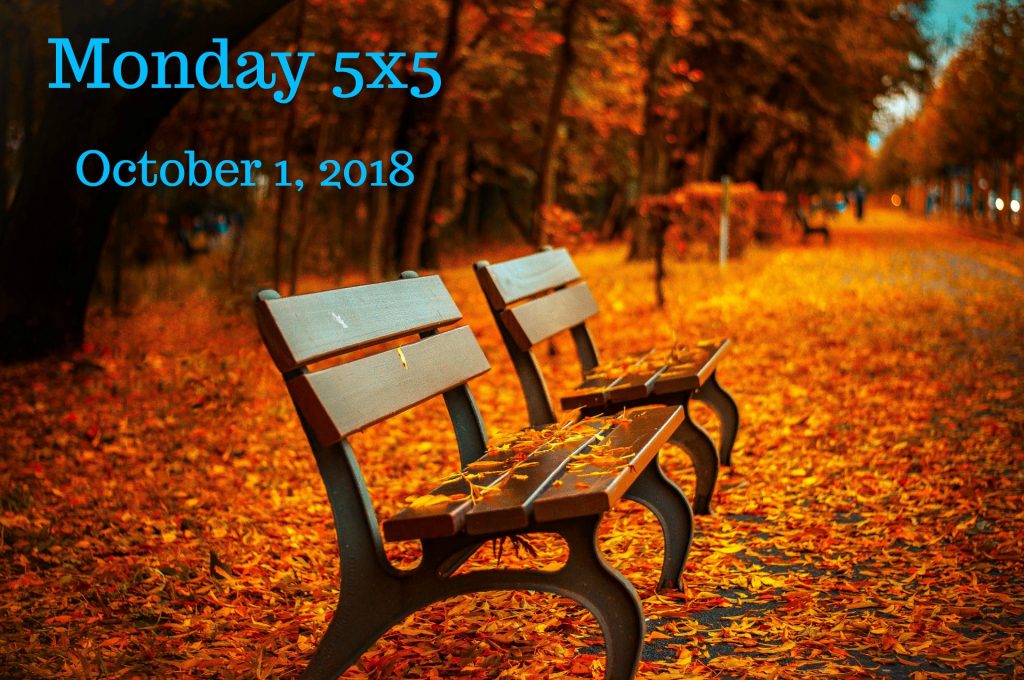 By: Jill Grunenwald
As Lucy Maud Montgomery once wrote, I'm so glad I live in a world where there are Octobers. And, here we are, the first Monday 5×5 of the month.
The Establishment discusses how public libraries are outgrowing their classist roots
Ah, Melvil Dewey, the man who not only gave way to one of the two main classification systems libraries employ but also had a rich history of sexual harassment and anti-Semitism. Good job there, Melvil. (He also had a super weird thing about redundant letters, hence dropping the -le from the end of his first name). While he is often viewed as a champion of the modern free library, his vision of the library and librarians is far from the inclusive institutions we see today.
From Bustle, The Fantastic Beasts 2 trailer has sparked a huge controversy and here's what you need to know
I co-sign all of this. (Also, my co-host Adam and I, along with our friend Jandra, offer up our own hot takes regarding the trailer in the introduction to this past Thursday's episode of the Professional Book Nerds podcast.)
Book Riot will help you learn which literary heroine shares your personality type
I'm an INTJ and am in full-support of being represented by Clarice Starling (and it also might explain my deep love and affection for Hannibal Lecter. In college, I even had a poster of him — full on face mask and straightjacket which, needless to say, didn't exactly endear me to my roommate).
Over on Slate, Nicole Chung discusses mourning in the Magic Kingdom
This piece was breathless and hit close to home. It also makes me really excited for her memoir All You Can Ever Know, which is out tomorrow.
The Ringer offers up an oral history of the film Rounders
Okay, technically this was published a couple weeks ago but I somehow missed it which is surprising because I utterly love Rounders. Like, cannot even put into words how much I adore this film. (Also, I cannot imagine this movie without Edward Norton. What a travesty that would have been.)
This week's hot picks are The Greatest Love Story Ever Told by Nick Offerman and Megan Mullally (aka, Hollywood's most adorable couple) and A Map of Days by Ransom Riggs (Oh yes! Miss Peregrine and her peculiar children are back!)
Tags In
Browse blog and media articles