A National Coming Out Day reading list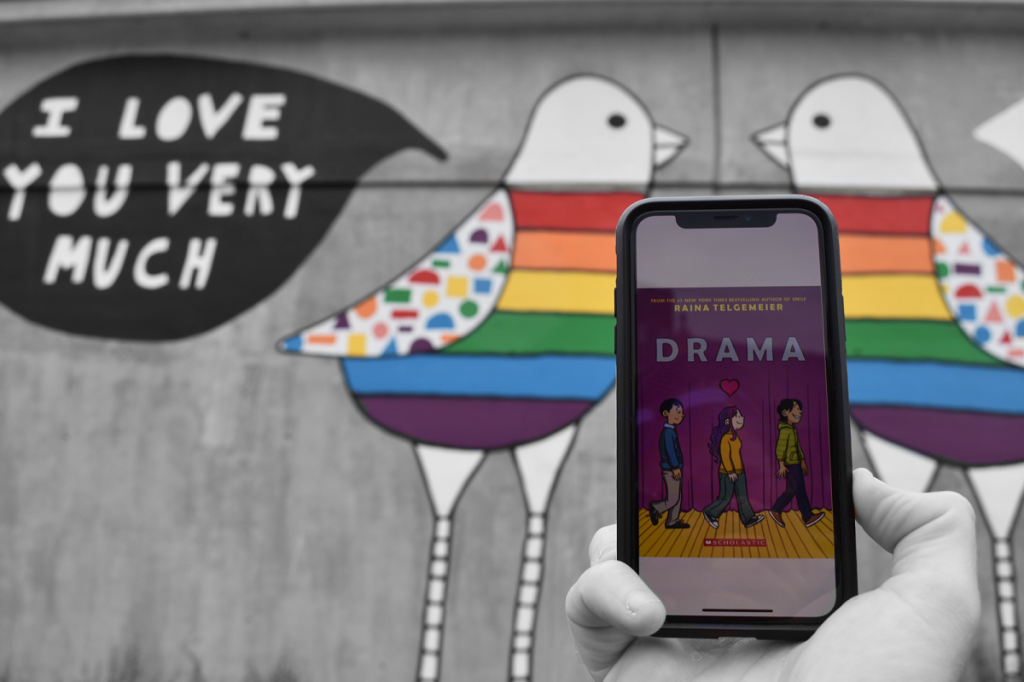 Each year, the Human Rights Campaign and millions of people around the country celebrate National Coming Out Day and October 11th 2018, is the 30 year anniversary of the holiday. In those three decades, countless individuals have celebrated coming out as lesbian, gay, bisexual, transgender, queer or as an LGBTQ+ ally. Here at OverDrive, We're committed to creating a diverse and inclusive environment for our team every day. We believe diverse thoughts, perspectives, and individuals make us stronger as a team and as people.
To aid members of the reading and library communities who are celebrating National Coming Out Day, we've created a reading list for today and beyond. These titles are for anyone who is choosing to come out, those who have come out previously, those who aren't yet ready, those who are interested in learning about the process and emotions these individuals go through as well as people looking for just some wonderful books. In this collection you'll find fiction and nonfiction selections ranging from memoirs and adult titles to juvenile and young adult books from phenomenal LGBTQ+ storytellers. We've highlighted a few of our favorites below and we'd love to see some of the titles you're featuring in your library and school collections.

Aristotle and Dante Discover the Secrets of the Universe by Benjamin Alire Sáenz: Few books can offer a more lyrically beautiful take on friendship, coming of age and learning to accept who you are as a teenager. This book will make you cry and then smile through the tears. Bonus: Lin-Manuel Miranda narrates the audiobook.
Surpassing Certainty by Janet Mock: Janet has been given many labels. She's a woman, a person of color, and she's transgender. These are aspects of who she is but they do not wholly define her story. In Surpassing Certainty, Janet explains how she came to love and advocate for herself while overcoming barriers to become one of the world's most respected media figures.
My Brother's Husband, Volume 1 by Gengoroh Tagame, translated by Anne Ishii: This unique yet traditional work of manga tells the story of a contemporary, Japanese suburban family and their "unconventional" structure. It provides a visually stunning look at the state of a largely still-closeted Japanese gay culture, how it's been affected by the West, and how the next generation can change the preconceptions about it and prejudices against it.
All Out edited by Saundra Mitchell: This anthology journeys across time and genres to share stories of queer teens and how they love, live and shape the world that surrounds them. This is a wonderful collection of short stories for readers looking for positive and authentic teen queer representation in writing.
They Both Die at the End by Adam Silvera: You'll be hard-pressed to find a more depressingly and truthfully titled book that you'll still want to tear through from start to finish. Adam has aptly named this novel but, as in many things, the point is not the end of the journey, but the journey itself. Mateo and Rufus begin the story as complete strangers but by the end they share a lifetime worth of discovery and memories in a single day.
Back in June for Pride Month, our Professional Book Nerds podcast discussed the recent Lambda Literary Award winners and more LGBTQ+ related books we love. You can listen to that discussion here:
Tags In
Browse blog and media articles