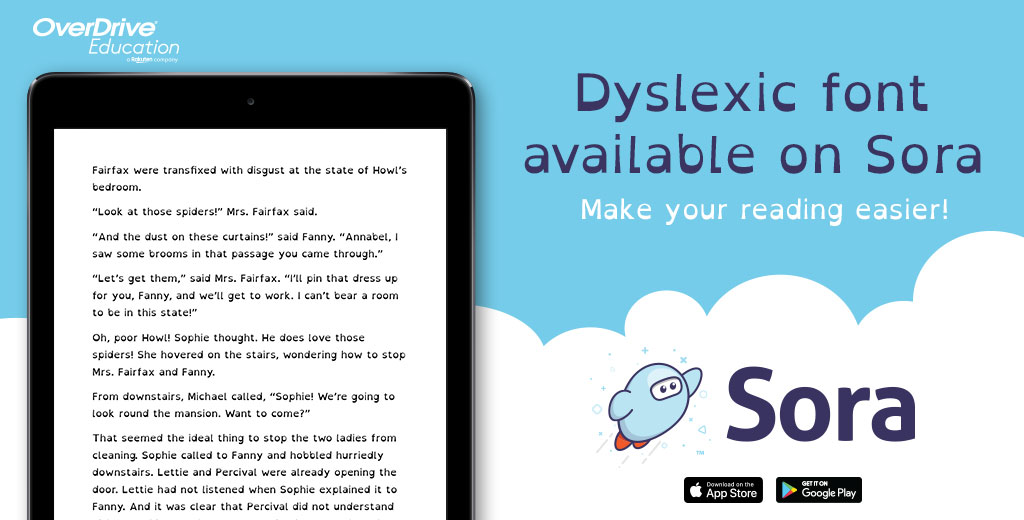 Dyslexia Awareness Month
Three million people are diagnosed with dyslexia each year. Students might struggle with reading fluency, decoding, reading comprehension, recall, writing, spelling and sometimes speech. All of these challenges might exist along with other related disorders, which can make the learning experience incredibly stressful. Among students with learning disabilities receiving special education services, 70-80% have deficits in reading. Dyslexia is the most common cause of reading, writing and spelling difficulties, affecting up to 20% of the population, regardless of gender, ethnic or socio-economic backgrounds. Odds are, you have struggling readers in your classroom right now.
Classroom tech that can help with dyslexia
While many young readers report a preference for traditional books, standard typefaces are often difficult to read for people with dyslexia. The letters are hard to differentiate and words tend to jumble together. Screen reading with eBooks offer one thing a paper page cannot: dyslexic font. Audiobooks, as well, offer a different sensory experience that provides another reading solution that students with visual, language and processing challenges can all enjoy.
The dyslexic font, or dyslexie, is designed so that each letter is unique. Letters and words have extra distance between them to combat reversal and flipping of letters. Capital letters are bolder to help readers identify new sentences, and each letter is bottom-weighted.
OverDrive is the only U.S. eBook provider to offer the dyslexic font option as a reading setting in our apps, through the browser-based OverDrive Read and for navigating digital collection websites. Offering students a discreet, personalized way to read with less frustration will foster a love of reading, boost confidence in their ability to learn and improve achievement. And it's available right now.
Download and print Sora's Dyslexia Awareness materials at the Resource Center to promote the ease of use that comes with OverDrive eBooks. While you are there, check out our Fall Marketing Kit as well! Show off your library's goodness this October to encourage users to fall into their next read and fall in love with reading!
Tags In
Browse blog and media articles