Looking back at 2018's Big Library Reads and what's to come in 2019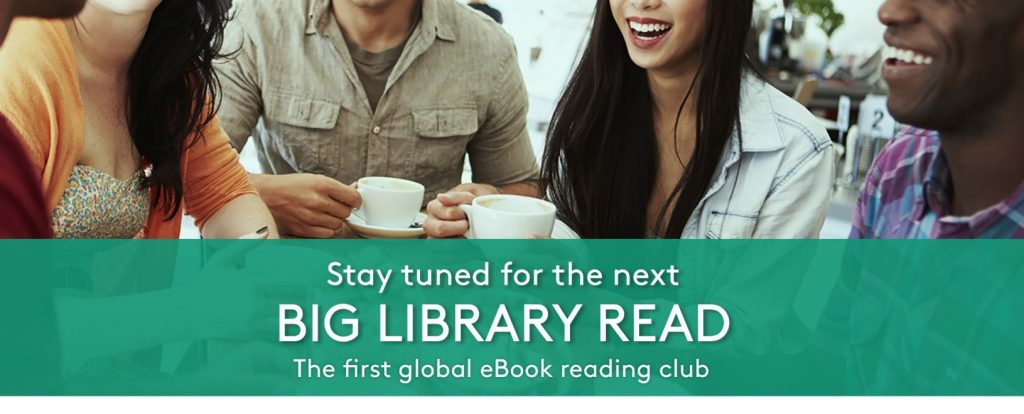 For half a decade, OverDrive has been hosting the Big Library Read (BLR) several times a year. The global event provides instant access to one book for two weeks without wait lists or holds, connecting readers around the world in the largest digital library book club in the world. Since it's inception, tens of thousands of libraries have participated generating millions of checkouts for the titles selected by OverDrive users. Through our discussion boards, social media, and our Professional Book Nerds podcast interviews Big Library Read has fostered countless interactions between authors, readers, and librarians.
In 2018, we hosted three BLRs beginning in April with Jennifer McGaha's memoir Flat Broke with Two Goats about how her family worked through financial difficulties by living in cabin in the mountains of North Carolina. In July, tens of thousands of readers discovered Cowboy Pride by Lacy Williams, a western retelling of the classic Pride and Prejudice, and in October YA fans dove into a world of magical realism and historical fiction with the cold war fantasy The Girl with the Red Balloon by Katherine Locke. Each title was chosen by a vote of librarians and OverDrive users. Be sure to mark your calendar to start planning as we've chosen the dates for next year's BLR events:
April 1 – 15, 2019
June 17 – July 1, 2019
September 30 – October 14, 2019
Promoting BLR
OverDrive is able to provide access to these phenomenal titles thanks to partnerships with innovative publishers but the success of BLR is generated through the tireless marketing efforts of libraries and their staffs. We continue to see creative promotion from libraries around the world. Many of them use our social media and press templates, while others create their own fantastic content.
Blogs and Library Newsletters
Many libraries use blogs and patron newsletters to keep the community up to speed on events and programs. This is an excellent way to inform them about upcoming BLRs and is a perfect format to give them detailed information about the program in case they're first time participants. Here are excellent examples of this format from San José Public Library and Ottawa Public Library.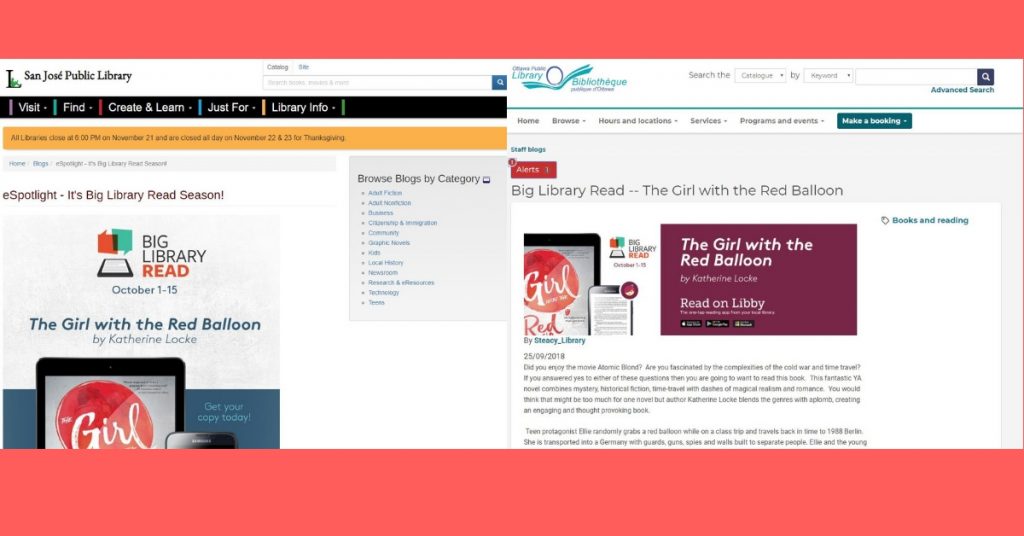 Local Media
One of the templates OverDrive offers as a part of every BLR marketing kit is our press release template. This is a quick and easy way to reach out to local media to share the news about this exciting book club. Local newspapers and news stations are always looking for news to share and, if they pick up your story, this is a free way to inform the entire community about not just BLR but your digital library as a whole. Here are two examples from Mulshoe Area Public Library and Hannibal Free Public Library.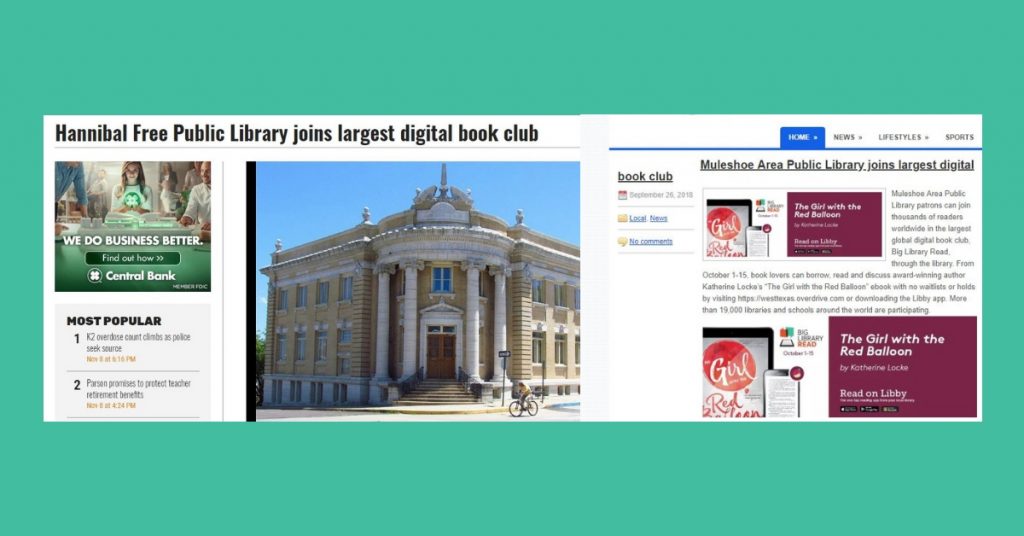 Gettin' Social
At this point, nearly every public library has social media accounts and these provide the quickest way to share information with your followers. By using the hashtag #BigLibraryRead it enables you to join the ongoing conversation and share your thoughts as well as those of your patrons.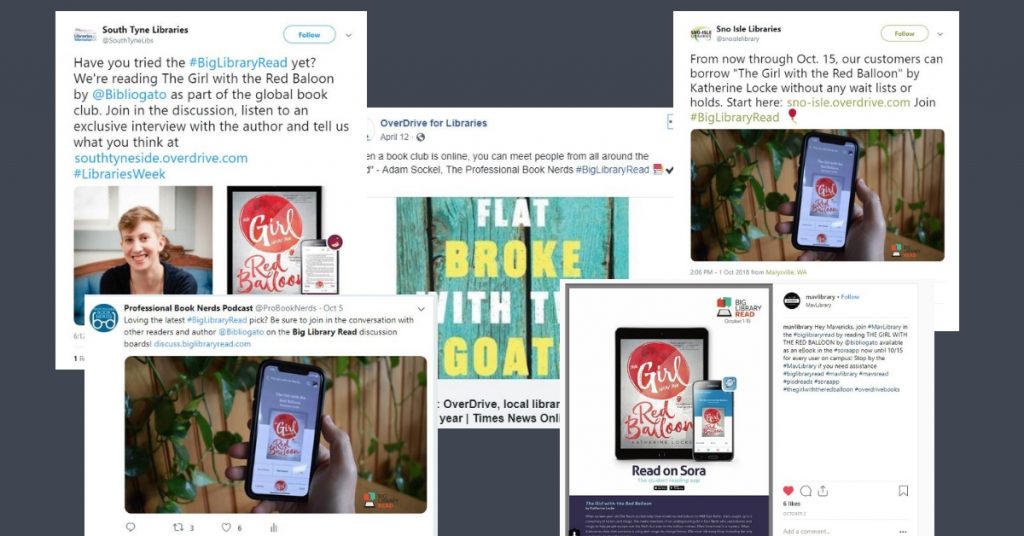 Providing the ability to connect with readers from every corner of the world is something we're incredibly proud of and it's all thanks to the constant efforts of our library partners. We're already gearing up for 2019's global book club events and we know your patrons will be too. Be sure to add those dates to your library calendar and visit the Big Library Read website for updates on voting and marketing materials in the coming months.
Browse blog and media articles