Join OverDrive in the Season of Giving
Throughout the month of December, we've been promoting our Holiday Sale in our Marketplace where you can help give your community the gift of reading by saving up to 50% off thousands of ebook, audiobook and streaming video titles. The giving doesn't just stop with providing your users new titles to enjoy and short holders lists, though. By shopping our holiday sale, you'll also be entered into a drawing to participate in OverDrive's Season of Giving Event.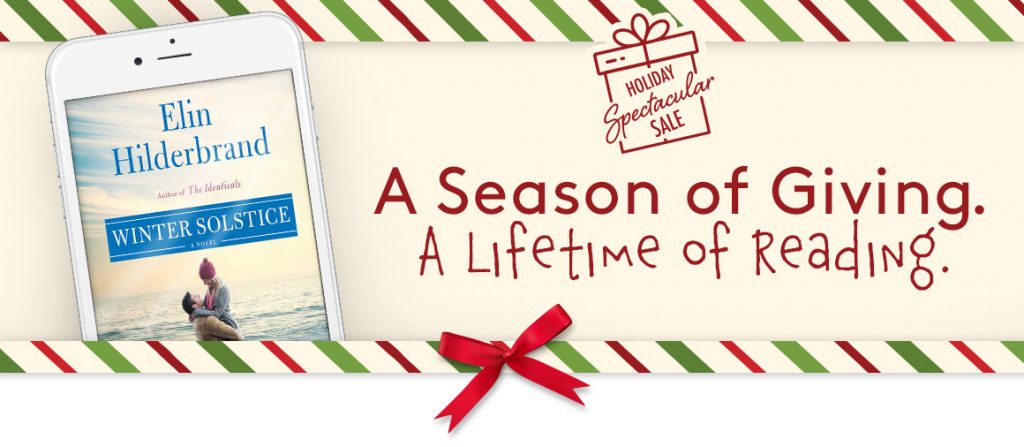 Through the end of the calendar year, OverDrive is giving back by supporting literary charities and communities across the globe. We would like to ask for your help in selecting the charities that we donate to this season. When you shop in Marketplace from now through December 31, 2018, you will be included in OverDrive's Season of Giving drawing. Ten partners will be randomly selected each week and will each be invited to choose one of four literary charities to support. Each name drawn will result in a $500 donation to their selected charity. Selected partners will be notified via email.
Thanks to your dedication to promoting literacy and reading happiness through digital books, by the end of the event, $30,000 worth of donations will be sent to charities devoted to helping less fortunate people become more literate, find enjoyment in reading and cultivate a global community of literature.
All year long you spend countless hours delivering moments of literary joy to your community. We're proud to be able to partner with you to do the same for well-deserving charities around the globe.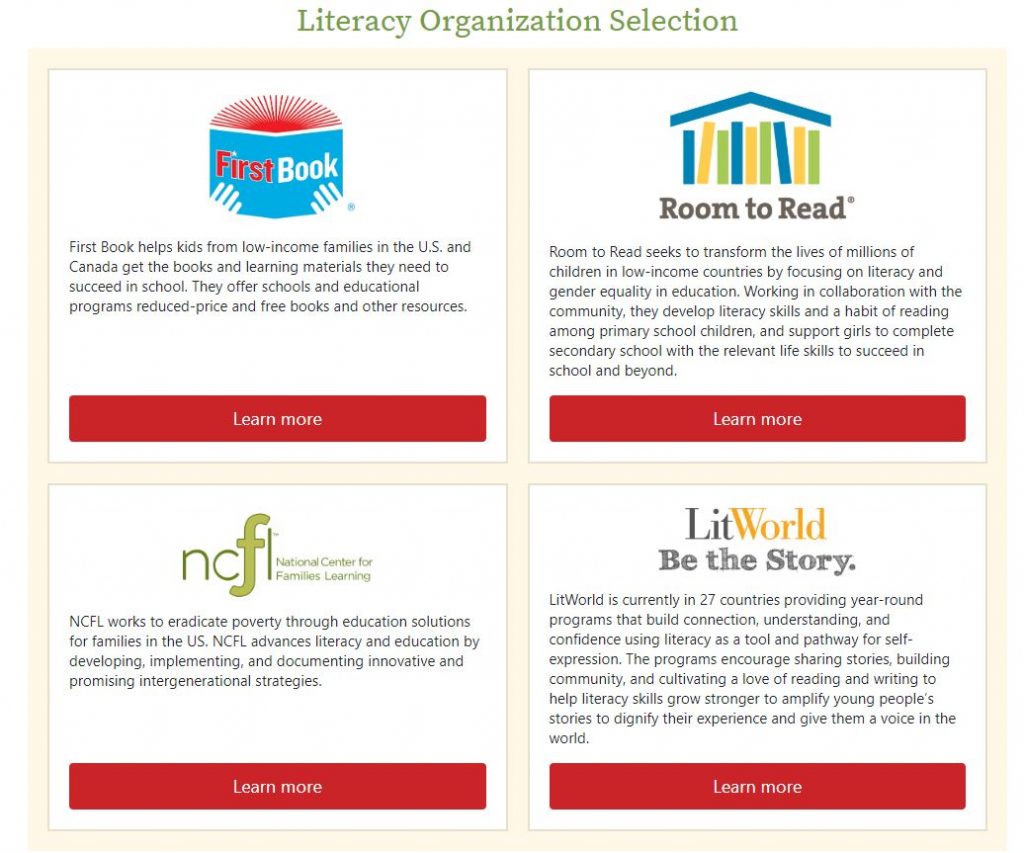 Browse blog and media articles