Monday 5×5 for January 21, 2019
IT'S ALA WEEK! ::insert Kermit arms:: If you are attending Midwinter in Seattle, be sure to stop by the OverDrive booth #821 and say hello. We will also be giving presentations on how libraries can spend less & circ more with OverDrive, expanding on some of the ideas we've been giving in our recent blog series.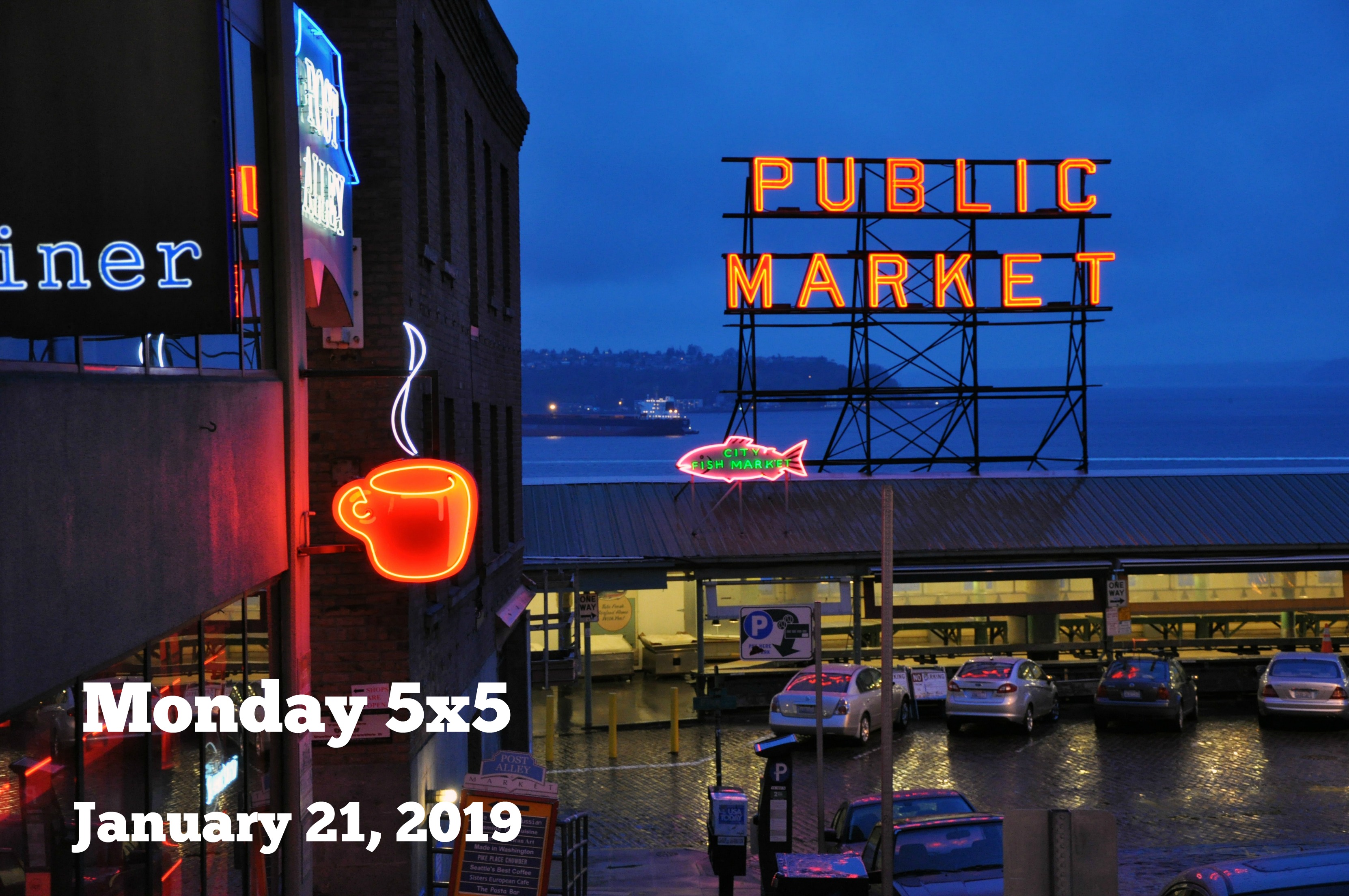 The Atlantic and the Pop-Up Book That Imagines What Animals Will Look Like Thousands of Years From Now
So, I'm not exactly a fan of the concept of the rex roach, some gigantic cockroach descendant but I do love the idea of this book. And it's a POP-UP! Who doesn't love pop-up books? (Again, maybe just not the page with the huge cockroach.)
Over on Electric Literature, a Labyrinth in the Shape of a Book
This is one of the most meta pieces on literature I've read in a long time and it's utterly wonderful. Are you a newbie to Maze like me? YOU'RE IN LUCK! Through the Electric Literature essay I visited Into the Abyss and turns out they have an interactive version on their website. (Fair warning: it really is a rabbit hole you can fall into.)
LitHub disscusses the Science Fiction Novelist Who Created a Feminist Language From Scratch
Fake languages are the best. That is all.
Roxane Gay says "If I was waiting for confidence to write, I'd still be waiting" in this interview on gal-dem
Roxane is a goddess and can do no wrong. Key takeaways: She's currently working on a YA novel and a collection of essays called TV Guide which focuses on one network per essay and what that network says about American culture. I would already very much like to pre-order both. Kthnx.
From Pajiba, the Case of Caroline Calloway and Her Creativity Workshop Tour
I stumbled onto this entire story thanks to Kayleigh Donaldson's Twitter thread and the whole thing is just bananas. If almost a full year of the Monday 5×5 has taught you (and me) anything, it's that I love a good real life story that involves a con artist of some variety (it is also, then, unsurprising that heist films are my favorite). The difference between Calloway and some of the other stories I've posted is that this is all happening in real time and the internet lives fore
Tags In
Browse blog and media articles