From Asgard to Wakanda: Marvel Comics now available on OverDrive
Librarians assemble! With Avengers: Endgame hitting theaters in a few weeks and Black Panther & Into the Spider-Verse winning big at the Oscars, Marvel has never been hotter and OverDrive is excited to announce Marvel Comics are now in Marketplace! These fantastic comics are available in OverDrive Read format so patrons can read them right in the Libby app.
With Marvel Comics, there really is something for everyone. Readers wanting to do some #ThrowbackThursday reading will love the Marvel Classics while those interested in the man behind the legends should check out the Stan Lee Tribute collection. For those like myself who prefer bad guys there are Villain Centered Titles and, of course, it's never too early to start empowering young girls with our list of Marvel Women Who Kick Butt. Marvel Comics are also available to schools and this list of Children's & YA titles is ideal for our education partners looking to add comics to the classroom.
Visit Marketplace to see more curated lists or to shop the entire Marvel Comics collection.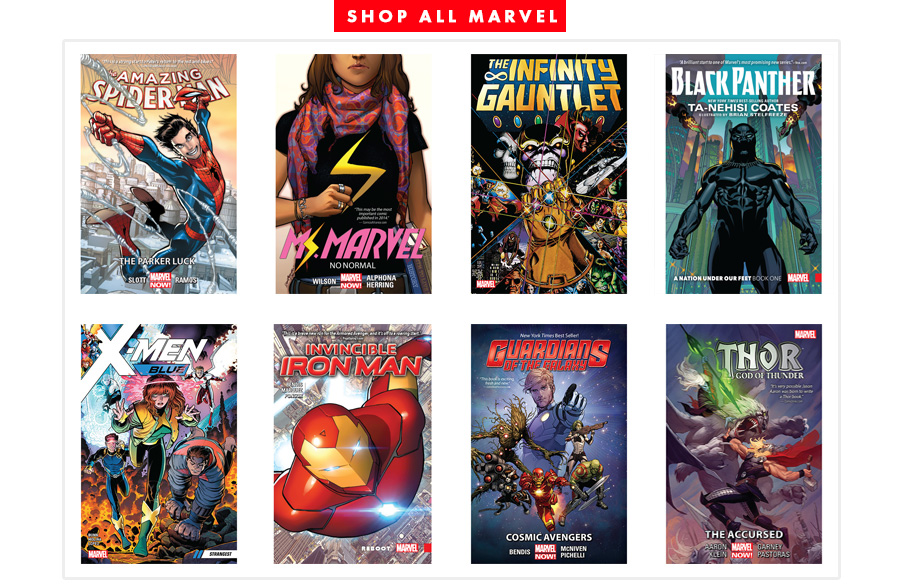 Another great thing about Marvel Comics is they also attract big names who don't often write in this medium such as Ta-Nehisi Coates, Neil Gaiman and Joss Whedon (who filmed the first Avengers film right here in Cleveland!).
Available in both one-copy one-user models and cost-per-circ, these iconic characters and stories can be added to your collection in whatever lending model best fits your needs and budget so be sure to stock up today.
Tags In
1 Comment
Comments are closed.
Browse blog and media articles