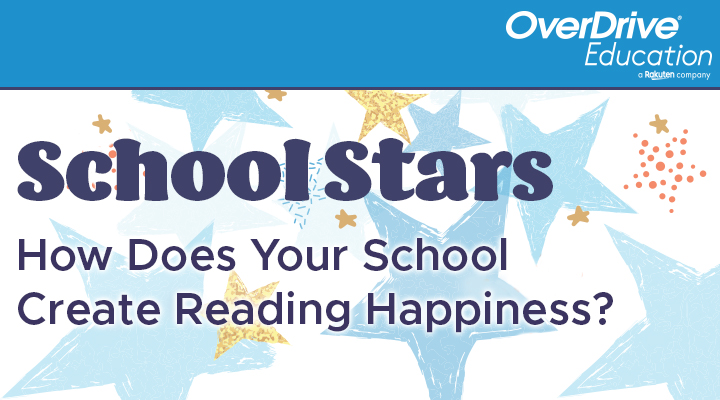 School Stars returns!
By: Christina Samek, Outreach Specialist.
Last year, OverDrive Education launched a promotional campaign called School Stars. We asked our school partners to share all the ways they promoted OverDrive in their schools and boy, did they deliver! Check out last year's impressive crop of winners here.
The promotion is back in 2019, running now through March 15 March 27. New for this year? We want to know how you're promoting Sora, the student reading app! We've also added categories to give you more chances to win:
Most Creative
Most Original
Best Visual Display/Bulletin Board
Best in Social Media
Best in Student Participation
Best Video
With multiple chances to win content credit to increase your digital collection, including Best in Category ($500 USD), category Runner Up ($250 USD) and the grand prize, Best Overall ($2,500 USD), now's the time to share your promotional successes!
School Stars rules
1. You must be actively doing the promotion (in 2019).
2. You must show examples of your efforts (screen captures, photos, student testimonials, videos, etc.).
3. One entry per category.
4. A new form must be submitted for each entry.
Review our Official Contest Rules for additional information and guidelines.
Need help getting started with your outreach efforts? Check out the Resource Center.
Winners will be announced the week of April 4. Best of luck!
Browse blog and media articles