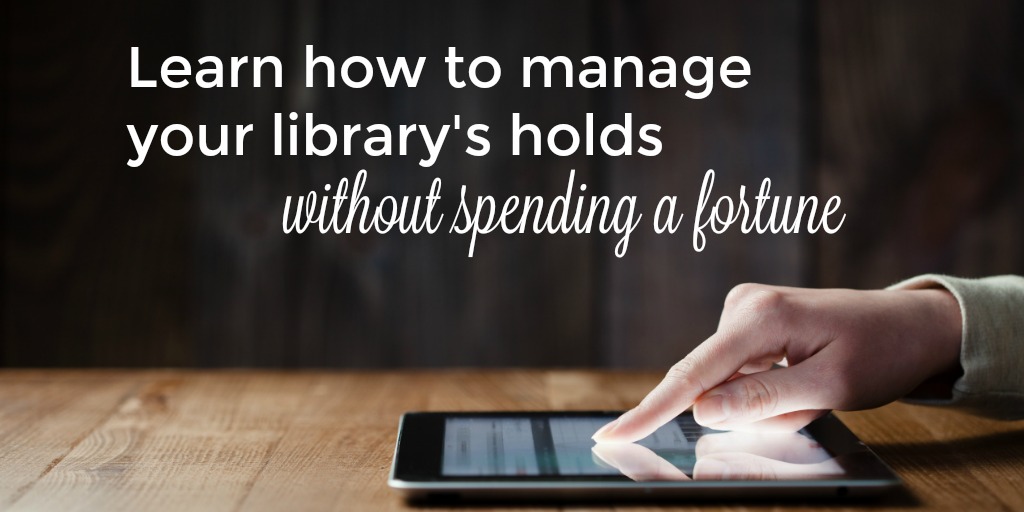 Register today for our webcast to learn how to manage your library's holds without spending a fortune
By Meghan Volchko, Manager, Public Library Collection Development & Emma Dwyer, Content Specialist
As two people who always have lots of titles on hold, and who also work directly with libraries to help them address their patrons' holds on a daily basis, we're experts in understanding how important holds management is for everyone. Our team of Collection Development Librarians is ready to share with you our best practices on managing holds without breaking the bank.
For those who have been following Karen Estrovich's blog series on holds management or those who are interested in learning more, our team's upcoming webcast, Managing Holds without Spending a Fortune, will  show you tips for maximizing your current collection and budget to ensure patron satisfaction. If you're a library selector, budget controller, or just interested in learning more, this webcast is for you! Sessions will be on Weds, February 27th at 11:00AM ET and Thurs, March 7th at 2:00PM ET.
These 45-minute webcasts will cover topics from how to utilize the content you already own to new models that can help with patron demand, along with how OverDrive's staff librarians can help take some of the weight off your shoulders when it comes to collection management. We'll also be previewing some upcoming OverDrive features which will contribute to your success and patron happiness. We'll have lots of time for questions after the session, so please come prepared with things to ask our team. If you're unable to attend, please register for a session to receive a link to the recording.
After attending this webcast, we're confident you'll have a better understanding of how you can work with your current budget to better address holds. And we always encourage you to reach out to your Account Managers and their teams to work on a customized plan to help your library become more efficient using these tools. We look forward to having you join us soon!
Browse blog and media articles