Monday 5×5: April Fool's Day Edition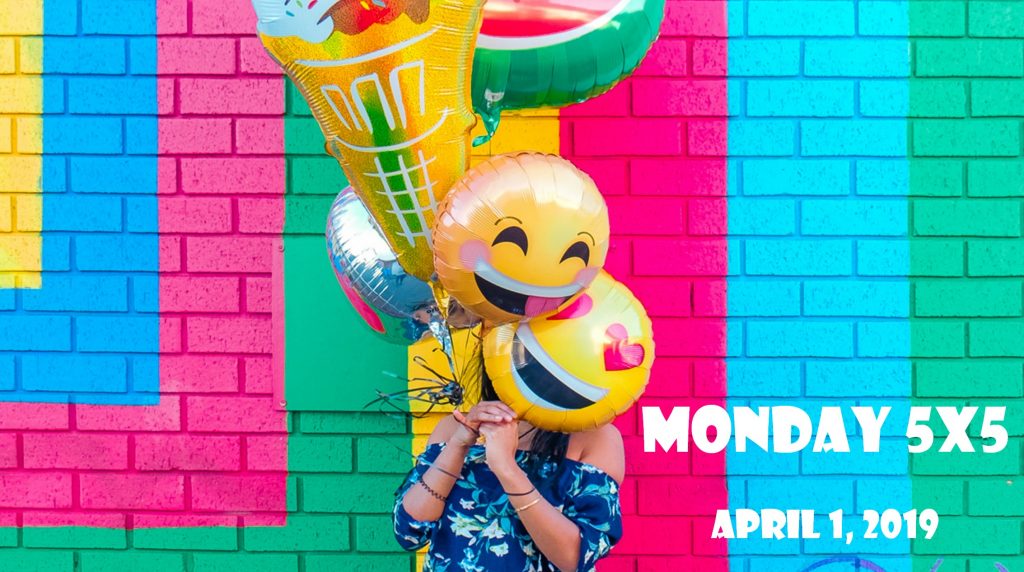 It's April Fool's Day, which means I'm going to do something a little bit different this week for the Monday 5×5. If you've been reading this weekly series for awhile, you know I love me some literary hoaxes. I love them so much that I even have favorites. Most people are familiar with James Frey and the scandal surrounding A Million Little Pieces, but there plenty of other ones out there. So! For this week's Monday 5×5, instead of sharing five articles I came across last week I'm going to introduce you to five of my favorite frauds, forgers, hoaxes and hucksters.
Back in 2001, JT LeRoy burst onto the literary scene with his collection of autobiographical short stories The Heart is Deceitful Above All Things. Based on his horrific childhood, LeRoy's stories charted his history with abuse and experiences working as a teenage prostitute alongside his drug addict mother. Soon, the 21-year-old HIV positive writer gained a cult following and a level of fame that included an interview with Terry Gross on NPR's Fresh Air. Notoriously reclusive, interviews were done over the phone or even fax and he rarely made public appearances. When he did, he affected an odd level of anonymity, relying on wigs and big sunglasses and a whispery high-pitched voice, giving him an androgynous appearance. His eccentricities only endeared him to celebrities and he dazzled as a member of the Literati, surrounded by high-profile actors, directors, and other writers.
There was just one problem: There was no J.T. LeRoy, and the story of his rise and fall has fascinated me since he was first exposed almost fifteen years ago.
Just a few months ago, the Pushcart Prize announced their nominations. On the list was Ailey O'Toole and her poem "Gun Metal." Taking pride in her nomination and the success of her poetry, O'Toole took the extra step of having a line from the poem tattooed on her body. A line that she had lifted from someone else's work.
Go Ask Alice by Anonymous | Timeline, 2017
Almost fifty years ago, an anonymous diary about a teenage girl's dark descent into sex and drugs, culminating in her abrupt death courtesy of an overdose, was published. It's never gone out of print and teenagers both then and now have voraciously read the diary, tearing through the pages at a breakneck speed, living vicariously through the dangers and depravity. Many came away with a firm understanding of how terrible life can go if you take drugs.
Which was exactly the point. There was no teenage girl and no drug overdose. Go Ask Alice was, instead, written by a youth counselor with the aim of "scaring straight" teenagers.
Dan Mallory | The New Yorker, 2019
Writing under the name A. J. Finn, Mallory was the author of the breakaway bestseller The Woman in the Window. It was the latest installment of the unreliable female-narrator thrillers and, just like The Girl on the Train and Gone Girl, did tremendously well on the bestseller lists. The fact that Mallory–who works in publishing–chose to write under a pseudonym isn't the crux of this story. No, the crux of this story is all the big, bad lies Mallory told colleagues over the years, including the death of a brother, the death of his mother, and his very own brain tumor.
This last one isn't literary focused but I am going to leave you with my absolute favorite hoax of all time, which is the tale of Bree, a 16-year-old YouTube sensation who was part of a growing genre of confessional videos that appeared soon after the platform launched. Her story is one of teenage loneliness, restrictive parents, and the "secret" ceremony of a bizarre cult.
Tags In
Browse blog and media articles