Heat up your summer reading promotion with our new marketing kit
QUICK! What's the first thing that comes to mind when you think about summer reading?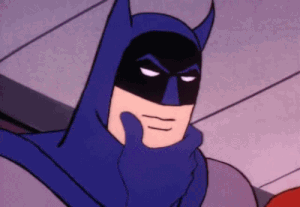 Thinking…. thinking….
Did you think of lounging by the pool with a steamy read? Maybe you thought about the "summer slide" which sounds like it could be a lot of fun, but is actually the not-fun-at-all term for kids' decline in reading ability that can occur over the summer months when school isn't in session. You could have thought about summer vacations and bringing along a book (or audiobook, if you're driving!) to occupy your mind on a long drive. If you're hungry, your mind might've immediately went to cookbooks and firing up the grill in the backyard to try out a new burger recipe. Or if you're like me, when anyone mentions summer, you just think of ice cream. Books and ice cream. Sweet, sweet happiness.
Regardless of what summer reading conjures up in your mind, we've got an easy breezy summer marketing kit available on the Resource Center to pass along those cool digital reading vibes to your patrons. Complete with graphics, flyers, bookmarks, and a poster, we've got what you need to promote your digital collection in your physical branches or on social media.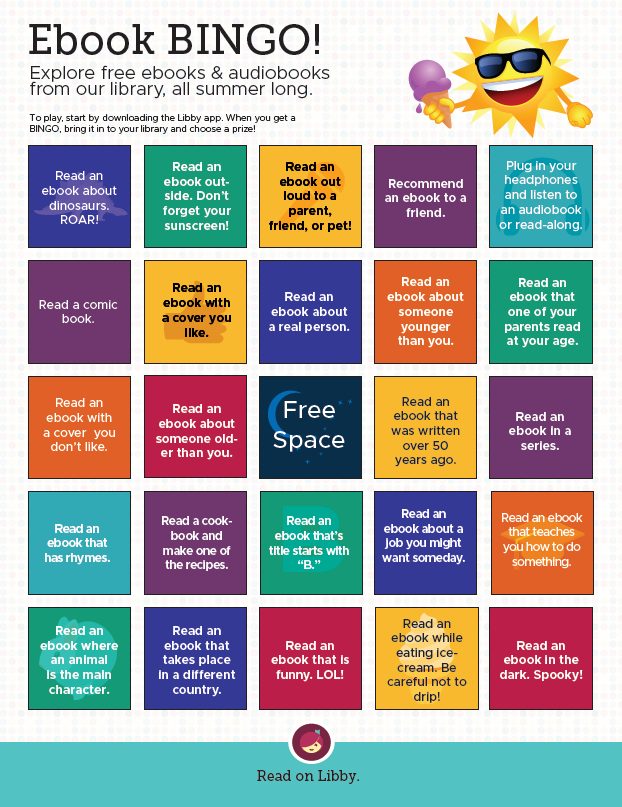 To complement your scheduled events and programming surrounding this year's Summer Reading Program: A Universe of Stories, print out some space-themed bookmarks calling all young astronauts and adventurers to explore the vast expanses of your library's digital collection.
For kids looking for gamification this summer (and for parents who are desperate to keep them busy), encourage them to play Ebook BINGO by leaving the flyers at the circulation desk or posting the game on social media. Reward readers for five in a row by offering a small basket of fun prizes like stickers, notebooks, bouncy balls, temporary tattoos, candy, or even gift cards.
Tougher challenges ask kids to read an ebook that was written over 50 years ago. Sillier suggestions include reading in the dark or while eating ice cream. Whichever they choose, kids will be entertained, occupied, and most importantly, reading.
For adults, choose great summer-themed graphics to share on social to promote some of your newly added titles or just to promote your collection in general while patrons are traveling, lounging, and just enjoying the dog days. Looking for tips on how to make the most of your social posts? Check out our recent 30-minute webcast where our resident experts lead you through quick and easy tips on Social Media Marketing for Your Digital Library.
If you're looking to add to your collection, our team of Collection Development librarians have curated some hot lists to shop on the Trending Topics section of the Resource Center which includes GoodReads Hottest Books of Summer 2019, Long Weekend/Short Reads, Summer Book Preview, and more.
Tags In
Browse blog and media articles