Hot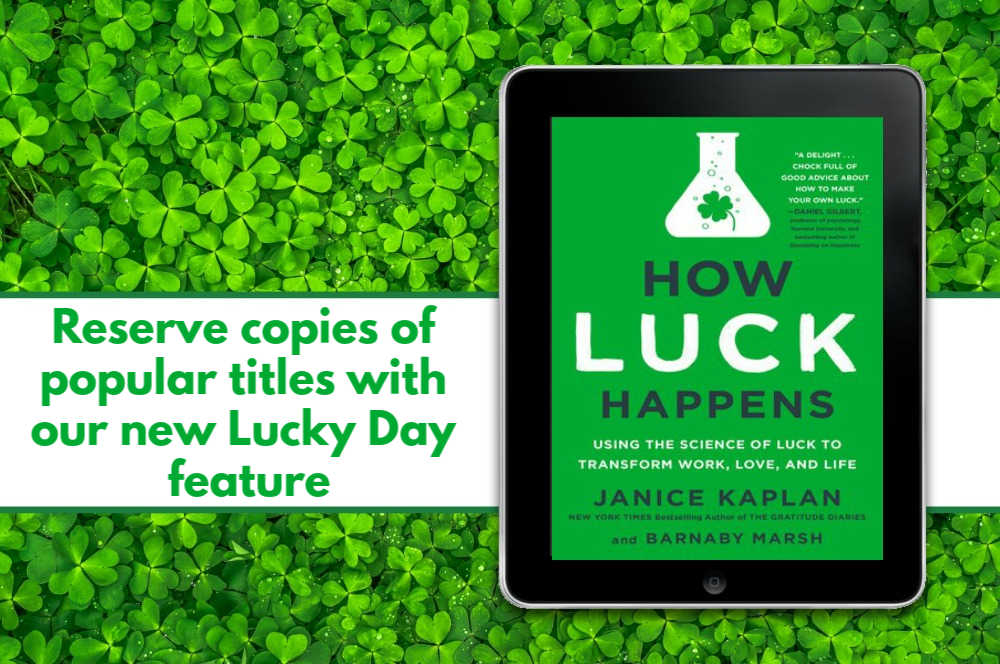 Reserve copies of popular titles with our new Lucky Day feature
Whether you call them Hot Picks, Sizzlers, Lucky Day or something else, we know that so many of our library partners reserve a select number of physical copies of popular titles on display for readers to borrow. As a reader, there is no better feeling than walking into your local library and finding the current hot title available on the shelf and now, with our new Lucky Day feature, you can offer the same service in your OverDrive collection!

What is Lucky Day? 
Lucky Day enables you to designate copies of high-demand digital titles as non-holdable and non-renewable copies that are available on a first come, first serve basis, providing instant gratification to readers browsing your collection.
Through the use of surveys, prototype previews and pilot collections, Lucky Day was designed with insight and feedback from our library partners. This was the largest and most-well received partner engagement we've had around a new feature and we are so excited to bring you a feature built with the support and involvement of librarians.
How does it work?
Lucky Day copies are seamlessly integrated into your OverDrive collection. From the Curate tab in Marketplace, you can:
Designate copies of titles for Lucky Day
Optionally set lending policies for Lucky Day copies
Create, name, and describe your curated and automated collections to align with any similar programs you may already offer. In Libby, these titles will be marked with a shamrock icon – telling readers they have found a copy that lets them skip the line
To help you get started, our training team has put together a Lucky Day recorded module that will guide you through the process.
Lucky Day will allow you to manage a growing demand for popular titles and we hope you are as excited about this new feature as we are. Visit Marketplace to start building your own Lucky Day collection today. If you have any questions, reach out to your OverDrive Account Manager.
Browse blog and media articles