Chill out & read in honor of National Ice Cream Month
By: Christina Samek, Outreach Specialist
It's National Ice Cream Month and while I don't need a reminder to eat more ice cream, I will absolutely do so in honor of such an occasion. I could use reminders for plant watering, teeth flossing, oil changes, package pick-up…general life upkeep, though. I could also read more. I think we all, collectively, could read more. Luckily, OverDrive Summer Read is available through August 15th and with this year's theme as "chill out and read" it's the perfect time to kick back, get some ice cream, and read more!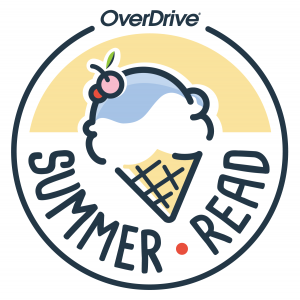 The program launched June 6th and so far we've seen nearly 60,000 checkouts of this year's set of titles, 30 titles in all— more than we've ever offered before. There's a lot to choose from for even your most reluctant readers: a robot lost in the wild, a comic book hero, two mischievous genies, a Jane Austen-ish romance, a witch who can raise the dead, DOGS, and a bad girl trying her best to be good. Remind your students that Summer Read is still going strong with these bright, engaging graphics that feature title summaries. Post on your social channels with popular summer reading hashtags:
#summerreading #bookstagram #books #summer #reading #bookworm #library #librarylife #summerreads #librariesofinstagram #read #booksofinstagram #librariestransform #summerreadingprogram #booknerd #booklover #bookish
Happy National Ice Cream Month and happy reading!
Browse blog and media articles