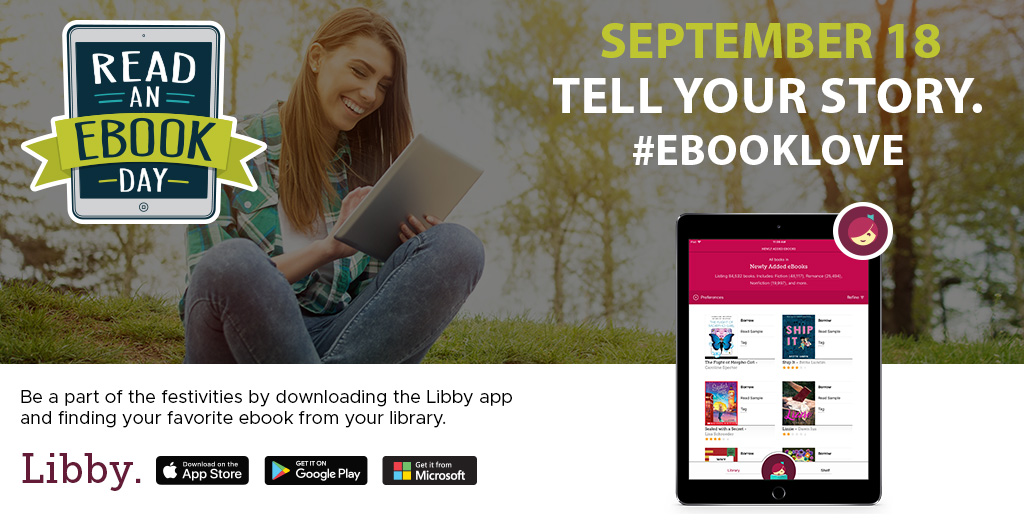 Celebrate Read an Ebook Day on September 18th and win
September is a big month for readers. It's Library Card Sign Up Month, features Banned Books Week and several days are dedicated to celebrating literacy. Our favorite among them is, of course, Read an Ebook Day, which takes place on September 18th and is all about promoting the joys and convenience of digital reading.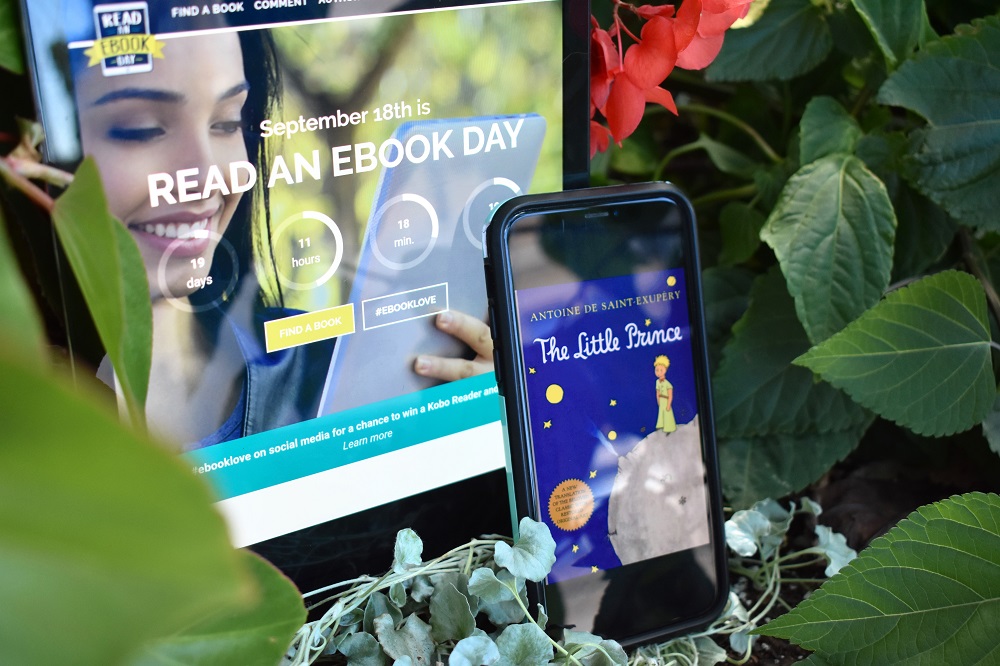 Over the last six years, we've heard emotional and inspiring stories about how ebooks have helped people with degenerative eye diseases rediscover a love of reading thanks to ebooks. We've learned of cancer patients enduring chemo because of the convenience of digital books. We've seen people thank libraries for being available digitally because the closest physical branch is 50 miles away and it saves countless hours. We've heard simple but beautiful stories of mothers reading an ebook on their phone while a child sleeps in their arms.
Each year, the OverDrive office celebrates these stories and so many more, and we're excited to spread the love to our library and school partners and readers around the world. On September 18th, simply share what you're reading or why you love digital reading on any social media platform using the hashtag #ebookLove for a chance to win great prizes from OverDrive. Libraries looking for tools to celebrate in their community can find them on our Resource Center.
Read an EBook Day recommendations and free eReaders
Library partners can win up to $500 in free content credit from us, and readers can win a free Kobo eReader and Libby swag. All you have to do is share how you're celebrating or what ebooks mean to you with the hashtag #ebookLove. We'll also be doing live book recommendations using the hashtag as well. Tell us what you enjoy reading on Twitter with the same hashtag and we'll respond to you with book recommendations you're sure to love.
Whether it's something as simple as being able to borrow a book in the middle of the night, or getting access to thousands of books while deployed overseas, we've seen wonderful accounts of what ebooks mean to people every year and we're excited to see your answers. Visit https://readanebookday.com/ to find a book to read and join is celebrating on September 18th!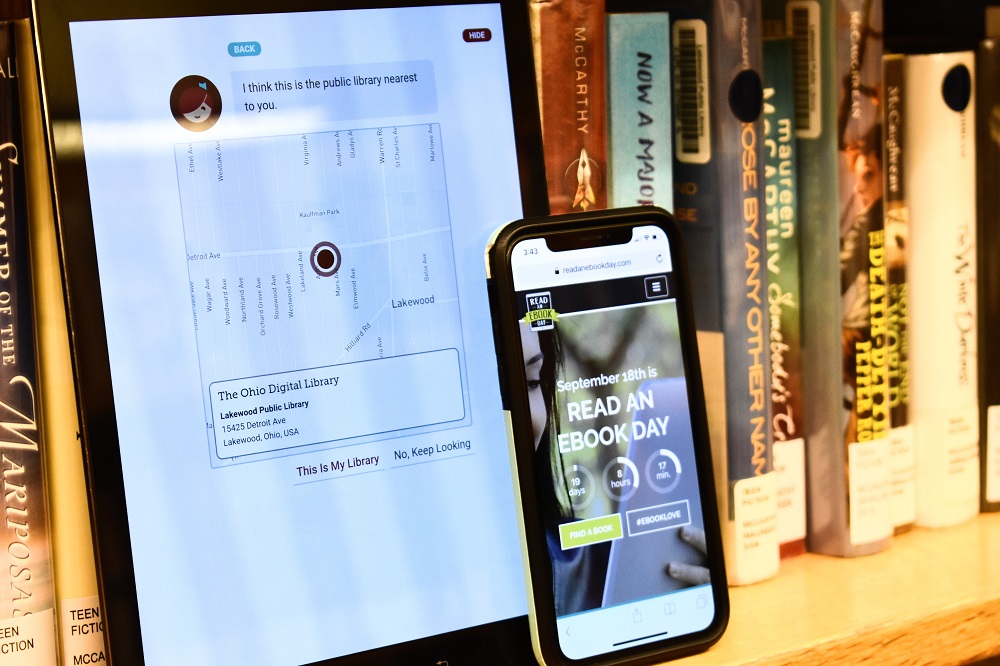 Tags In
1 Comment
Comments are closed.
Browse blog and media articles