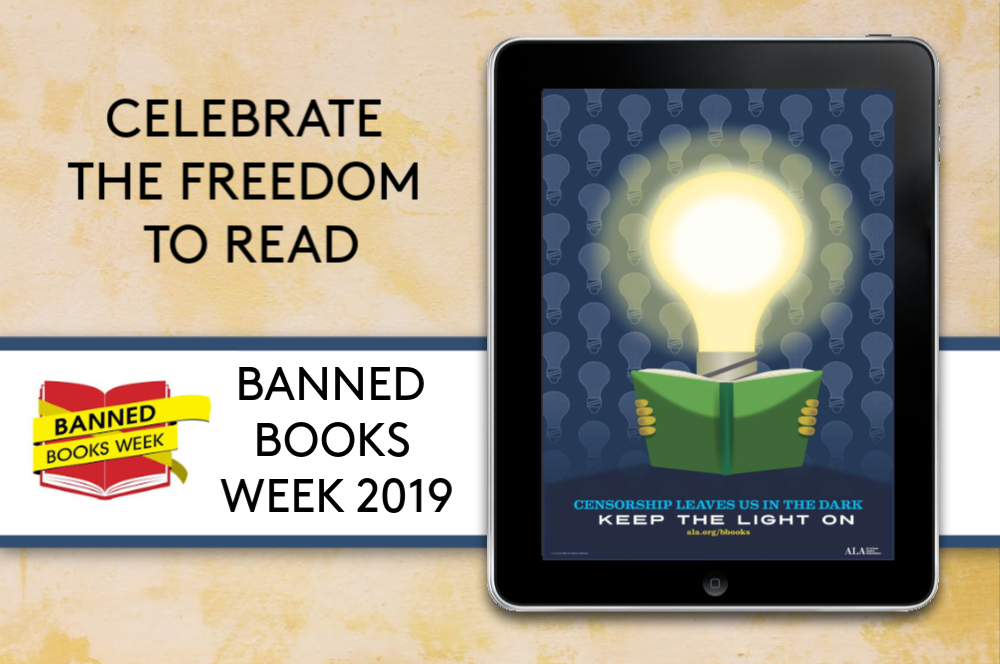 Celebrating the right to read during Banned Books Week
As far as literary holidays go, Banned Books Week is probably my favorite. Part of the reason I became a librarian is that I believe, with my whole entire heart, in the freedom to read. For me, books should be read, and readers should have access to whatever books (and any other reading material) they want.
But books are often challenged in libraries and schools. Maybe the descriptions are considered too graphic or explicit. Or perhaps the themes of the book are seen as inappropriate for the age the book is written for. Whatever the reason, restricting — or attempting to restrict — access to a book hurts all of us. Knowledge is power and reading books that cover topics that make us uncomfortable turns us into more informed citizens. It's so important to consider viewpoints outside of our own and that often means reading books on the subject.
Banned Books Week celebrates and advocates for freedom of information and the freedom to read. This year's theme encourages us to "Keep the Light On," as censorship leaves everyone in the dark.
Every year, the American Library Association puts out a list of the most challenged books from the past year. Often, the same titles end up being challenged year after year. In celebration of Banned Books Week, we're going to be posting about some of the most frequently challenged books over the past few years. So be sure to check back tomorrow and every day this week to learn more about some of the various books that have been challenged. (And, if you're like me, come back to add more books to your ever-growing TBR because #IReadBannedBooks.)
Tags In
Browse blog and media articles