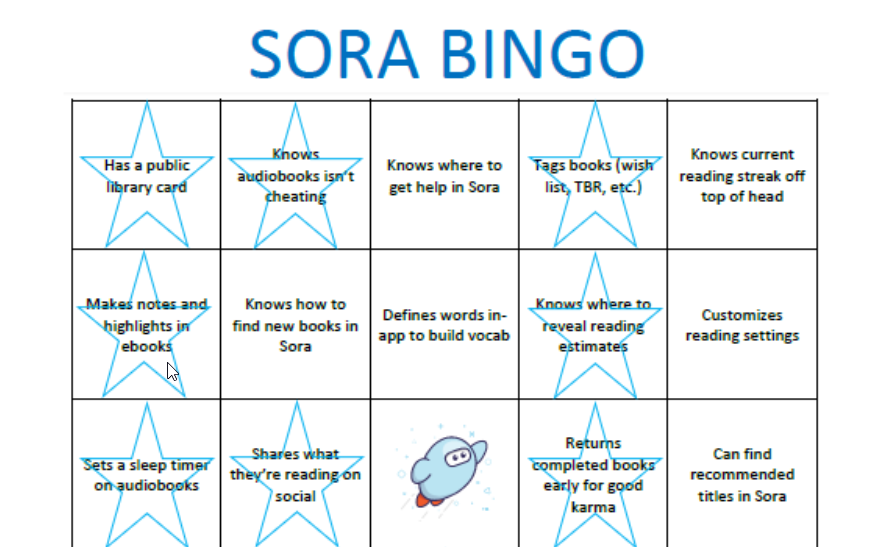 "How similar are you to me?" Bingo boards for beloved characters
By: Meredith Wemhoff, Account Manager
As an educator, you're always trying to stay up to date on the topics and trends that matter to your students. You want to be able to connect to them in meaningful ways. However, this can be a challenge when you're not sure why "kids these days" would spend hours on Twitch watching other people play video games. And to top it off, you don't know the difference between Fortnite and Minecraft. (Don't worry – you're not alone!)
"Streaming is nothing more than a form of broadcasting. Most Twitch users broadcast audio and video of video games they're playing, live. Many also overlay an audio and/or video stream of themselves to capture their narrations and reactions, and — this is where it gets really interesting — also a live text chat stream where they and their viewers can interact in real time," explains Associate Professor Matt Salomne of Bridgewater State University, who joined the Twitch platform not to show off his sweet gaming skills, but rather to teach!
At the heart of it, Twitch is all about creating and fostering community. Streamers are often active on other social media channels as well, such as Twitter or Instagram. Recently, it's become popular for streamers to share a "How similar are you to me?" bingo board. They create a grid full of their likes, characteristics and features. Then they tweet it out and that's when the fun starts! Their followers will fill in the grid and repost to show off their similarities.
So now that you've had a crash course in Twitch, streaming and the communities built on these platforms, how can we relate it back to reading? Why not create your very own "How similar are you to me?" bingo boards for beloved characters? Help students discover new titles that they may not have realized they would enjoy simply by reading the title or looking at the jacket cover.
What would this look like? Check out the examples below and then start making your own using this blank template. Don't forget to post on social media using #SoraApp!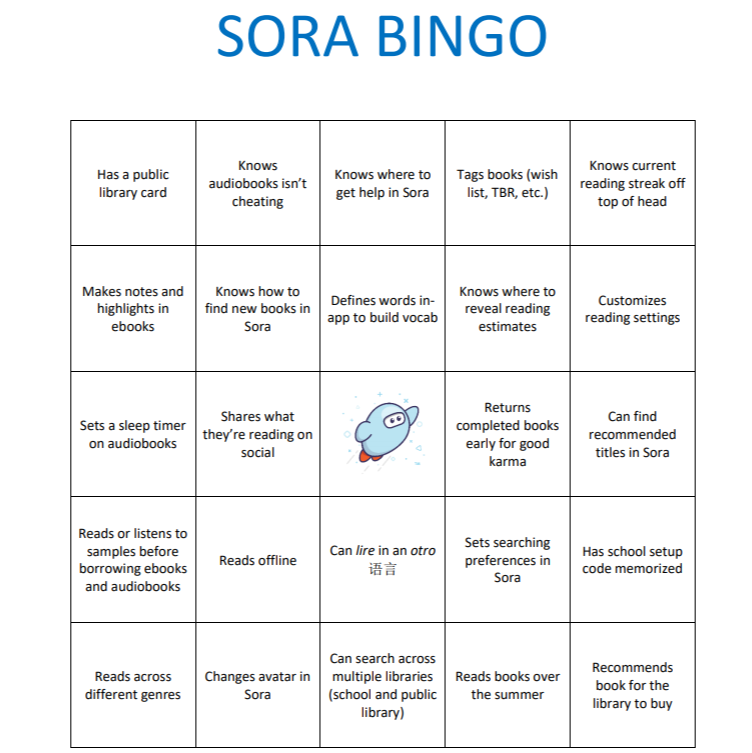 And check out the Marketing & Outreach section of OverDrive Resource Center where you'll find the Engage New Readers Kit, which is full of images that you can use on social media to reach students that may not regularly frequent your normal channels. #twitch #twitchaffiliate #twitchstream #twitchtv #twitchgamer
Tags In
Browse blog and media articles