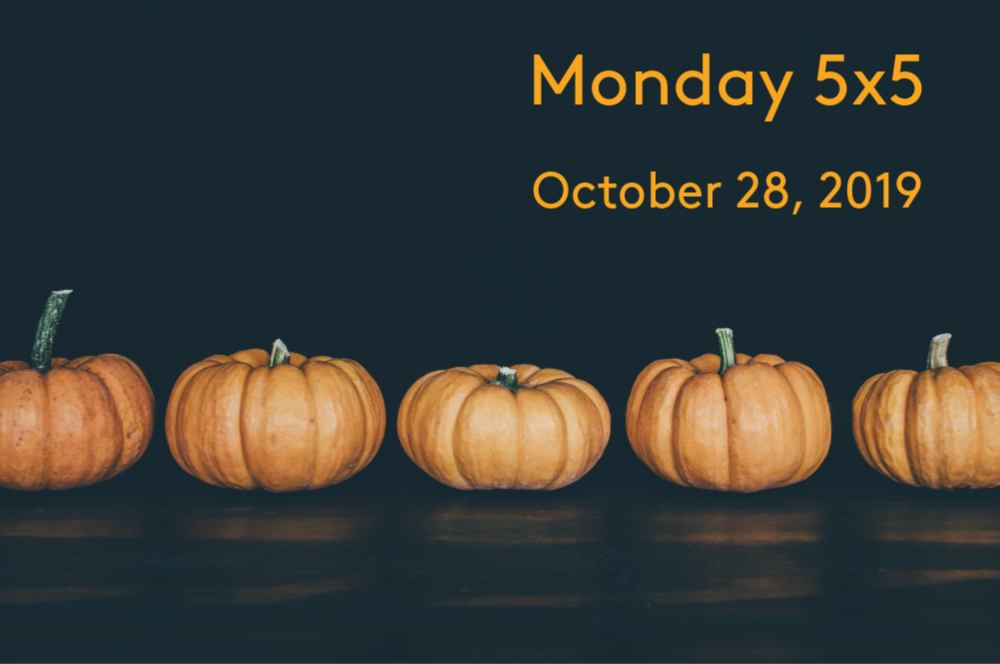 Monday 5×5 for October 28, 2019
Over on Buzzfeed, Stephen King is turning his iconic house into a writers' retreat
Sign me up.
Speaking of houses, the infamous house from In Cold Blood is up for sale
Truman Capote was way ahead of his time. These days, true crime interest is at its peak with new books, podcasts, and Netflix specials coming out every month. But when he wrote In Cold Blood in 1966, it was unlike anything the general public had read before. (Although, now that I'm all caught up on American Horror Story: 1984, I know of one character who would be all about buying this house.)
Just in time for Halloween, Hocus Pocus 2 is reportedly in the works at Disney+
Hocus Pocus will forever remain the best Halloween movie ever. Don't @ me.
Over on Tor, Carmen Maria Machado on the neverending debate of literary fiction v. genre fiction
This was one of two pieces I read this week related to literary v. genre fiction, although for the life of me I can't remember where I found the other one or even who wrote it. What I do remember is it described literary fiction as character-driven while genre fiction is plot-driven. Personally, I don't read much literary fiction. Like, at all. All those books that get the accolades and end up on all the Best Of end-of-the-year lists? Never read them. Or I try, but end up getting bored and quitting. (Life's too short to read books I don't like.) But I do love me some genre fiction and I don't discriminate. Fantasy, science fiction, romance, mystery, thriller, horror. But when asked, I've sometimes had difficulty explaining exactly what I dislike about literary fiction, but I do think it comes down to the plot v. character focus.
From The Guardian, the hunt for Shakespeare's personal library
The idea that someone could have a book just hanging out on a shelf somewhere in their house that once belonged to Shakespeare and have no idea is kind of mind-boggling.
Tags In
Browse blog and media articles