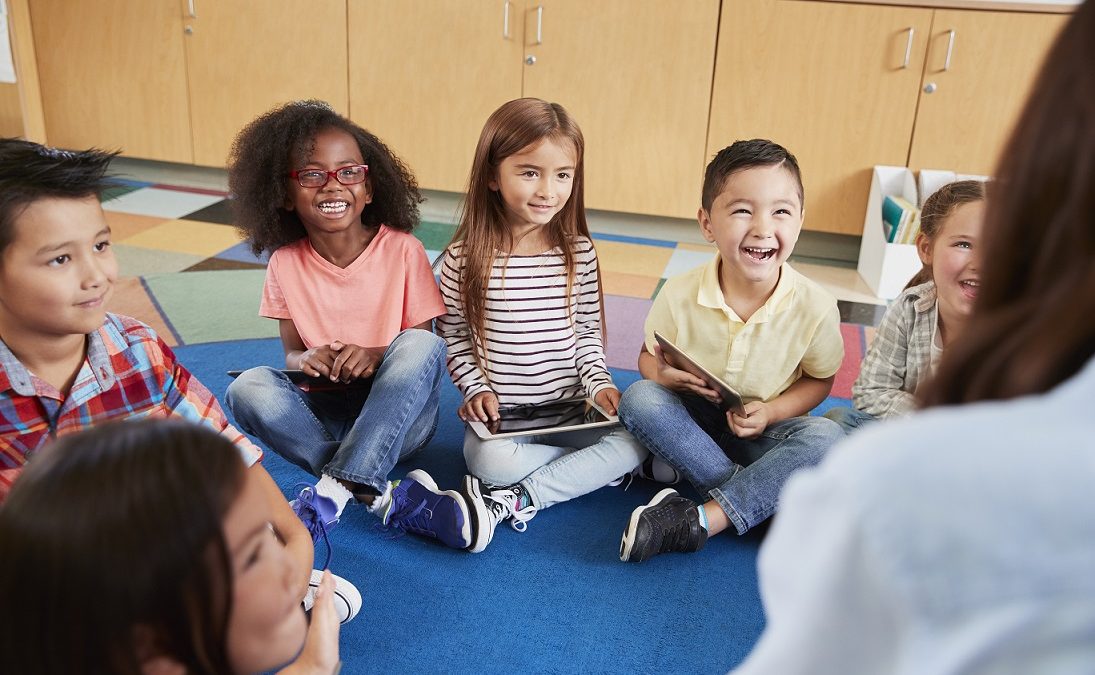 Be a good (digital) citizen!
By Lisa Mullins, Product Support Specialist
Two weeks ago, we celebrated Digital Citizenship Week. However, it's important to remember that practicing digital citizenship is the work of more than just one week. Digital citizenship is an integral part of education today and being a good digital citizen is a year-round goal, both in and out of school. And in my opinion, good digital citizenship has its roots in plain ole' good citizenship.
So how does one demonstrate good citizenship? By being an individual who is respectful, honest, involved in the community and takes responsibility for their actions, as a start.
Teaching digital citizenship in the classroom
I've mentioned in other articles that I was a kindergarten teacher before I came to OverDrive. How do you teach a group of 5-year-olds to be ethical when online? Simple: You start with teaching them to be good citizens. I used to take all sorts of opportunities that came about to model and teach about good citizenship. I did this not only because it was the right thing to do, but because it's a topic covered in the Learning Standards for Social Studies in Ohio, where I was a teacher. (The fabulous content specialists here at OverDrive have compiled a wealth of resources for you to use in your social studies lessons.)
My favorite lessons always began with a book. If were teaching today, I would start with Dinosaurs Have Manners by Sloane Gould. Manners are very important in kindergarten, and developing good manners in the classroom makes it a whole lot easier to have manners over the internet.
Resources to promote good digital citizenship
Christy Fennewald sums it up for me in a wonderful article on EdSurge.com entitled "It's Not Digital Citizenship-It's Just Citizenship, Period." She asks, "Shouldn't we always be good citizens – both online and off?" Yes, Christy, we absolutely should. The article shares some great tips for incorporating this very important practice into your overstuffed day. While the subject is skewed a bit toward older students, it can easily be adapted to your younger learners.
As adults, we know how wonderful and useful the internet is, but we also understand how scary it can be. For children, the Google Be Internet Awesome Curriculum can help them learn how to become "safe, confident explorers of the online world" through five fundamental concepts:
Be Internet Smart.
Be Internet Alert.
Be Internet Strong.
Be Internet Kind.
Be Internet Brave.
If I were still in the classroom, I would absolutely be using these concepts, especially because the curriculum is recognized as a resource that prepares learners to meet ISTE standards. Take "internet" off each concept and you're left with a pretty good guide to life. In fact, I might need to make this my mantra, or at the very least, a Post-it on my desk.
The internet can be a wonderful tool to demonstrate good citizenship. How? Ask your students. I'll bet that they come up with some great ideas. Perhaps one could become a class project!
To assist you in teaching and promoting digital citizenship, the amazing librarians here at OverDrive put together a collection of useful titles such as Digital Citizenship-Teaching Strategies and Practice from the Field by Carrie Rogers-Whitehead. Check out the full list on the Resource Center.
About the Author:
Lisa Mullins has been working with international schools as a product support specialist since 2017. She taught elementary school for 11 years prior to coming to OverDrive.
Resources:
Browse blog and media articles