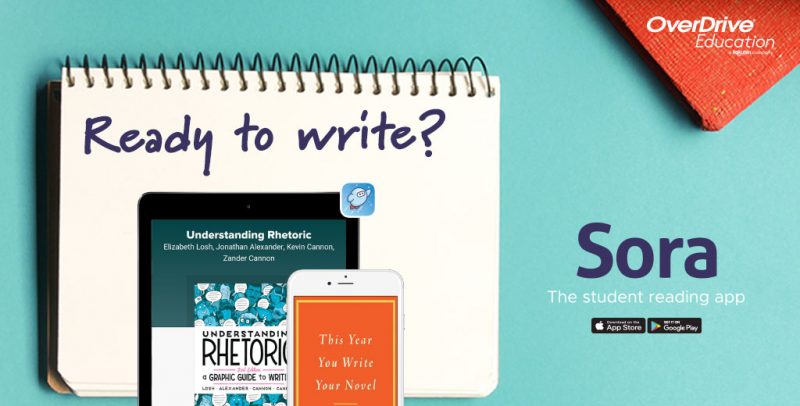 It's NaNoWriMo, write right now!
By: Christina Samek, Outreach Specialist
November is here, and while that means the holidays are fast approaching and cold weather has fallen down upon a lot of us, it's also one of my favorite times of year. It's writing season.
I became a writer, a true writer, my senior year of high school. I had piled on the AP courses the year prior and was set to do it again when my guidance counselor suggested a creative writing elective to help me unwind a little. The creative writing teacher also taught AP English, so I was a little terrified of her red pen, but I shouldn't have been. She ended up focusing my underutilized, chaotic creative energy into a lifelong passion I still can't shake. She taught me that the stories in my head were worth putting on paper and I still do it, sometimes successfully, all these years later.
But, I am not unique. We all have stories to tell, and it's our teachers who often realize it before we do. Educators are in the unique position of seeing students exactly as they are. Without the vice grip of parental love, teachers see their students' strengths, their weaknesses and their true, unbridled potential. And often, they are the ones who help children see it in themselves. Since November is National Novel Writing Month, it's the perfect time to inspire young writers just finding their voices.
NaNoWriMo resources
On the Resource Center, you'll find a NaNoWriMo Marketing Kit with print pieces and digital graphics that ask "Ready to Write?" Because, why not now? Why not write right now?
If your students need inspiration, they can draw it from your collection in the Sora reading app. Several novels started as NaNoWriMo projects:


DIY publishing with OverDrive Marketplace's Local Content feature
Celebrate student writers using OverDrive Marketplace's Local Content feature (found under the Admin tab in Marketplace), which allows libraries and schools to publish their own ebooks, audiobooks and videos for users to borrow from their OverDrive website. Please note that to publish your own content, you must have the necessary ownership rights.
When you publish a title through Local Content, that title will appear in your digital collection under the One Copy/One User lending model, at no additional charge. Encourage your students to draft their own stories (or record them!) and share them with their peers during NaNoWriMo. It will be their first taste of publication – but hopefully not their last.
Foster a love of writing
Check out the recommended lists below, with titles focused on fostering a love of writing:
Happy NaNoWriMo, writers!
---
About the Author:
Christina Samek is an Outreach Specialist at OverDrive. She develops resources that help K-12 educators grow engagement among their students, faculty and parents. Prior to coming to OverDrive she worked in the magazine industry. She has a degree in journalism and English literature from Miami University (OH). She loves reading, writing, running, her adorable little boy, her husband, cherry turnovers and her dog, Willow.
Browse blog and media articles