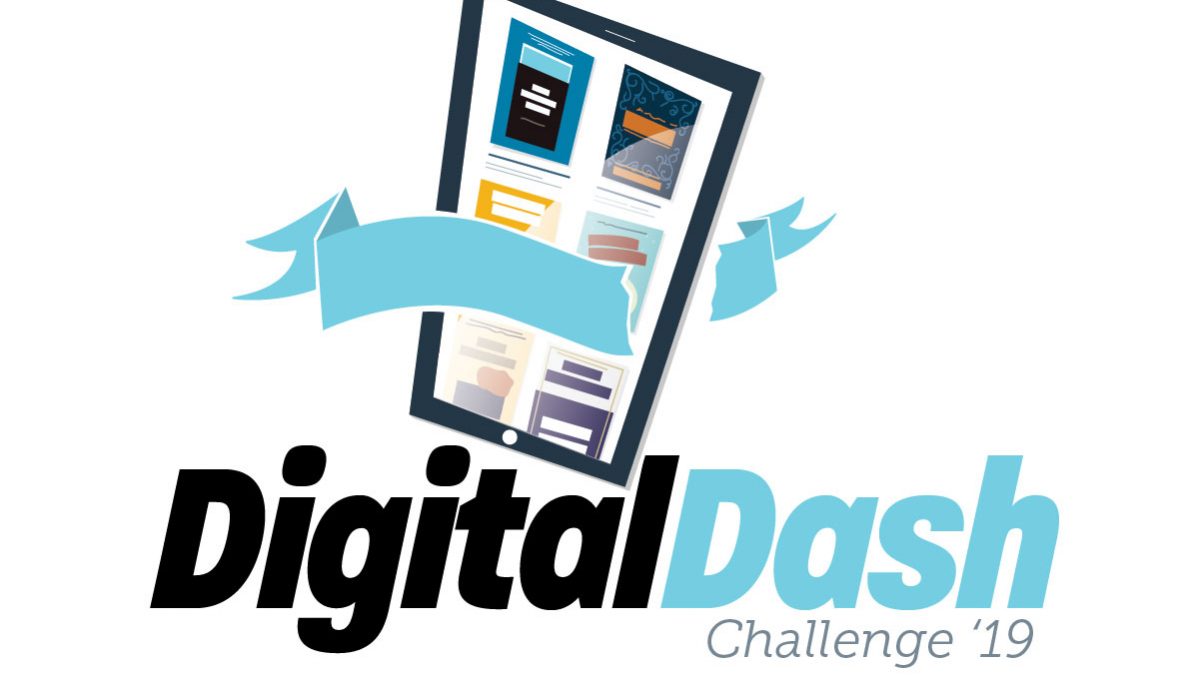 We're halfway there! More tips to help your library win content prizes in the Digital Dash Challenge
By: Annie Suhy, Outreach Specialist
How is your library doing in the Digital Dash? With a little over a month to go, check out the Goals page in Marketplace to see how you're doing as we cross the midway point.
You may already see on your library's Goals page a smiley face, or even the celebratory party popper face! If you're still seeing the straight face, don't worry! There's still time to get your library in the running for up to $2,000 in content credit prizes.
With the end of the year just around the corner, here are a few tips to help your library sprint to the finish line:
If you signed up to receive a Libby marketing kit for entering the Digital Dash Challenge, be on the lookout for your package in the next few weeks! Unveil your retractable banner in a high traffic area like the entrance/exit or near the circulation desk, and display your Libby cards and card holders. Prep frontline staff to answer any questions they might receive about the Libby app and remind patrons of Libby's in-app support.
Attract new readers to the easiest digital reading experience around—Libby! Take a look at how you're promoting your digital apps to patrons on your website. Is it easy to find? Can you get there in just a couple clicks? Is there accurate and updated information about Libby, but not too much information that it's overwhelming? Check out the Try This section of the Resource Center for a current Libby logo and suggested copy for your site.

Get your community in on the action and send out our press release template to local media letting them know your library is participating in the Digital Dash challenge. Plug in your library's information and send it off to your local news outlets. The news is always looking for 'feel good' stories around the holidays, and supporting the library is about as 'feel good' as it gets!
Use the graphics from the Holiday Marketing Kit to spread a little cheer on your social accounts or use our Always Open graphic to remind patrons that even if the physical branch is closed for the holidays or inclement weather, the digital collection is always open.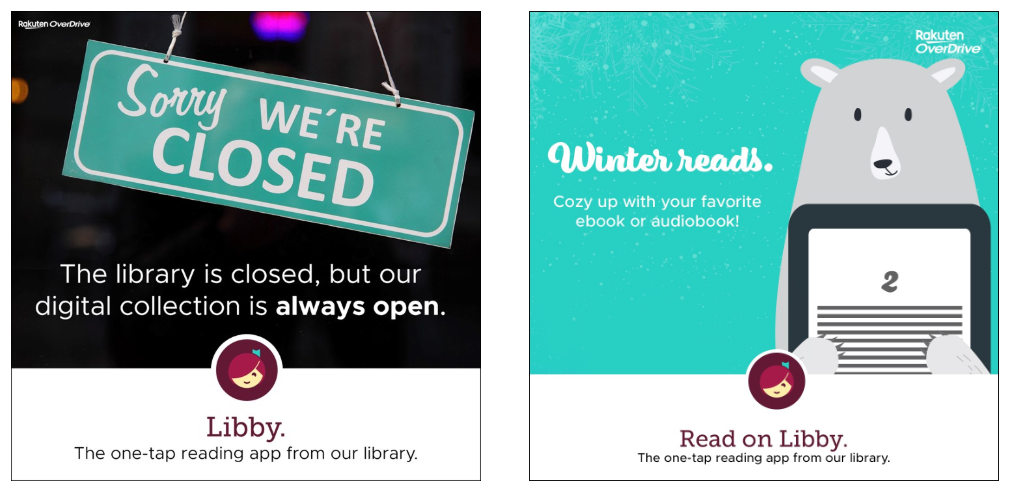 Fill holds on titles featured in the End-of-the-Year Sale and stock up on books people want to read while they are heavily discounted. It's an easy way to use up any remaining yearly budget in a hurry and increase those circs.
Encourage reading with a fun challenge for younger patrons! Use the Libby Winter Break Reading Challenge to encourage some friendly competition. Patrons should complete all 9 challenges (read to a friend, read under a blanket, etc.) to win a prize! Use the editable field at the bottom of the page to add in your library's details or prizes.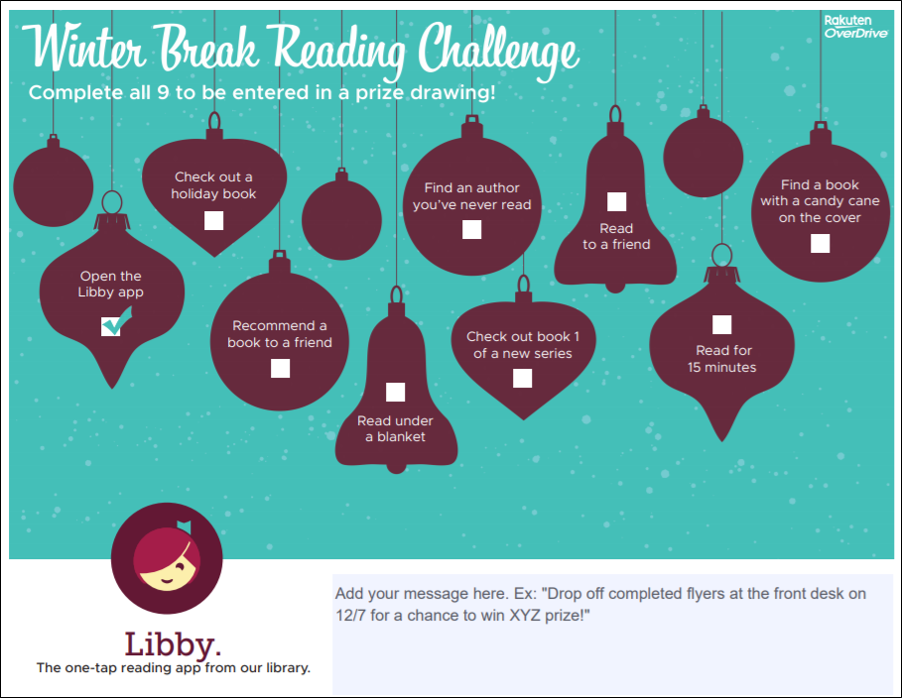 Let us know what you're doing to get the word out about your digital collection and increase circulation for the Digital Dash. Your library just might be featured in an upcoming blog post!
Tags In
Browse blog and media articles