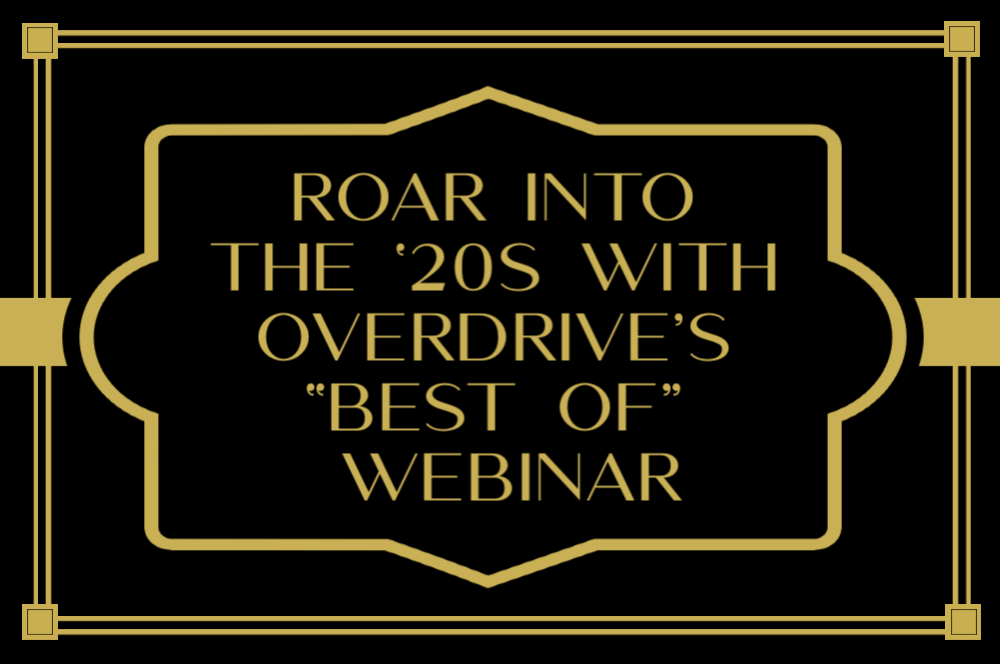 Roar into the '20s with OverDrive's "Best of" webinar
By: Jill Grunenwald, Marketing and Communications Specialist
The decade is drawing to a close, which means it's almost time for the '20s again!
This isn't Jay Gatsby's '20s, and while hindsight is 20/20, foresight is, too, and we want to help you prepare for 2020 by highlighting some of OverDrive's 2019 accomplishments that you can use next year to reach your digital library goals.
Join us on Dec. 12 at 2:00 p.m. (ET) for our webinar, Foresight is 2020: OverDrive's "Best of" Lists for This Year and Next. Learn about our favorite "beyond the bestseller" titles and notable Libby and marketplace updates from 2019. We'll also look at upcoming OverDrive product releases, training enhancements, and content trends for 2020 that will make your patrons the happiest readers yet! You can register for this free webinar HERE.
Cheers!
Browse blog and media articles