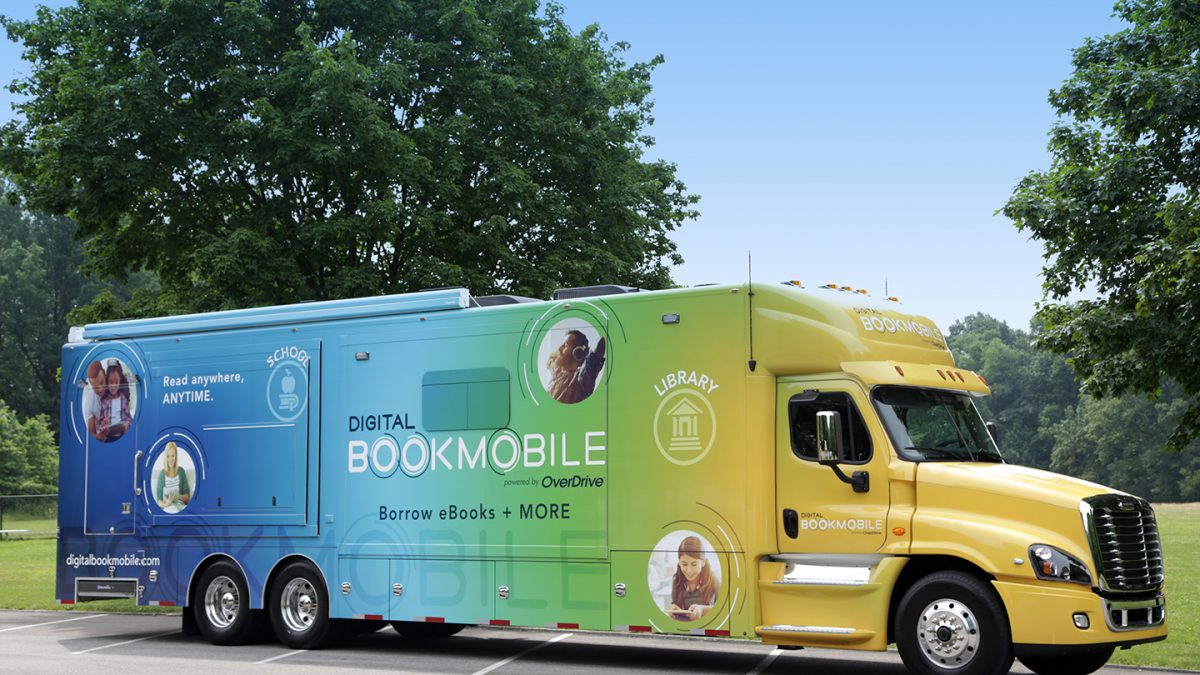 Here's Lookin' at You, 2020!
Over the past year, we've traveled across the US to meet many library lovers. From book festivals to comic conventions, to just a day in a library, we've had the chance to meet so many book friends and help them on the Digital Bookmobile. We were able to host so many wonderful events and we'd like to share some of the 2019 stats with you:
During our 2019 tour we:
Hosted 102 events at 89 libraries and 13 schools
Introduced 15,412 visitors to Libby and Sora
Met over 730 school and library staff members
Drove 19,392 miles
Visited 25 states
Attended 5 book festivals and conventions
Pet 53 dogs
And read 151 books while on the road
During 2019 we also have a few other great wins: our new, full-time traveler Marissa got her road legs, we formed a core team of four additional people across departments who are willing to help us when Marissa and I are needed elsewhere, and we created the Sora Scavenger Hunt — a fun and engaging way for middle and high school students to become familiar with their school's digital collection (coming soon to the Resource Center).
Looking forward into 2020, we've got quite the schedule ahead of us! I've made some planning changes so that our Digital Bookmobile tour route is confirmed for an entire year at a time. Our first event is Feb. 4, and our last event is Nov. 21. Currently, we are scheduled to host:
132 events at 101 libraries and 31 schools
Across 28 states and 3 Canadian provinces
Aside from our scheduled stops, we've also made some changes over on our Instagram page! Throughout this year, we'll be hosting numerous Instagram giveaways. We wanted to thank the people who follow us and add some new faces to the page, and we thought the most fun way to do that would be through some prizes! We'll be doing a few giveaways per month, so make sure you're following to see what comes next!
We're really excited for the start of the 2020 tour in a few short weeks, and we hope you are, too. If you're not following us yet, you can follow us on Instagram @DigitalBookmobile. If you want to see where we're headed next, our entire tour can be found at https://digitalbookmobile.com/our-route/!
Tags In
Browse blog and media articles