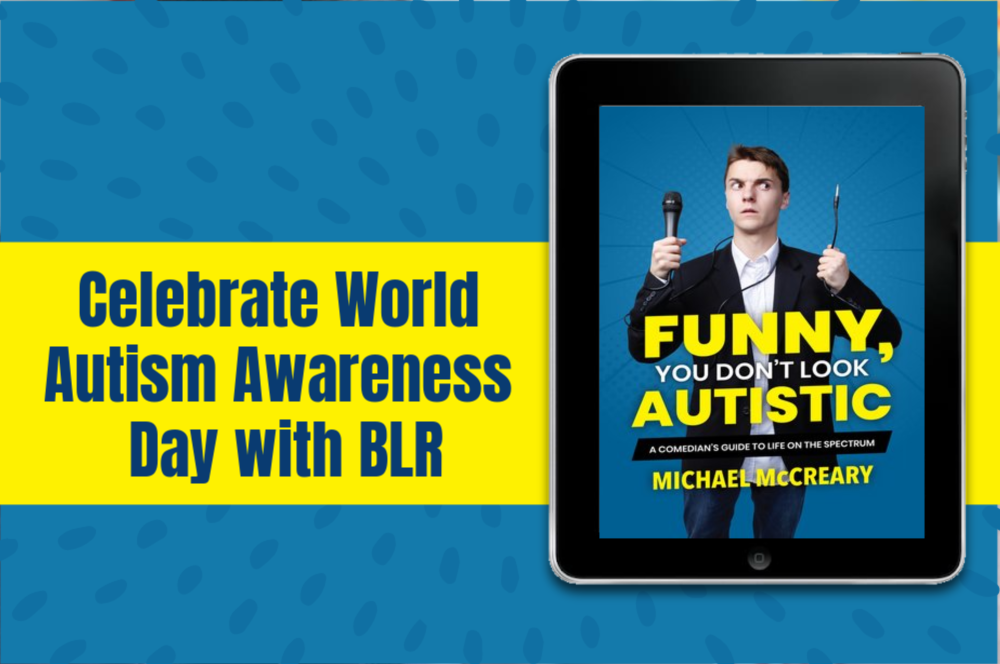 Celebrate World Autism Awareness Day with Big Library Read
Right now, our latest Big Library Read (BLR) is happening, and we couldn't be more excited to have comedian Michael McCreary's wonderful memoir Funny, You Don't Look Autistic as our selection because today, April 2, 2020, marks World Autism Awareness Day.
Big Library Read, our global ebook club, is an opportunity for readers around the world to read the same book at the same time. This is why we are so happy to share Funny, You Don't Look Autistic at the same time the world recognizes and celebrates the rights of individuals with Autism Spectrum Disorder (ASD).
From now until April 13, readers around the world can checkout Funny, You Don't Look Autistic without waitlists or holds. After reading the book, be sure to join the conversation happening on our discussion board. Libraries and schools looking to promote the book can download our marketing kit, which is full of graphics to use on social media. There is a Sora kit for schools and a Libby kit for libraries.
Tags In
Browse blog and media articles