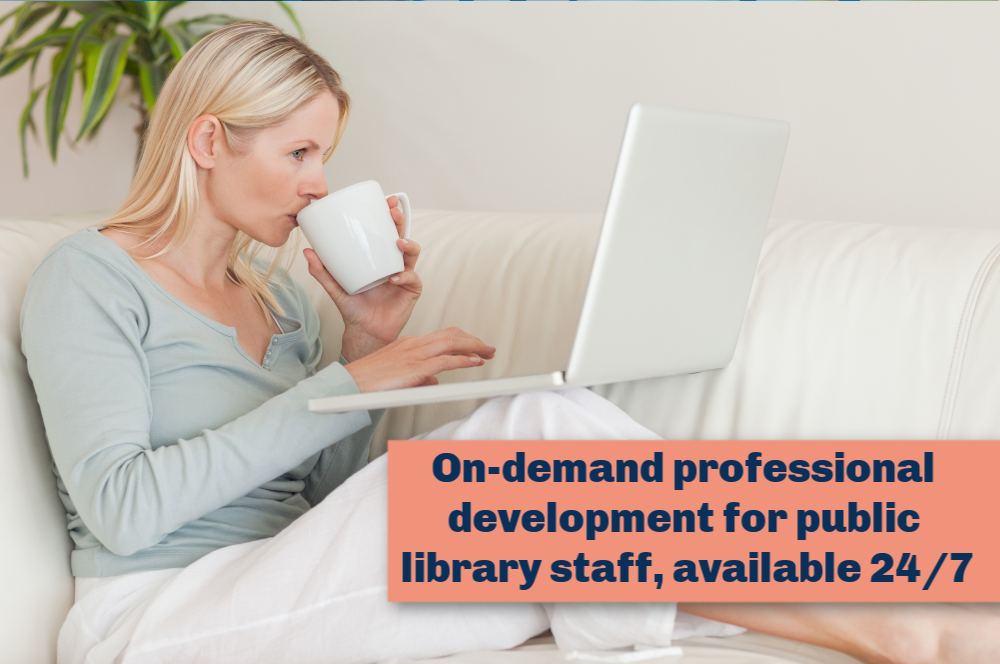 On-demand professional development for public library staff, available 24/7
Do you need professional development hours? Are you looking to expand your OverDrive knowledge and reach more of your community?
We're listening. This new professional development program was designed to help accommodate the needs of library staff as many branches transition to working remotely.
How does it work?

Watch an on-demand webinar. Choose from three OverDrive professional development webinars. Learn more about each on-demand webinar
Take an online assessment. When you finish watching the webinar, click GET CERTIFICATE. Each assessment contains questions to check your understanding, and to encourage reflection about your role and your library.
Download your certificate. After submitting your assessment, use the link provided to download your certificate.
What can I learn?
Learn how easy it is to get patrons started with Libby, the one-tap reading app, including how to browse and borrow on a mobile device, tips for customizing the experience, and where to find Libby marketing and help resources.
Join OverDrive for ideas and resources to better promote your digital library to everyone in your community—from children and parents to Gen Z, millennials, Gen X and older adults.
Reaching Your Reluctant Readers
All it takes is the right book at the right time. Join OverDrive to learn strategies for reaching and connecting your digital collection with reluctant readers in your community.
Are there any live options for professional development?
Yes! Register for one of our special live Getting Started with Libby webinars in April (see dates and times below). These webinars are designed to support at-home learning and will include a number of optional assessments and engagement topics, as well as the opportunity to download your attendance certificate.
What's next?
If you have a suggestion for a future professional development session, let us know! Email the Training team at training@overdrive.com.
Contact your Account Manager with questions, or to follow up on any of the ideas from these webinars.
Want to learn more? View our upcoming webinars and how-to videos to access additional training for you and your staff.
Tags In
Browse blog and media articles