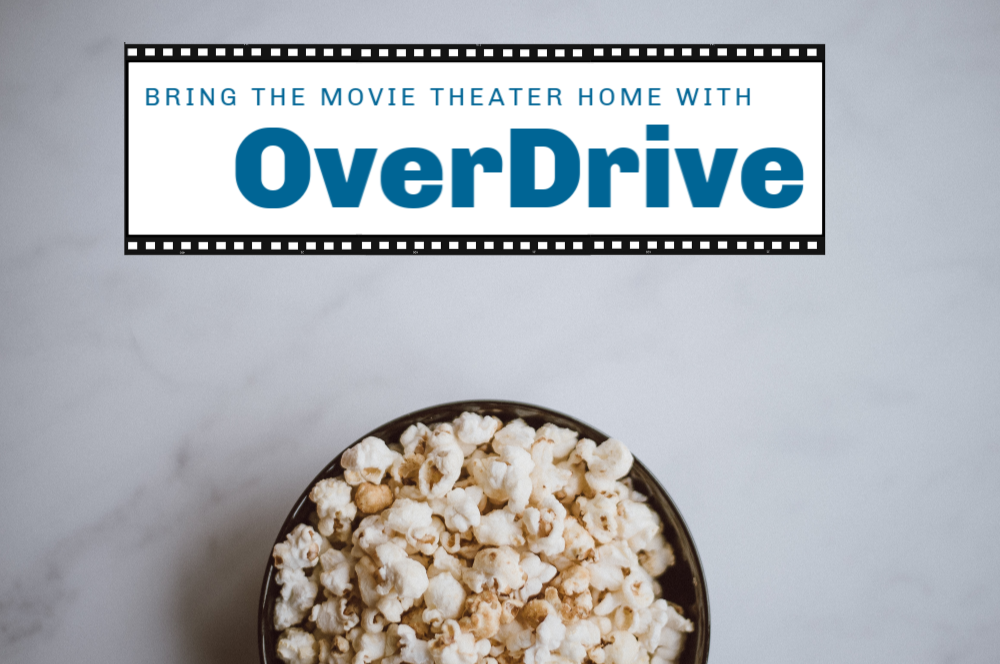 Bring the movie theater home with OverDrive
With movie theaters closed because of coronavirus, many people are turning to streaming services for entertainment. Even if they can't borrow DVDs from your physical collection, your digital library is always open and an ideal place for users to go when they want to borrow movies. If you aren't already offering streaming video* through OverDrive, now is the perfect time to start!
The OverDrive Resource Center has several pre-made lists to shop from. Along with movies broken out by decade, the movies based on books list is great for page-to-screen fans and you can even find out what Team OverDrive is watching these days.

For those members of your community using this time for personal development, our Fit @ Home collection features workout videos (including yoga with Cleveland's own Kevin Love). We also have a collection of language learning videos for those who want to study Chinese, Spanish, French, American Sign Language and more.
If you aren't sure if streaming video is right for your library, Cost Per Circ (CPC) titles are a great way to test the content with your community. You'll only pay when a user borrows a CPC movie, so you can offer them on your OverDrive-powered site to see how your patrons respond. Shop our Popular Video in CPC list to see what's available.
Our streaming video selections include kids and teen content, popular Hollywood feature films, award-winning classic cinema, foreign titles, documentaries and more. So start popping that popcorn and settle in for a night at the movies — all from the comfort of your favorite device.
*Streaming videos are not available in the Libby app.
Tags In
Browse blog and media articles