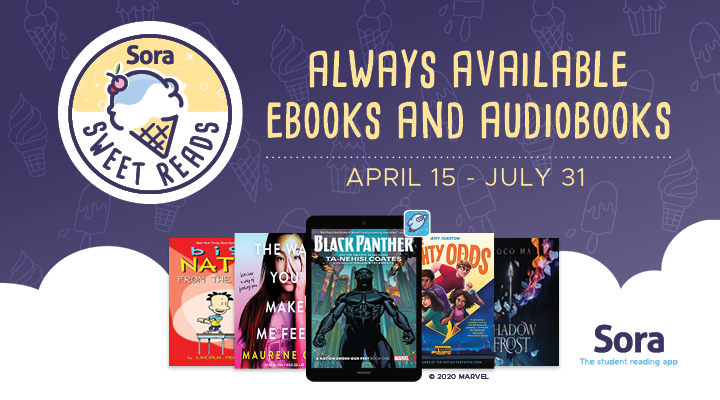 Reminder: Sora Sweet Reads starts April 15!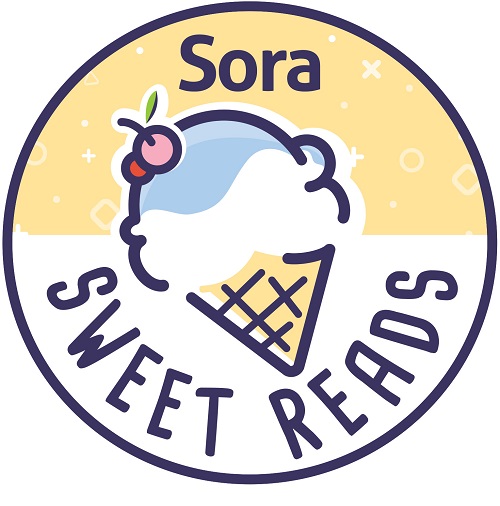 Searching for more reading resources to serve your remote learners? Then you're in for a treat! Sora Sweet Reads – OverDrive's rebranded summer reading program – starts tomorrow! From April 15–July 31, our school partners in the U.S. and Canada can access 30 free, simultaneous-use juvenile and young adult ebooks (and select audiobooks) to keep students buried in the Sora reading app all spring and summer long!
For partners outside the U.S. and Canada, Sora Sweet Reads will make up to 20 no-cost titles available to primary and secondary student readers, with content availability varying by region.
No opt-in is necessary to participate in this program. All schools with Sora will automatically be added, with titles prominently displayed in the app, making it easy for students to find their next sweet read.
Read on for a delightful sample of what Sora Sweet Reads has to offer (view the full title lists for both collections here).
Titles for juvenile readers
From timeless classics like Peter Rabbit to more modern favorites like The Strange Case of Origami Yoda, there's something enjoyable for all your younger readers.
Check out just a few of the 20 titles available for kids:

Titles for young adult readers
What do The Downstairs Girl, Black Panther and The Way You Make Me Feel have in common? They're all part of the exciting mix of young adult titles available for teens through Sora Sweet Reads (Note: Black Panther will be available April 15–June 15).

Sora Sweet Reads marketing support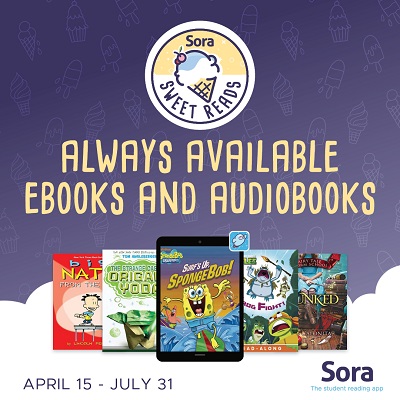 To promote Sora Sweet Reads to your students, be sure to download our free, complementary marketing materials, which include student worksheets, social media graphics, a staff memo and a letter to parents – plus select Spanish resources.
Check out our training webinars
Looking to learn more about this year's title list, including popular reads, unique formats and curriculum tie-ins? Join Christina Samek and Sydney Kalnay from Team OverDrive as they discuss Sora Sweet Reads in this series of on-demand training webinars.
Follow the links below to listen at your leisure:
Sora Sweet Reads on-demand webinar: Popular reads
Sora Sweet Reads on-demand webinar: Unique formats
Sora Sweet Reads on-demand webinar: Curriculum tie-ins
If you have any questions or wish to opt out of the program, please reach out to your OverDrive Account Manager.
Browse blog and media articles