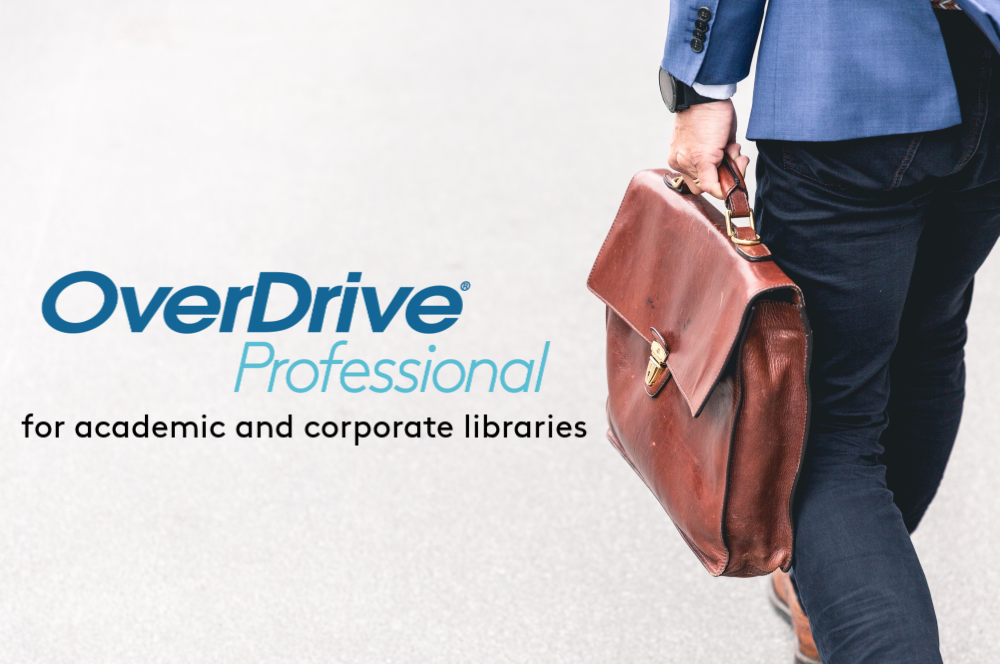 Announcing OverDrive Professional for academic and corporate libraries
OverDrive Professional is a new division created for corporate, academic and law libraries. Based on our extensive experience as the leading digital reading platform for libraries and schools worldwide, our content catalog is well suited for these libraries. From course curriculum titles to supporting college students in their remote learning, to making professional development titles available to your employees no matter where they are, OverDrive Professional recognizes your organization's unique reading needs and is here to help. See recent launch announcement.
With OverDrive Professional, it's never been easier to meet the academic and professional development needs of your community. This is especially important during this time when students are finishing out their last few weeks of spring semester off-campus and employees across the country have pivoted to working from home. Here's a sampling of publishers from our industry-leading catalog: Springer Science + Business Media BVM, Wiley, HarperCollins, Taylor & Francis, Princeton University Press, University of Chicago Press, Cengage and O'Reilly Media (academic only) along with thousands of others publishers. Notable authors include Simon Sinek, Brene Brown and Malcolm Gladwell.
Libby, our award-winning one tap reading app, provides users easy 24/7 access to their library's ebooks and audiobooks to support their academic and professional development objectives.
To learn more about Corporate, Special Libraries and Knowledge Centers, click here
To learn more about Academic Libraries, click here
We know that when it comes to a digital reading platform, the needs of academic institutions, businesses, and professional organizations are different from the needs of the public libraries and schools with whom we already partner. Different industries require a different approach, which is why we are so excited to bring you a service dedicated to academic and corporate libraries. Visit https://company.overdrive.com/overdrive-professional/ for more information and to learn how you can get started.
Browse blog and media articles