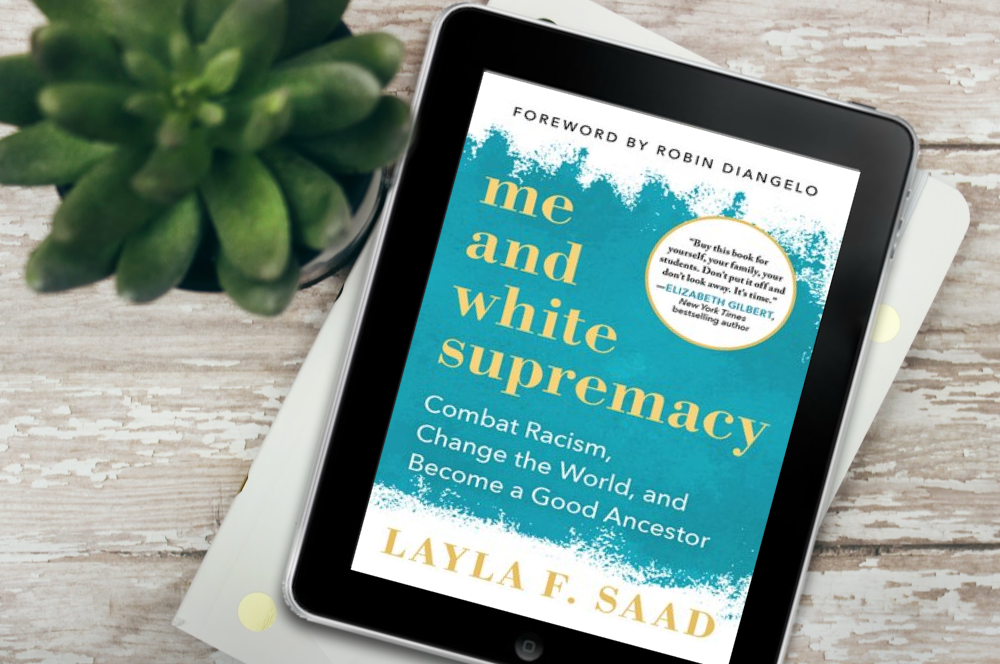 'Me and White Supremacy' price reduction and simultaneous use plans
Layla F. Saad's instant New York Times bestselling title is being made available at significantly lower prices and in various lending models for OverDrive library partners.
When Layla F. Saad converted her viral #MeAndWhiteSupremacy Instagram challenge into a full-length book, it immediately hit bestsellers lists, sparking conversations about racism, privilege, and how to be a good ally and ancestor. In its' various forms across Instagram, as a workbook, and the now available extended book, hundreds of thousands of people worldwide have used it as a guide for evaluating and understanding their place in the world. It continues to be a powerful tool for change and understanding.
Recent events in the United States and globally have led to another surge of interest in this powerful title. Sourcebooks has partnered with OverDrive, reducing the price significantly from $19.99 to $4.99 through June 30th to help extend access to as many readers as possible. Additionally, the title is now available in both simultaneous use and cost-per-circ lending models.
Hear an exclusive interview with author Layla F. Saad on our Professional Book Nerds podcast:
About the book
Based on the viral Instagram challenge that captivated participants worldwide, Me and White Supremacy takes readers on a 28-day journey of how to dismantle the privilege within themselves so that they can stop (often unconsciously) inflicting damage on people of color, and in turn, help other white people do better, too. Updated and expanded from the original workbook, Me and White Supremacy takes the work deeper by adding more historical and cultural contexts, sharing moving stories and anecdotes, and including expanded definitions, examples, and further resources.
Browse blog and media articles