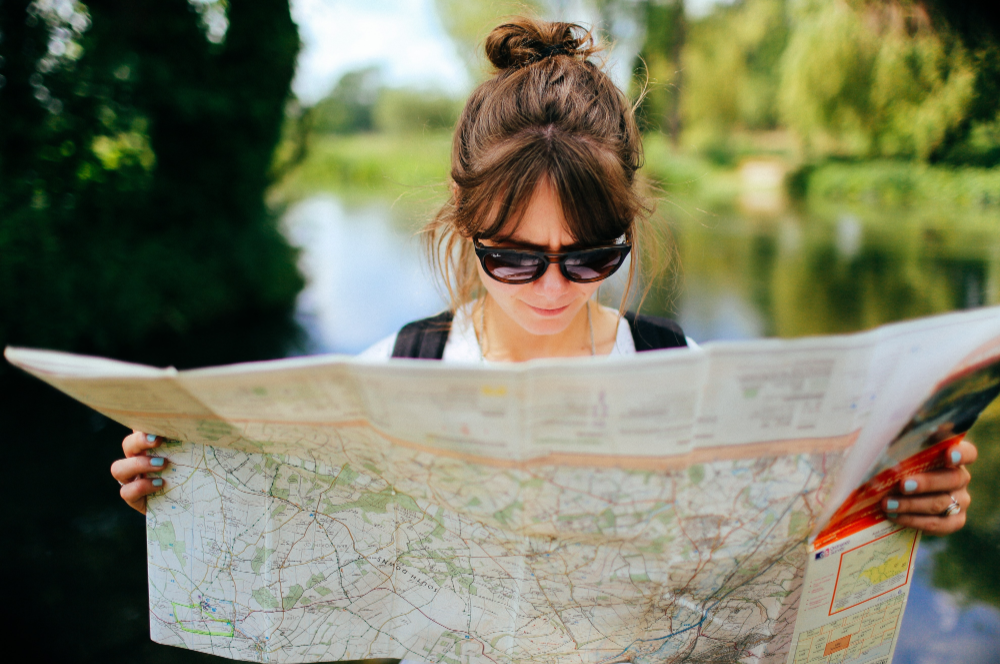 Audiobooks to help you plan and enjoy your road trip
By: Adam Sockel, Integrated Marketing Specialist
As the calendar turns to summer in the northern hemisphere, stay-at-home orders are beginning to ease around the world. While larger crowds and public gatherings remain unsafe, people are beginning to plan road trips as a means to get out of their homes. Spending hours in a car provides a safe way to explore new places but you'll want to make sure you're entertained during the journey.
June is National Audiobook Month and, with the introduction of reading apps like Libby, audiobooks have never been more popular, with usage consistently growing each year. In 2019, audiobook usage grew 30%, with 114 million audiobook titles being borrowed through libraries and schools. During the COVID-19 pandemic and stay-at-home orders, audiobook usage has increased further. If you're in your home, Libby can be used with wireless home audio systems like Sonos. If you're in your car enjoying audiobooks on the road, Libby works seamlessly with both Apple CarPlay and Android Auto.
Here are ten audiobooks to get into the headspace of a traveler before your trip, and ten more to enjoy while you're on the open road. The ten prep books are all travel stories perfect for giving your trip direction and inspiration.
10 audiobooks to help you prepare for your road trip
Travels with Charley by John Steinbeck – One of America's greatest writers, Steinbeck explores the country he spent his life writing about, reflecting on characters, racial, hostility, loneliness, and the unexpected kindness of strangers.
The Lost Continent by Bill Bryson – From the Deep South to the Wild West, from Elvis' birthplace through to Custer's Last Stand, Bryson visits places searching for the American Dream. His quest doesn't end the way he had hoped but the assessment of his experiences that Bryson offers is both eye-opening and hilarious.
Into the Wild by Jon Krakauer – Christopher Johnson McCandless's hitchhiking journey and tragic death is one of the more documented yet mysterious stories in American travel history. His reasons for wanting to invent a new life for himself may never be known, but his wanderlust for exploring the world is relatable to so many of us.
On the Road by Jack Kerouac – Kerouac's timeless novel has been praised as an inspiration for generations of readers, providing a view of the humanity and compassion that provides the structure to so many wonderful American towns. It's a story of freedom that only travel can truly provide.
Blue Highways by William Least Heat-Moon – A recounting of Heat-Moon's adventure to discover the small towns that barely make it onto a map but make up so much of America itself. His quest was sparked by curiosity and a hope that there was more to America than the home he wanted to escape and his journey revealed a true American experience.
Carsick by John Waters – Laced with subversive humor and warm intelligence, this cross-country hitchhiking is a journey with "America's most beloved weirdo". Carsick is an unforgettable vacation with a wickedly funny companion—and a celebration of America's weird, astonishing, and generous citizenry.
The Proud Highway by Hunter S. Thompson – Thompson has long been regarded as one of America's most unique and talented journalists, making the "Gonzo" style of reporting popular by injecting himself into the stories. Unlike his various travel journals, The Proud Highway collects his private correspondence with those he worked closest with as well as his family and many others to shed a light on America in the 1960s.
Fast Food Nation by Eric Schlosser – Road trips often involve eating whatever is convenient. The rise of car travel gave birth to the fast food industry but so much goes into that burger and fries you eat while driving down Route 66. In Fast Food Nation, Schlosser aimed to provide insight into the, at times, alarming world of fast food. Fast food has helped shape the culture of America and this investigation sheds a new light on the industry.
The Bizarre Truth by Andrew Zimmern – Speaking of food, Andrew Zimmern has built his career on traveling the world in search of cuisine that represents cultures far and wide. He explores "culinary anthropology" to show how food can show you what sets a certain culture or location apart. You might not have the courage to eat what Andrew does, but his book will help get you in the mindset to try different foods along your travels to experience communities in a unique way.
Killing Yourself to Live by Chuck Klosterman – Few humans experience more travel than musicians and some, tragically, died while on the road. In this Homeric work of nonfiction, Klosterman traveled 6500+ miles to find the spots where famous musicians met their demise. A journey inspired by the death of rock stars may not be what you have in mind when you think road trip, but it led to countless experiences no one could have seen coming.
10 audiobooks to enjoy while you drive
Harry Potter and the Sorcerer's Stone by J. K. Rowling – Whether you're taking a road trip with children or you're a massive Potterhead, Jim Dale's narration of classic series is a perfect companion on the road.
Everything I Never Told You by Celeste Ng – A profoundly moving story of family, history, and the meaning of home, Everything I Never Told You is both a gripping page-turner and a sensitive family portrait. The miles will fly by as you find yourself engrossed in Ng's debut novel.
A Short History of Nearly Everything by Bill Bryson – Your journey prep may have been inspired by The Lost Continent, but this work will help pass the time as Bryson works to understand and answer the biggest questions humanity has ever asked ourselves.
Hollywood Park by Mikel Jollett – From being born into the violent Synanon cult to touring the world as the lead singer of the Airborne Toxic Event, Jollett has seen the world from viewpoints few will ever know. His new memoir is one of tragedy and sadness that inevitably provides hope for anyone who feels lost.
Hear Mikel discuss his memoir on the Professional Book Nerds podcast:
American Gods by Neil Gaiman – Gaiman's odyssey of gods both old and new is an exploration of America the country as well as the cultural touch points humans turn into alters to worship at. Gaiman traveled to small towns throughout the country to create an authentic experience of Americana which shines through in his characters and settings.
Wayward Son by Rainbow Rowell – The second book in Rowell's popular Simon Snow series is a classic road trip adventure across the United States. It provides readers an insight into what the Chosen One does after they saved the day.
Born to Run by Christopher McDougall – With a sharp wit and wild exuberance, McDougall takes us from the high-tech science labs at Harvard to the sun-baked valleys and freezing peaks across North America, where ever-growing numbers of ultrarunners are pushing their bodies to the limit, and, finally, to the climactic race in the Copper Canyons. Born to Run is will not only engage your mind but inspire your body when you realize that the secret to happiness is right at your feet.
Vacationland by John Hodgman – Vacationland collects the real life wanderings of popular humorist and podcaster John Hodgeman. Through his stories, you learn of the horror of freshwater clams, the evolutionary purpose of the mustache, and which animals to keep as pets and which to kill with traps and poison.
Stone Mattress by Margaret Atwood – Atwood turns to short fiction for the first time since her 2006 collection, Moral Disorder, with nine tales of acute psychological insight and turbulent relationships. Who better to share a road trip with than one of the best writers of all time?
The Daily Show (The AudioBook) An Oral History – The Daily Show is a cultural touchstone for millions of people who turned to Jon Stewart for information and laughs. Now, for the first time, the people behind the show's seminal moments come together to share their memories of the last-minute rewrites, improvisations, pranks, romances, blow-ups, and moments of Zen both on and off the set of one of America's most groundbreaking shows.
Tags In
Browse blog and media articles