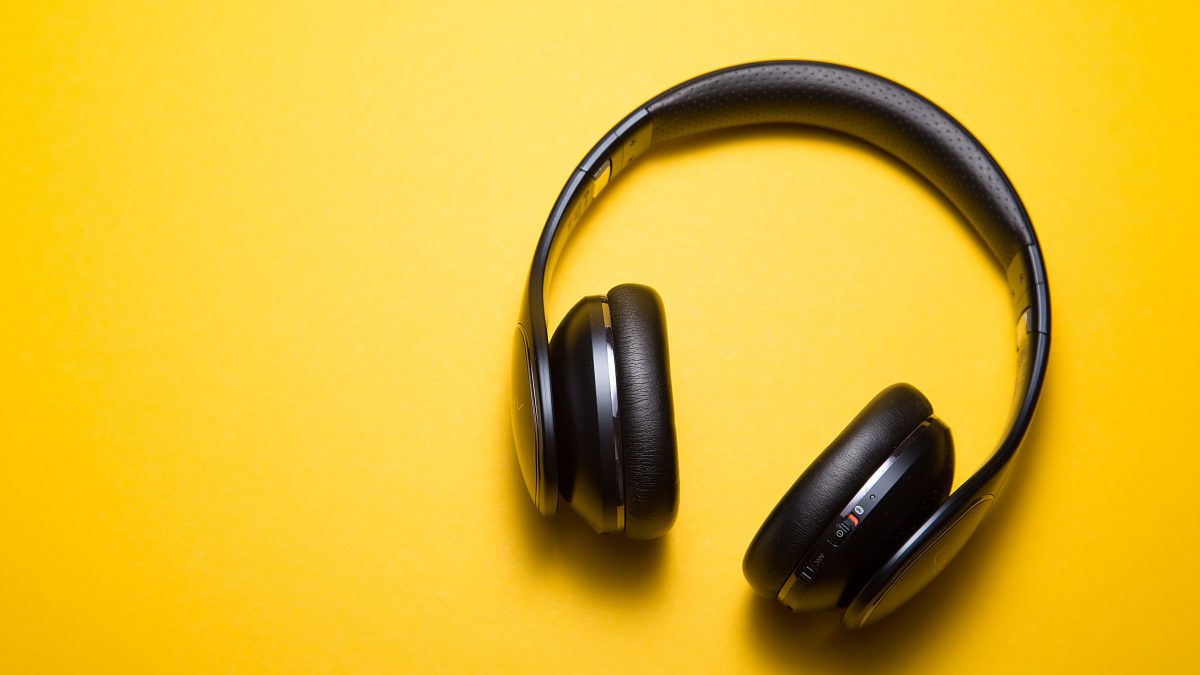 The ear reading advantage: Why students need audiobook access
By: Regis Coustillac, Account Manager
"Well, you didn't really read the book if you listened to the audiobook."
We've probably all encountered that person. The print-book-purist who criticizes audiobooks at every opportunity. Maybe it's your mother or your favorite grandparent. Maybe it's a friend who's a bit too competitive when comparing Goodreads lists. If you don't recognize that person…it may be you?
Concerns over the effectiveness of audiobooks have long been founded in a lack of solid available research on their benefits. That appears to be changing, however, as audiobooks grow in popularity and become the subject of an increasing number of scientific studies.
Research backs the benefits of audiobook usage
One such study from the University of California, Berkeley, examined and compared the brain activity of subjects as they read and listened to the same story. The results – published in The Journal of Neuroscience – revealed that both reading and listening stimulated the same cognitive and emotional areas of the brain, indicating no discernible gap in comprehension between traditional reading and "ear-reading."
School Library Journal summarized the implications of this study best: "It means readers worried about taking the easy way out with audiobooks can stop feeling guilty."
Finally, according to the Pew Research Center, 20% of U.S. adults reported having read an audiobook in 2019 – up from 11% in 2015. This jump in usage is indicative of a society that's becoming increasingly comfortable with long-form audio on the whole (perhaps spurred in part by the popularity of podcasts).
Equity & support: Why students need audiobooks
As our understanding of "ear-reading" develops, it becomes clear how critical it is to encourage audiobook use in schools, especially among students with disabilities. For example, Edutopia's resources for students with dyslexia and other reading disabilities include expert analysis on the benefits of ear-reading and tips for accommodating students with dyslexia. In both cases, the number one recommendation is to provide access to audiobooks.
The academic importance of audiobooks extends well beyond students with reading disabilities. Audiobooks are also great for gifted students who are itching to read beyond their grade level, and they're invaluable tools for your English language learners. Assigning audiobooks to students for whom English is not a native language provides them with extra support and practice, which can be critical to their mastery of the language. And research from the American Academy of Pediatrics even recommends audiobooks as a tool for students recovering from concussions. By offering audiobooks at your school, you provide a level of equity to students for whom gaps have traditionally existed.
Moreover, consider allowing students to use audiobooks for the same reason adults choose them: convenience. A student with a 20-minute bus ride can listen to their assigned book on the way to and from school and complete an additional 40 minutes of reading each day. At that rate, it would only take about three weeks of riding the bus for that student to finish reading 1984.
Plus, amid widespread school closures and stay-at-home orders, parents and students have increasingly occupied shared – sometimes cramped – work spaces. What better way to expand your world than with a pair of headphones and a good audiobook – even if only for just a little while?
Are audiobooks key to winning students' attention?
Librarians are up against some tough competition when it comes to the fight for students' attention. Rather than open a book, kids might elect to watch TV or movies  instead. So how can an audiobook compete with Hollywood for kids' attention? The answer may surprise you.
According to a 2018 study from University College London, subjects experienced more intense physiological responses when listening to an audiobook versus watching the same story play out on a TV or movie screen, including increased heart rates and sweat production, and higher body temperatures. In other words, it seems that listening to the Game of Thrones audiobooks is a more active and engaging experience than watching the TV show.
And with publishers increasingly turning to A-list narrators such as Maggie Gyllenhaal and Jeremy Irons to breathe new life into timeless stories, audiobooks might soon provide a reading experience to rival Hollywood blockbusters for a student's attention.
Time to open our ears and read
As our media consumption habits evolve, we're presented with a unique challenge: How do we model audiobook-positive behavior for students? A child can watch us read the news or open a book. They can see their parents sit down in front of the TV, or listen along to the same radio program in the car. However, in the isolated world of earbuds, the media we're consuming is far from obvious.
With headphones, students can't distinguish between an adult listening to an audiobook, music or a fantasy football podcast. This means it will take a conscious effort to actively promote audiobooks at home and in your school library.
Many people reading this already understand the importance of audiobooks, as the stigma that surrounded this format even as recently as five years ago is beginning to melt away. Even so, you might come across detractors somewhere in your district: an administrator, a teacher or perhaps even a parent. Show them the research, speak up and embrace audiobooks.
---
About the Author:
Regis Coustillac is an OverDrive Education Account Manager. He helps schools in Ohio, Pennsylvania and West Virginia incorporate digital reading into their curriculum and school culture. His background is in creative writing and his passion is poetry. He worked as a teaching artist for three years, leading workshops for students, community members, and immigrants in Northeast Ohio.
Tags In
Browse blog and media articles