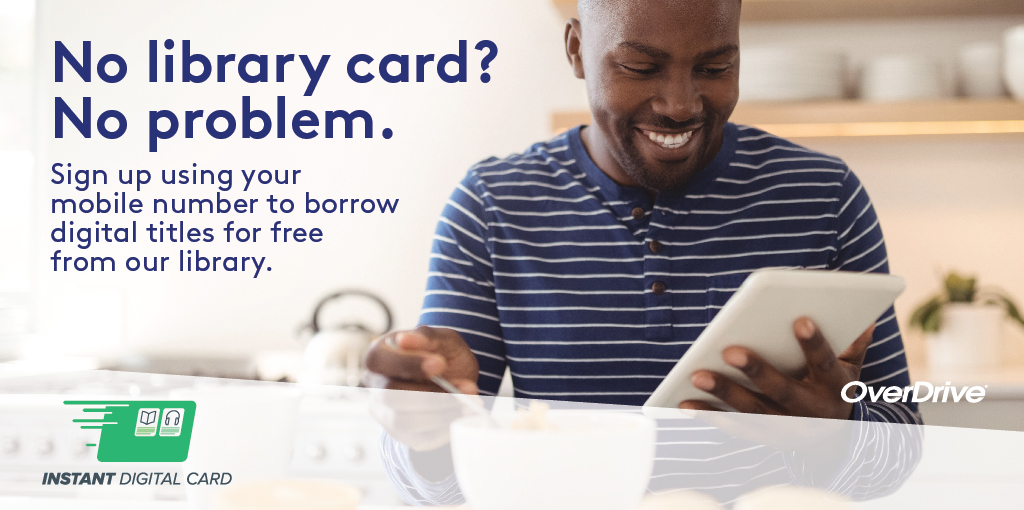 OverDrive's Instant Digital Card program creates half a million new library users
By: Adam Sockel, Integrated Marketing Specialist
Libraries have seen a 256% increase in Instant Digital Card signups since mid-March
For several years, dozens of libraries have been utilizing the OverDrive Instant Digital Card (IDC) program as a quick and simple tool to supplement efforts to find new library users in their communities. Due to the COVID-19 pandemic and quarantine efforts, IDC has become a vital asset in keeping libraries connected to readers.
With over 500,000 new library cards created through the program this year, IDC has seen explosive growth in the number of readers now connected with their public library's digital book collection through the award-winning Libby reading app. This is compared to 2019 when 142,000 digital cards were created during the entire year. Circulation from cards created through the IDC program has surpassed 5 million checkouts, a 400% increase year-over-year. More than 77 library systems are currently using the service.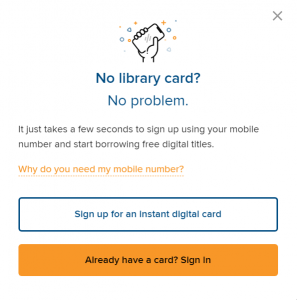 "When the pandemic began in earnest in the U.S., the Ohio Digital Library (ODL) enrolled in the Instant Digital Card (IDC) service. ODL has 181 member libraries, many of which did not offer online cards at the time," said Anne Kennedy, Library Consultant at the State Library of Ohio. "When everyone was scrambling to close their buildings, having IDC allowed our libraries to continue offering services to their patrons. The demand for ebooks and audiobooks has never been higher, and we are proud to have added close to 40,000 new users since March 20th. As of the end of July, the IDC users have checked out over 184,000 titles!"
Library Card Sign Up Month
September is Library Card Sign Up Month, a perfect time to promote reconnecting with your library. IDC offers a safe way for members of your community to access your ebook and audiobook collection from their home, no matter what time of day. Signing up for a card takes less than 30 seconds and all readers need to provide is their cell phone number to confirm that they are within your service area. Whether your physical branches are open or not, IDC offers a great solution to creating new patrons and providing reading material to them safely and conveniently.
If you're interested in adding IDC to your library's OverDrive service, please contact your OverDrive Account Manager.
Tags In
Browse blog and media articles