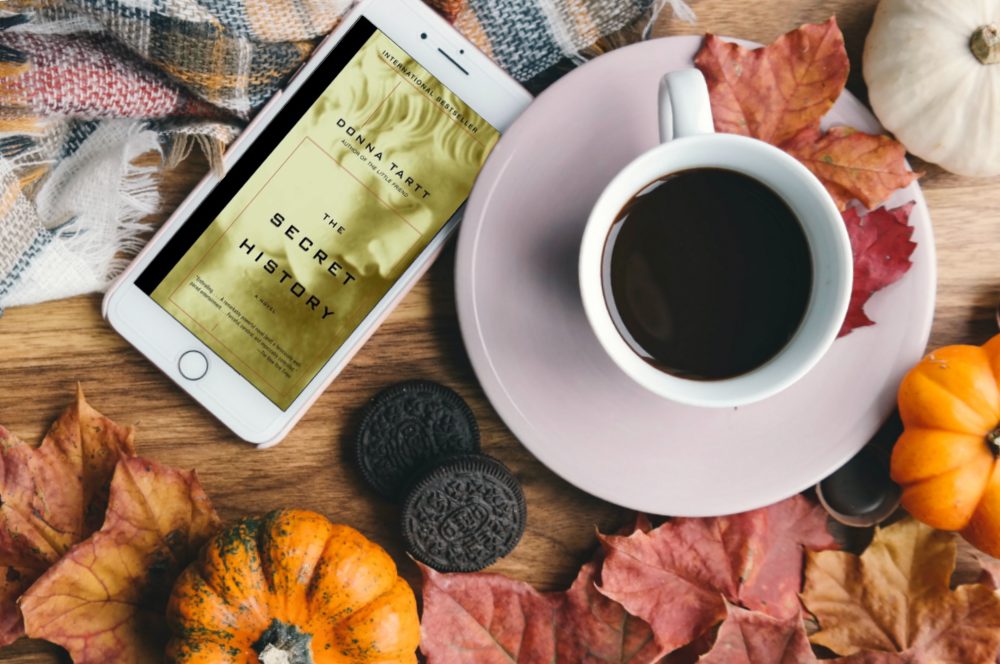 10 campus crime novels that will thrill you all year long
By: Jill Grunenwald, Marketing & Communiations Specialist
I have always loved this time of year in college and grad school; walking around campus, that whip of a cool breeze tussling with the orange and red leaves around my feet. While I'm glad to no longer have to deal with homework, I do sometimes miss just being on a campus which is why my reading habits in the autumn shift towards books set at school.
If you are a regular listener of the Professional Book Nerds, you know that I frequently joke about my favorite genre of book, which I call Murder at an educational institution that involves a close-knit group of suspicious characters. Sadly, I don't think there is a BISAC subject for this somewhat niche flavor of fiction, which is surprising when you consider how many books fit that description. Even if it's not murder specifically, if the book involves an exclusive group of eccentric characters and mysterious happenings at their school, I am all in.
Here are ten books that show going back to school can be a scream.
Campus crime and academic thrillers
The Secret History by Donna Tartt
I know that when it comes to this particular genre, The Secret History is an obvious choice. But there is good reason for that! Generally speaking, as a bookworm it's really difficult to narrow down a list of my absolute favorite books. But Donna Tartt's contemporary classic about a group of clever misfits at a New England college is always in my top five. What I love about this book is that Tartt doesn't tell a traditional mystery. From the very first page we know who died and who killed them, so we are reading to find out why. This particular campus crime novel is less whodunit and more whydunit. Fun fact: an adult Francis Abernathy makes a brief appearance in Tartt's Pulitzer Prizing winning The Goldfinch.
The Likeness by Tana French
The second in Tana French's popular Dublin Murder Squad Series, The Likeness focuses on detective Cassie Maddox. When a college-aged victim who looks exactly like Cassie is discovered, Cassie needs to go undercover and infiltrate the victim's intensely private group of eccentric friends to find out who killed the young woman. As much as I love the first book In the Woods, the academic setting and group of students Cassie interacts with always make this a winner for me.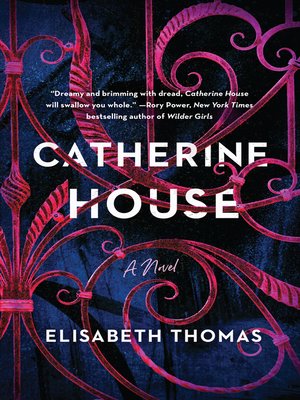 Black Chalk by Christopher Yates
During their first year at Oxford University, six best friends played a game. It was a game of consequences, silly forfeits, and childish dares. But as the stakes grew higher and the dares more personal, tragedy struck. Now, 14 years later, the remaining players meet again for the final round. (This is why my roommates and I always stuck with Monopoly.)
If We Were Villains by M. L. Rio
A decade ago, Oliver was one of seven young Shakespearean actors at Dellecher Classical Conservatory, a secluded world of keen ambition and fierce competition. In their fourth and final year, good-natured rivalries turn ugly, and on opening night, real violence invades the students' world of make-believe. In the morning, the fourth-years find themselves facing their very own tragedy, and their greatest acting challenge yet: convincing the police, each other, and themselves that they are innocent.
Catherine House by Elisabeth Thomas
Catherine House is a wildly selective school of higher learning like no other. Students who are admitted commit to staying there for three years, completely isolated from the outside world. Ines is one of the newest students, and while at first Catherine House appears to be the closest thing to a home that she's ever had, as she learns more about the school's protocols, it starts to feel like a gilded prison. When tragedy strikes, Ines begins to suspect the secretive group of students studying the school's most promising and mysterious curriculum. This academic thriller will have you guessing until the very end.
Ninth House by Leigh Bardugo
Only thing better than mysterious tight-knit groups of students? Secret societies. Ninth House follows Alex, the sole survivor of an unsolved multiple homicide. She's now a freshman at Yale and given a full ride to the prestigious university. The catch? Her mysterious benefactors want her to monitor the activities of Yale's illustrious secret societies. But as Alex starts her new task, she discovers that there might be even more sinister — and otherworldly — things happening than she originally thought.
The Lake of Dead Languages by Carol Goodman
Twenty years ago, Jane Hudson fled the Heart Lake School for Girls after a terrible tragedy. Now she has returned to the school as a Latin teacher. Recently separated, she hopes to make a fresh start for her and her young daughter at her former school. But soon after she arrives, ominous messages from the past dredge up forgotten memories. And as tragedy strikes the school once again, the truth slowly starts to come to light.
Long Black Veil by Jennifer Finney Boylan
In 1980, six college students sneak into the dilapidated ruins of Philadelphia's Eastern State Penitentiary. But it's not long before they realize they are locked in — and not alone. When the group is separated, tragedy strikes and has far-reaching consequences on the survivors' lives. Decades later, new evidence is found and one of the survivors is charged with murder. Only Judith can testify to his innocence, but she has secrets of her own, and defending her friend could upend her entire life.
Bellweather Rhapsody by Kate Racculia
A high school music festival goes awry when a young prodigy disappears from the most infamous room in the Bellweather Hotel. The search for her entwines an eccentric cast of characters: conductors and caretakers, failures and stars, teenagers on the verge and adults trapped in memories. For everyone has come to the Bellweather with a secret, and everyone is haunted.
Special Topics in Calamity Physics by Marisha Pessl
At the center of Special Topics in Calamity Physics is clever, deadpan Blue van Meer, who has a head full of literary, philosophical, scientific, and cinematic knowledge. But she could use some friends. Upon entering the elite St. Gallway School, she finds some—a clique of eccentrics known as the Bluebloods. One drowning and one hanging later, Blue finds herself puzzling out a byzantine murder mystery.
Tags In
Browse blog and media articles