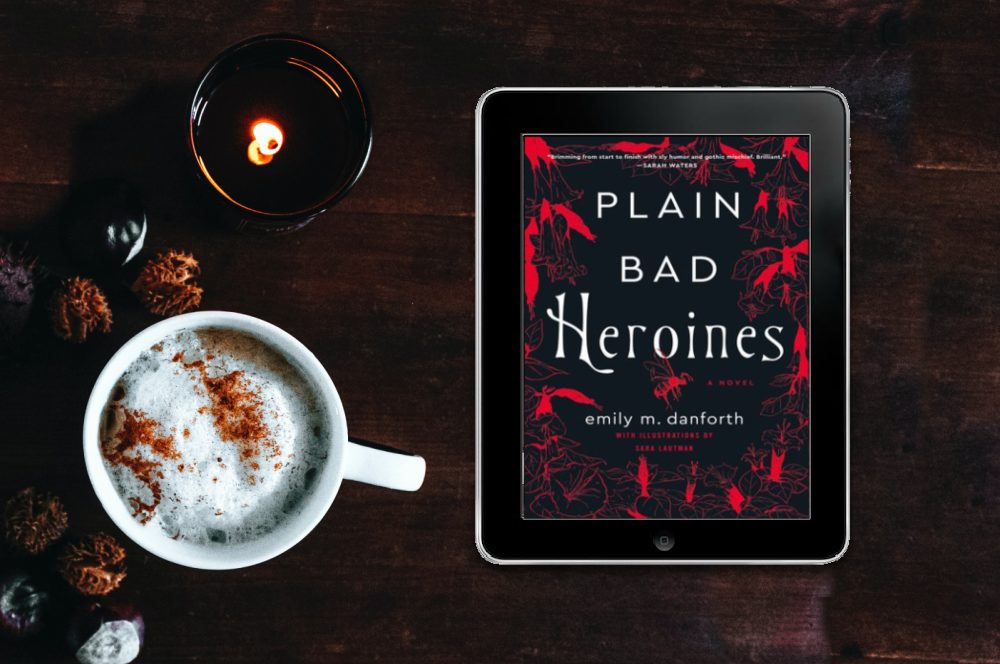 8 (more) campus crime novels that will thrill you all year long
By: Jill Grunenwald, Marketing and Communications Specialist
A few weeks ago, I shared a list of 10 books that fit my absolute favorite type of book, which is Murder at an educational institution that involves a close-knit group of suspicious characters. It's a very specific wheelhouse, but one I know well. I even had to stop myself at 10 books because there are so many out there.
Turns out, I'm not the only one who loves this genre! So for those of you who also like your academic reads with a side of mystery and mayhem, here are some more books that show going back to school can be deadly.
8 (more) campus crime novels that will thrill you all year long
Plain Bad Heroines by emily m. danforth
In 1902, Clara and Flo, students at Brookhants School for Girls, are madly in love with each other and obsessed with a scandalous debut memoir by 19-year-old Mary MacLane. A few months later, Clara and Flo are found dead with the book near their bodies. Within five years, the school has closed, but not before three more people die on the property. Over 100 years later, the school opens its doors again — this time for a group of young actresses who have arrived to film a movie about the school's past. I'm sure everything will turn out fine.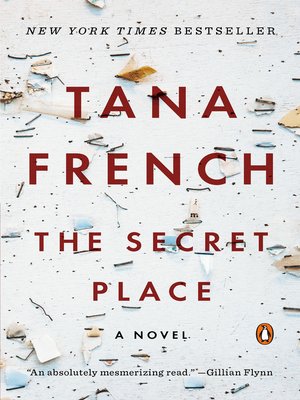 The Secret Place by Tana French
In my last post, I discussed The Likeness, the second book in French's popular Dublin Murder Squad Series. The Secret Place is the fifth and follows Detectives Stephen Moran and Antoinette Conway as they investigate the murder of a young boy at a girls' boarding school. With the clues leading back to a close-knit group of friends, to their rival clique, and to the tangle of relationships that bound them all to the murdered boy, the private underworld of teenage girls turns out to be more mysterious and more dangerous than the detectives imagined.
The Lying Game by Ruth Ware
I've been a huge fan of Ruth Ware's ever since her debut, so I was excited when she wrote a book that fit my love of murder and mystery happening at a school. In this case, it's a boarding school in England where four girls became close friends. During their time at school, the girls created and played the Lying Game, where they would tell lies every chance they could to their peers and the faculty. Decades later, as adults, the women are reunited and learn the lies of their past have followed them into the present.
One of Us is Lying by Karen M. McManus
Five high school students are spending their afternoon together in detention. Only one of them never makes it out of the room. According to the investigators, Simon was murdered. Worst of all, Simon ran a popular gossip website and planned on dropping a bombshell story that could ruin the lives of the other four students in detention with him, making all of them suspects. It's like "The Breakfast Club" … but with murder.
Dare Me by Megan Abbott
I love Megan Abbott's books, which always explore the tenuous relationships between teenage girls. In Dare Me, two cheerleaders are caught in a web of deceit involving their coach, the cool and commanding Collette French. After a suicide focuses a police investigation on the Coach and her squad, Addy tries to uncover the truth behind the death — and learns that the boundary between loyalty and love can be dangerous terrain.
The Oxford Inheritance by Ann A. McDonald
Cassie arrives at the prestigious Oxford University with one mission: the uncover the truth about her mother's dark past. Raised in America, Cassie had no idea her mother even attended the university until a mysterious package arrived. Now, plunged into the the glamorous, secretive life of Raleigh College, Cassie finds a world like no other: a world of ancient tradition, privilege—and murder.
The Bellwether Revivals by Benjamin Wood
When bright and bookish Oscar Lowe follows the haunting sound of an organ into the chapel of Kings College, Cambridge, one day, his whole world changes. He meets a beautiful and seductive medical student, Iris Bellwether, and her charismatic and troubled brother Eden. Oscar is seduced by their life of scholarship and privilege, but when Eden convinces Iris and her close-knit group of friends to participate in a series of disturbing experiments, Oscar fears he has entered into something from which he cannot escape.
Gentlemen & Players by Joanne Harris
For generations, elite young men have attended St. Oswald's School for Boys, groomed for success by the likes of Roy Straitley, the eccentric classics teacher who has been a revered fixture for more than 30 years. But this year, things are different. Suits, paperwork, and Information Technology rule the world, and Straitley is reluctantly contemplating retirement. He is joined in this term by five new faculty members, including one who—unknown to Straitley and everyone else—holds intimate and dangerous knowledge of St. Ozzie's ways and secrets, it's comforts and conceits. Harboring dark ties to the school's past, this young teacher has arrived with one terrible goal: Destroy St. Oswald's.
Tags In
Browse blog and media articles