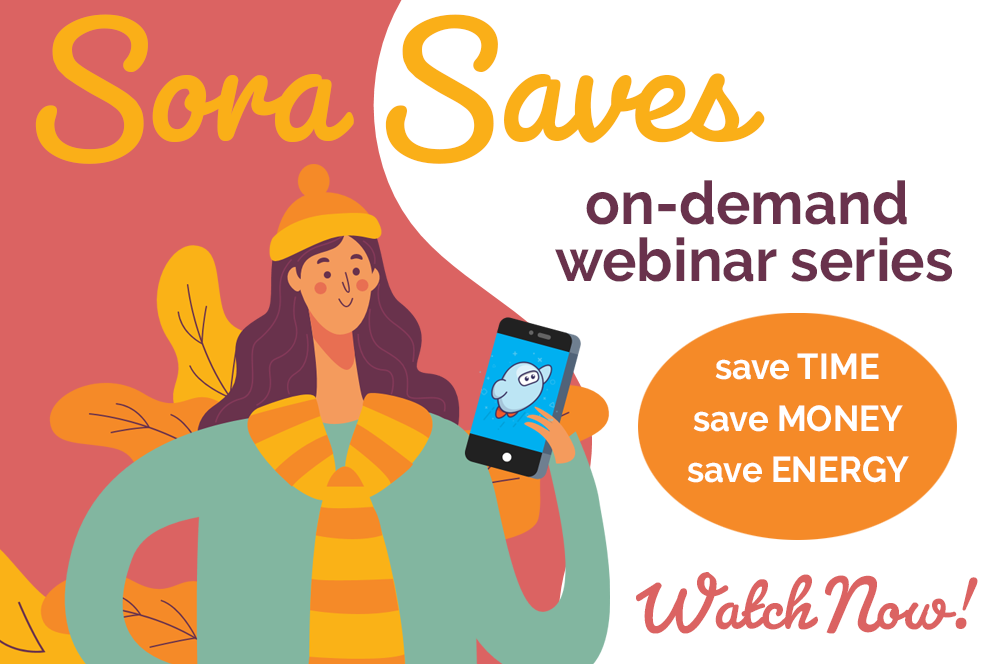 Sora Saves Series: Save time, money & energy with Sora NOW
By: Christina Samek, Outreach Specialist
In the very interesting times we find ourselves in, the biggest considerations in most of our decision-making are probably time, money and energy. Those three things have great value in that they either relieve — or cause — stress.
When we sat down to plan out this webinar series, our goal was to showcase the Sora reading app as a HUGE stress-reliever from the marketing, training and product/feature perspectives. The team consisted of myself, a marketing and outreach specialist, Sydney Kalnay, training manager, and Tiffany Wincek, product liaison and Sora pro. We planned to offer separate sessions based on our respective specialties, but realized very quickly that we all had aligned messaging: Sora is such a life saver. Thus, the Sora Saves series was born. Listen as we discuss, together, all the ways Sora saves your school time, money and energy.

Time

In the first part of our series, we discuss all the ways Sora saves your school time. We go over how Sora offers:
Quick setup codes and direct links
Fast borrowing for immediate title access
Title assignments for class access
More books via the public library
Resources right at your fingertips for fast promotion
Built-in book experts and content sales
Custom, personalized staff training
Bite-sized how-to videos for learning on the go
And so much more. You'll see a pattern of the words quick, fast and easy for a reason!
Money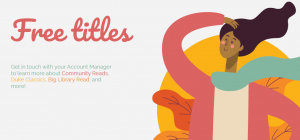 Up next, we discuss low-cost and free ways your school can save money with Sora! Explore:
Flexible lending models for all budgets
Public Library CONNECT for more content access
Access to content experts
Monthly and seasonal sales
FREE titles
Curriculum resources and FREE classroom features
FREE live webinars
FREE Professional Development
Flexible, more access and FREE — you don't want to miss all the great things we discuss in this one!
Energy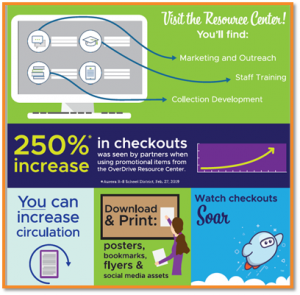 Finally, we dive into perhaps the most nebulous but necessary of assets: energy. We discuss:
Energy savers built right into Sora for you and your students
Data and integrations to make life easier
The Resource Center: A built-in ad agency for your school
Why easy promotion will drive circulation
Training Kits — we've done the work so you don't have to!
Like the other sessions, this one is all about making life easier on you!
---
In these stressful times, we hope these sessions bring you a little peace of mind. Watch them all, today!
About the Author:
Christina Samek is an Outreach Specialist at OverDrive. She develops resources that help K-12 educators grow engagement among their students, faculty and parents. Prior to coming to OverDrive, she worked in the magazine industry. She has a degree in journalism and English literature from Miami University (OH). She loves reading, writing, running, her adorable little boy, her husband, cherry turnovers and her dog, Willow.
Tags In
Browse blog and media articles