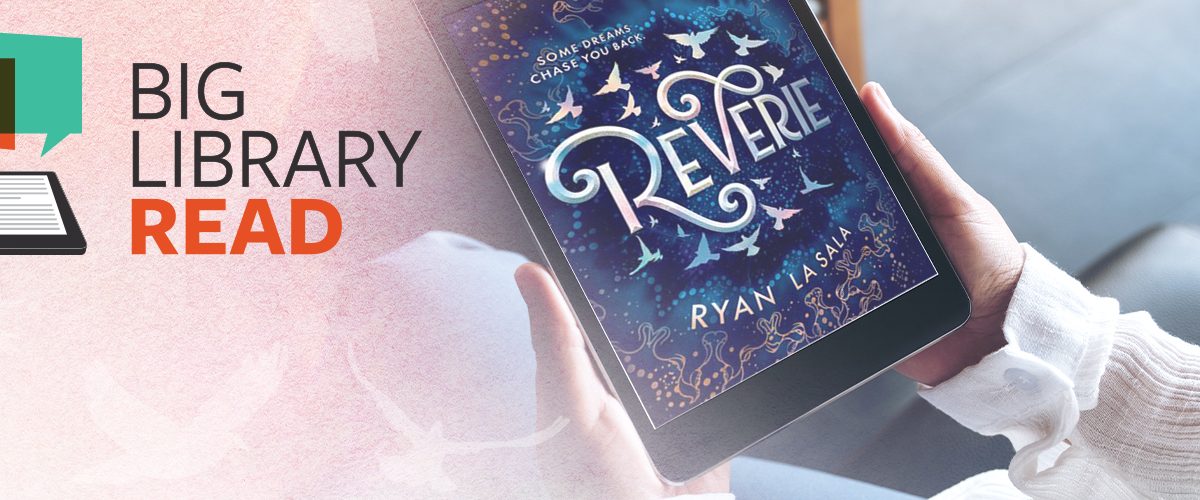 It's almost time for the next Big Library Read!
Our global ebook club will soon be returning with Reverie by Ryan La Sala! From Nov. 2 through Nov. 16, readers will be able to check out the ebook and audiobook version of Reverie without waitlist or holds. This wildly imaginative young adult story about dreams becoming reality is perfect for both libraries and schools.
On Nov. 10 at 2 pm ET, Ryan will be joining our Professional Book Nerds in a live conversation and Q&A! Along with discussing Reverie on the BLR discussion board (coming soon), this free virtual event is an opportunity for readers to engage directly with Ryan about his incredible book. Register today!
Libraries and schools looking to promote Reverie and BLR can visit the BLR website to download our marketing materials kit. We have a Libby kit for libraries and a Sora kit for schools. Soon we will also have an author letter from Ryan La Sala and a discussion guide.
We hope you'll join us for the next BLR! Contact your Account Manager with any questions about Big Library Read.
About Reverie by Ryan La Sala
A few weeks ago, Kane Montgomery was in an accident that robbed him of his memory. The only thing he knows for certain is that the police found him half-dead in the river. The world as he knows it feels different—reality seems different. And when strange things start happening around him, Kane isn't sure where to turn.
And then three of his classmates show up, claiming to be his friends and the only people who can tell him what's truly going on. Kane doesn't know what to believe or who he can trust. But as he and the others are dragged into increasingly fantastical dream worlds drawn from imagination, it becomes clear that there is dark magic at work. Nothing in Kane's life is an accident, and only he can keep the world itself from unraveling.
About Big Library Read
Big Library Read, facilitated by OverDrive, is a global reading program that connects readers around the world with the same ebook and audiobook at the same time without any wait lists or holds. This worldwide digital version of a book club is available for free through your local library and all you need to get started reading is a library card.
Tags In
Browse blog and media articles