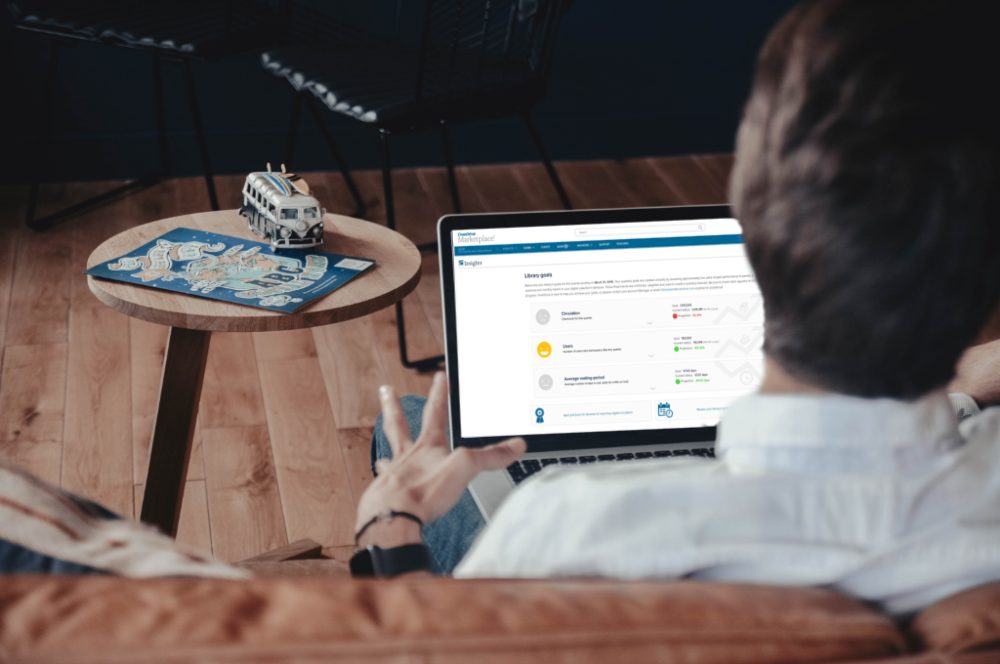 Ready to break records? New Q4 Goals now available!
By Jill Grunenwald, Marketing & Communications Specialist
Believe it or not, November is right around the corner! Since the spring, all of our library partners have done tremendous work navigating the new world and increased demand created by the COVID-19 pandemic. We know you will continue to do so as we sprint our way to the end of the year.
Here are some of the highlights we've seen:
No wonder over 100 OverDrive partners are on pace to surpass one million digital checkouts in 2020!
There are still two months left in 2020, which means there is still plenty of time for you to reach all of your OverDrive goals for the year, including your new Q4 goals.
As in previous quarters, these goals are focused on circulation, number of users and your current average waiting period. Using your library's OverDrive data, our team has created a set of tools where you'll find annual, seasonal, and monthly trends. Those three trends are combined, weighted and used to create a quarterly forecast for your digital collection. It's never been easier to track which marketing efforts, purchasing cycles, and outreach ideas are working for your library.
Visit Marketplace to view your Q4 Goals and reach out to your Account Manager with any questions.
Tags In
Browse blog and media articles