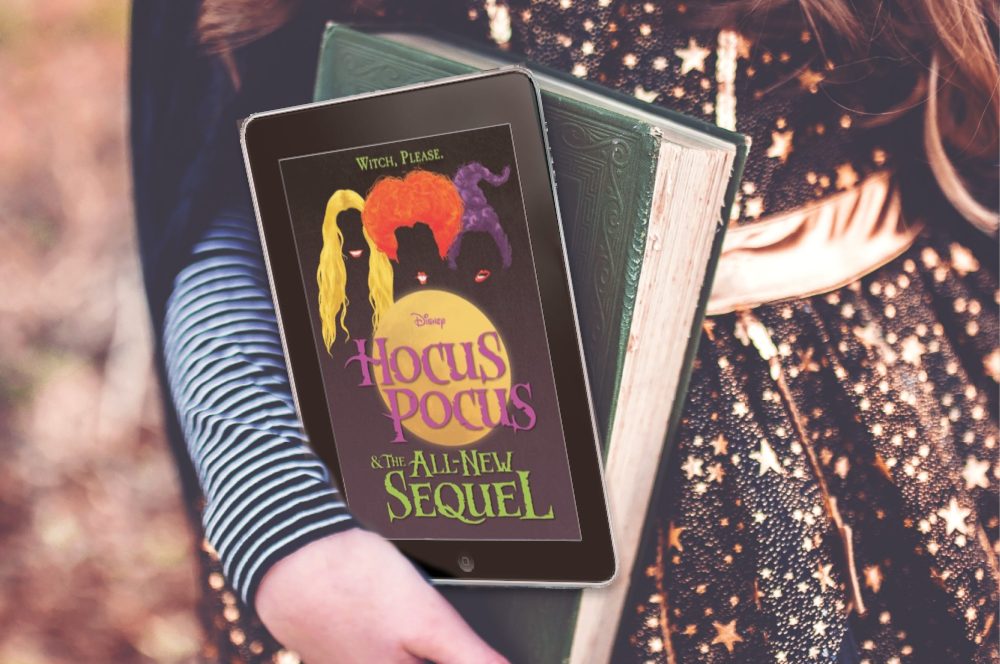 10 witchy books to read by black flame candle light
By: Adam Sockel, Integrated Marketing Specialist
It's no secret that Team OverDrive loves all things witches. We keep our TBR list in a grimoire, and it's filled to the last page with witchy books across all genres and reading levels. Whether these powerful women cast their spells using herbs from the Earth or they conjure magic out of thin air, we adore all of their tales.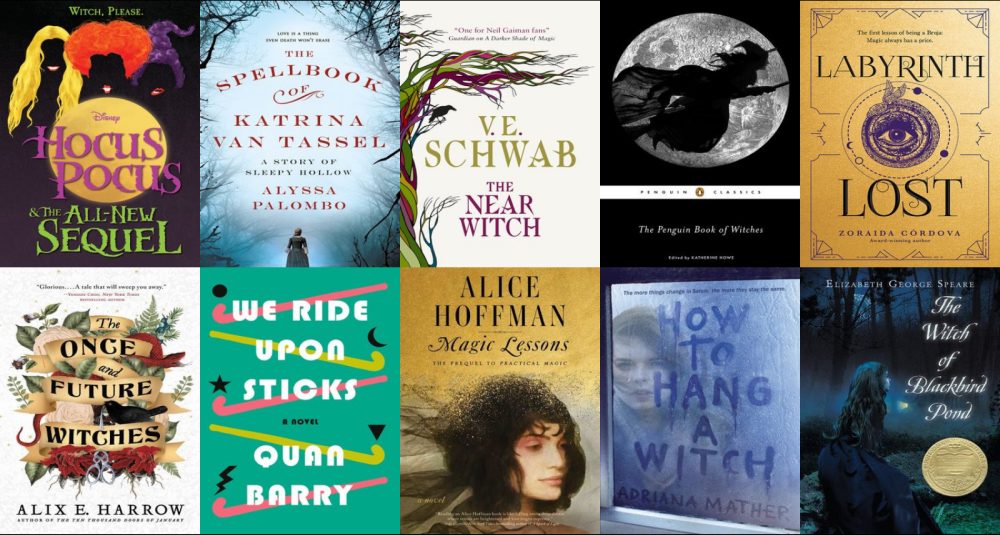 We adore these stories year-round, but with the release of Robert Zemeckis's reimagined version of Roald Dahl's iconic The Witches, and the fact that Halloween is right around the corner, now is the perfect time to share a few of our favorite witchy reads. Gather 'round the cauldron and grab your favorite pointy hat. As Winifred Sanderson would say, "Tis time!"
10 great books about witches
Magic Lessons By Alice Hoffman – In an unforgettable novel that traces a centuries-old curse to its source, beloved author Alice Hoffman unveils the story of Maria Owens. Accused of witchcraft in Salem, she is the matriarch of a line of the amazing Owens women and men featured in Practical Magic and The Rules of Magic.
The Witch of Blackbird Pond By Elizabeth George Speare – Elizabeth George Speare won the 1959 Newbery Medal for this portrayal of a heroine whom readers will admire for her unwavering sense of truth as well as her infinite capacity to love.
We Ride Upon Sticks By Quan Barry – Acclaimed novelist Quan Barry delivers a tour de female force in this delightful novel. Set in the coastal town of Danvers, Massachusetts, where the accusations began that led to the 1692 witch trials, We Ride Upon Sticks follows the 1989 Danvers High School Falcons field hockey team. They will do anything to make it to the state finals—even if it means tapping into some devilishly dark powers.
The Once and Future Witches By Alix E. Harrow – In the late 1800s, three sisters use witchcraft to change the course of history in a Hugo award-winning author's powerful novel of magic amid the suffragette movement. There's no such thing as witches. But there will be.
Hocus Pocus and the All-New Sequel By A. W. Jantha – Hocus Pocus is beloved by Halloween enthusiasts all over the world. Diving once more into the world of witches, this electrifying two-part young adult novel, released on the twenty-fifth anniversary of the 1993 film, marks a new era of Hocus Pocus. Fans will be spellbound by a fresh retelling of the original film, followed by the all-new sequel that continues the story with the next generation of Salem teens.
How to Hang a Witch By Adriana Mather – It's the Salem Witch Trials meets Mean Girls in this New York Times bestselling novel from one of the descendants of Cotton Mather. In How to Hang a Witch, the trials of high school start to feel like a modern-day witch hunt for a teen with all the wrong connections to Salem's past.
The Spellbook of Katrina Van Tassel By Alyssa Palombo – When Ichabod Crane arrives in the spooky little village of Sleepy Hollow as the new schoolmaster, Katrina Van Tassel is instantly drawn to him. But when romance gives way to passion, Ichabod and Katrina embark on a secret love affair, sneaking away into the woods after dark to be together – all while praying they do not catch sight of Sleepy Hollow's legendary Headless Horseman. In Alyssa Palombo's The Spellbook of Katrina Van Tassel nothing is as it seems, and love is a thing even death won't erase.
The Penguin Book of Witches edited by Katherine Howe – Chilling real-life accounts of witches, from medieval Europe through colonial America, compiled by the New York Times bestselling author of The Physick Book of Deliverance Dane and The Daughters of Temperance Hobbs. The Penguin Book of Witches is a treasury of historical accounts of accused witches that sheds light on the reality behind the legends.
The Near Witch By V. E. Schwab – The Near Witch is only an old story told to frighten children. If the wind calls at night, you must not listen. The wind is lonely and always looking for company. There are no strangers in the town of Near. These are the truths that Lexi has heard all her life. But when an actual stranger, a boy who seems to fade like smoke, appears outside her home on the moor at night, she knows that at least one of these sayings is no longer true. Part fairy tale, part love story, Victoria Schwab's debut novel is entirely original yet achingly familiar.
Labyrinth Lost By Zoraida Córdova – Alex is a bruja, the most powerful witch in a generation…and she hates magic.
At her Deathday celebration, Alex performs a spell to rid herself of her power. But it backfires. Her whole family vanishes into thin air, leaving her alone with Nova, a brujo boy she's not sure she can trust, but who may be Alex's only chance at saving her family.
And don't forget to join us in watching the new adaptation of The Witches!
Browse blog and media articles